THE BOB DYLAN CONVENTIONS...
They gathered fans from all countries, founding there the opportunity to meet old pen-friends (no Internet at that time), buy rare memorabilias, listen to rare music and watch video on large screen. Sometimes, as in New York, an imitator contest was organized. Here are some documents. [1106]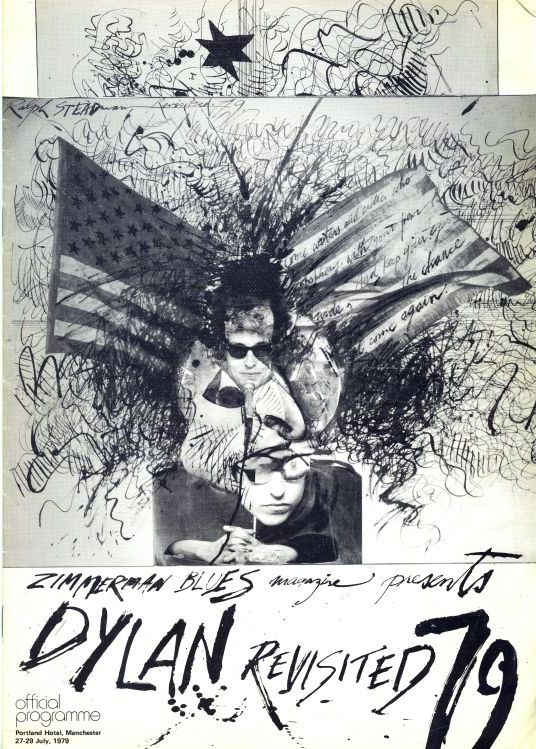 "Dylan Revisited 79", Manchester, UK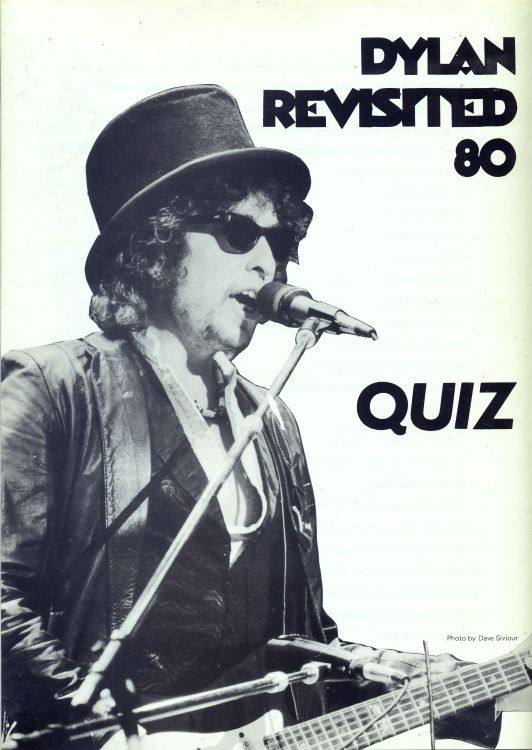 "Dylan Revisited", 1980, Manchester, UK (quiz list).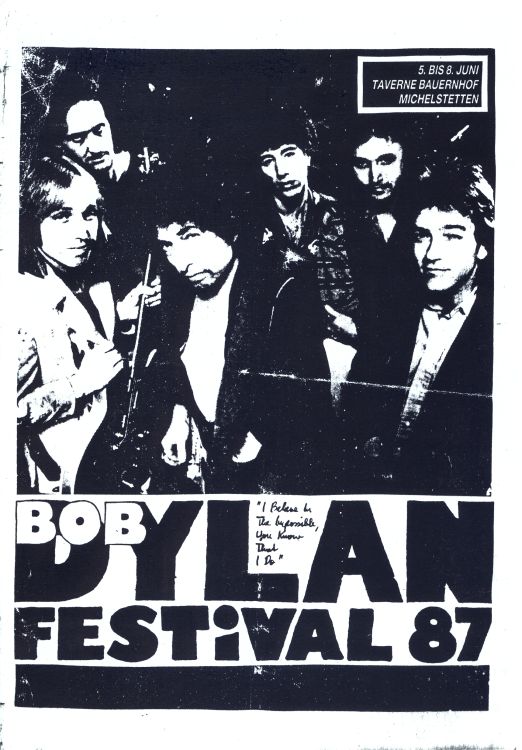 "Bob Dylan Festival 1987", 5 & 6 June 1987, Taverne Bauernhof, Michelstetten, Austria.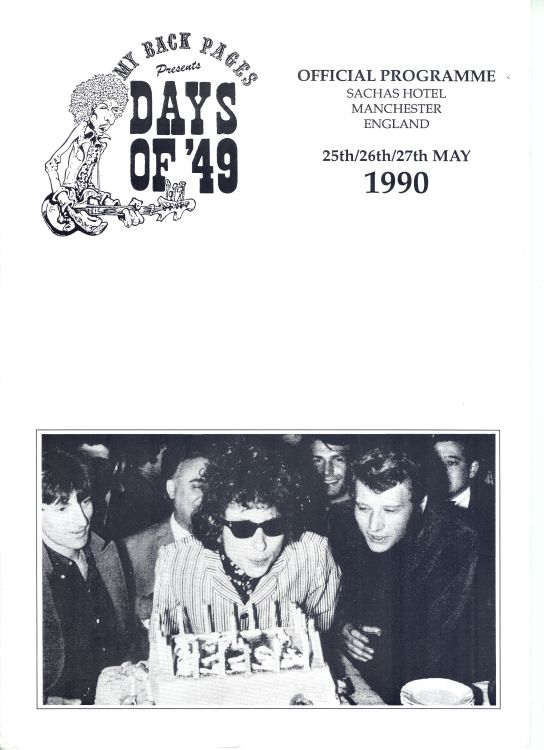 "Days Of 49", Manchester, 25-27 May 1990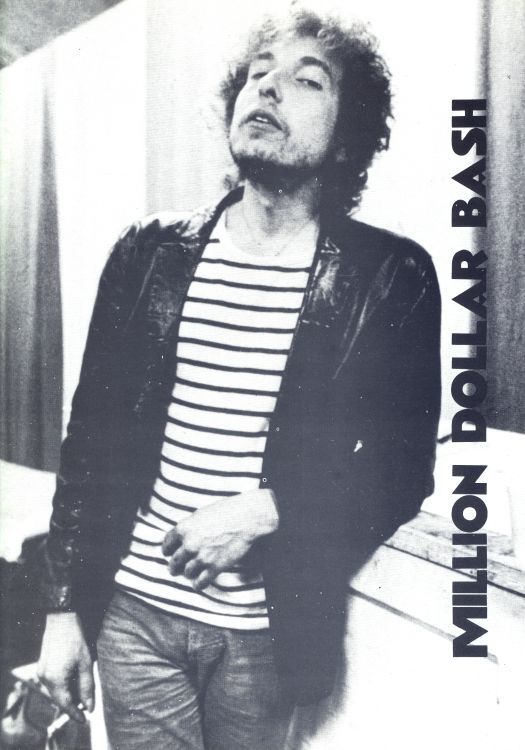 "Million Dollar Bash", Manchester, UK, 5 & 6 Nov 1988