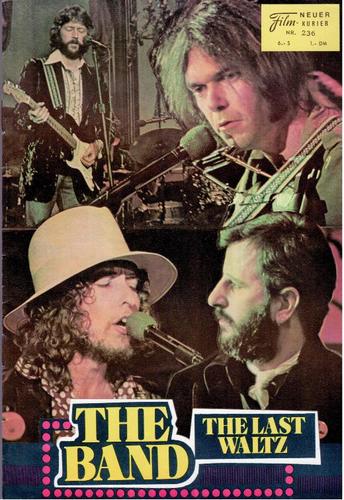 "THE LAST WALTZ", Neuer Filmkurier #236, july 1978, Germany/Austria. This film programme was sold in film theaters before the start of the performance; 12 pages, Dylan mentioned on 7. Published for Austria and Germany by 'Neues Filmprogramm', Wien (Vienna, Austria) and München (Munich, Germany).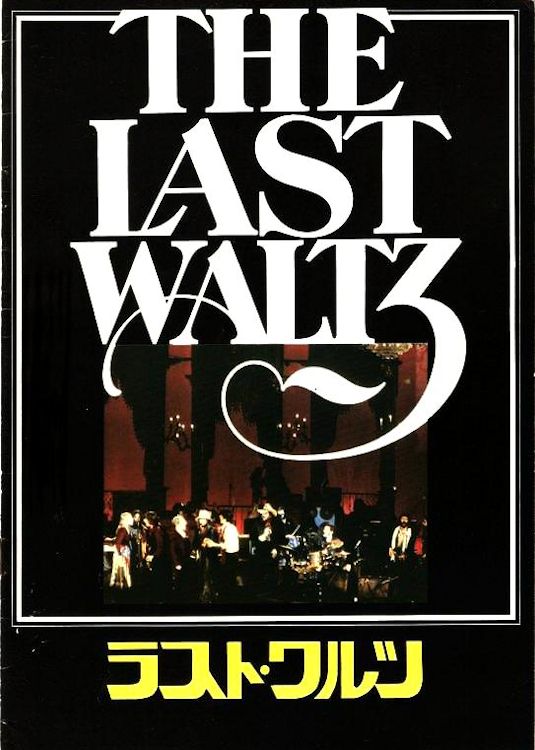 The Last Waltz cinema film programme, Japan. Programme for the 13 & 14 July 1978 cinema film. 22 Pages including several stage photos with Bob [0711]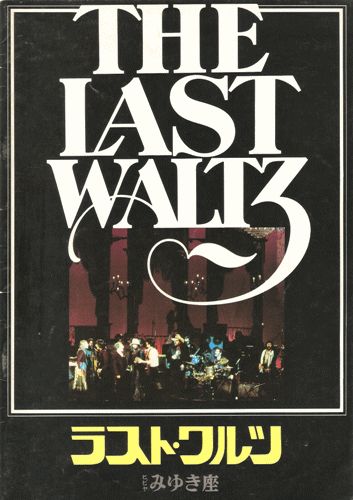 Japan, very similar to the previous one, with some extra text (Miyukiza, in Japanese) on the front cover. This is the name of the actual cinema where the film was being sold, so it was only available from this cinema – the programmes without any cinema name were available in most cinemas around the country - thanks to Wil for the scans and info [0711]

The Last Waltz 10th Anniversary - Japan 1988 cinema programme. Made for a 10th anniversary showing of the film in a very limited number of cinemas - so the number made/sold will be much fewer than for the original 1978 programme. It is BIG - size is 41x15cm and counts 16 pages in English and Japanese. Two pages inside are dedicated to Bob Dylan. [1212]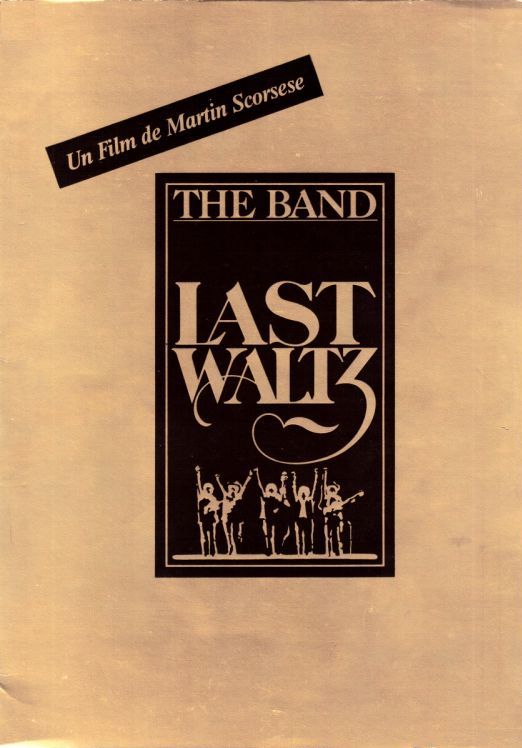 French press-kit for the 1978 Cannes Festival, 65 pages [1211]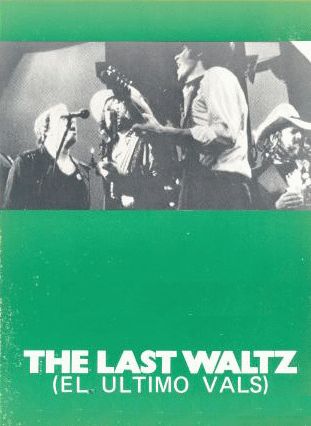 Spain, 2 pages [0912]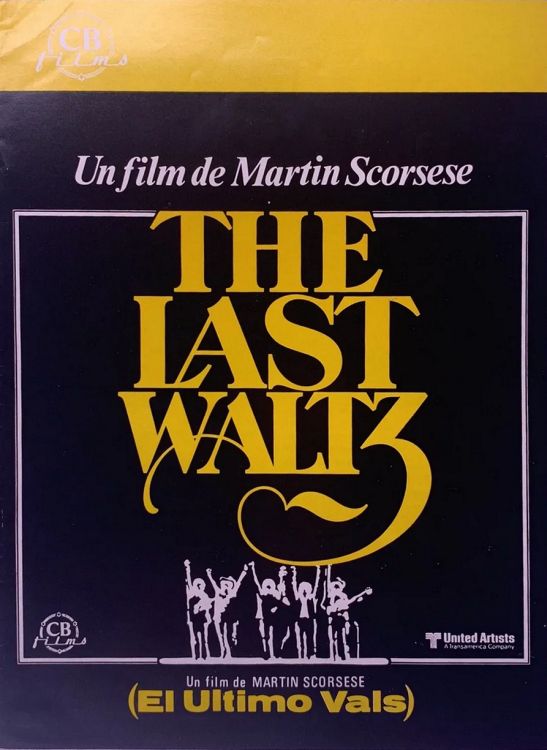 Spain, 8 pages [0912]