ANY DAY NOW, France
Editor Marie Lhoyer, ran 1979-1981, A4 size, text in French and English.
The text was composed of cuttings (most of them retyped), discography, poems, drawings, etc; sometimes pages of different colours were used in the same issue.
There were ten issues, and three Special (Hors-Série). Each issue came with a carefully hand-decorated front cover, sometimes hand-painted, making of each one a unique piece, as there were variants for the same issue. It clearly represented a lot of work for its editor, even if the diffusion was rather small (about 40 subscribers).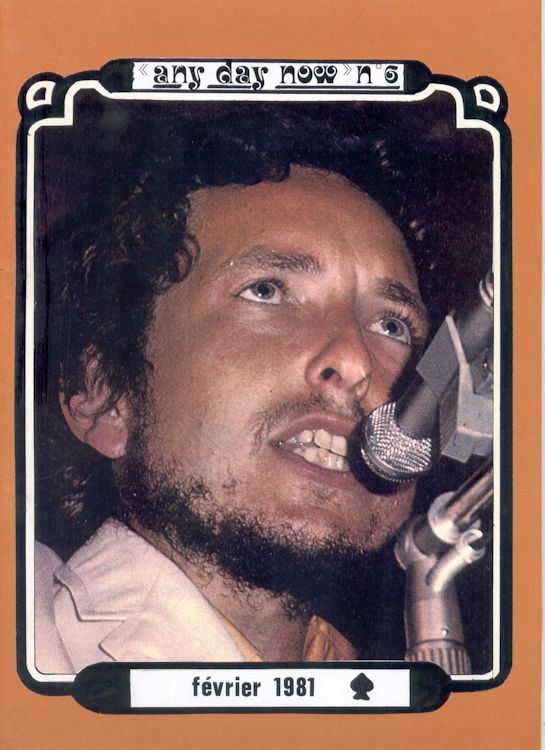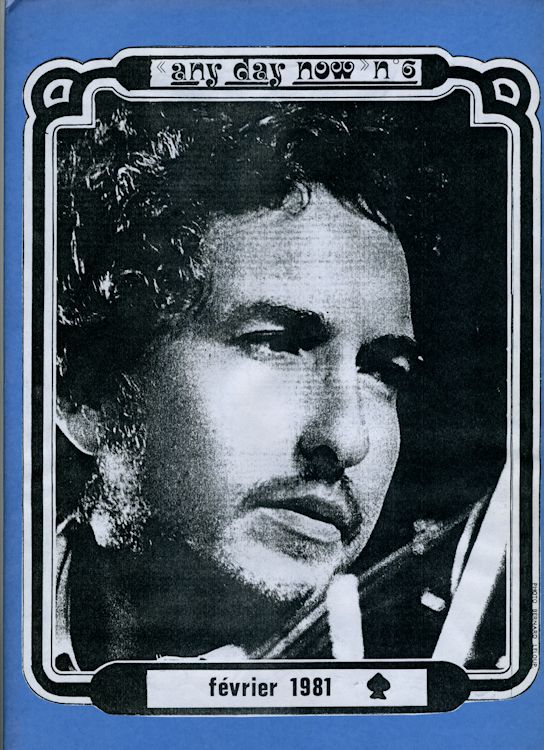 #6, February 1981 (note the different photos)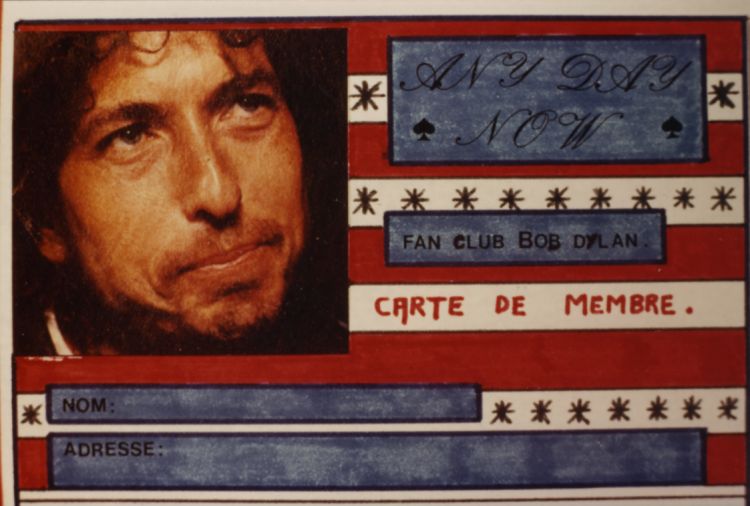 Any Day Now membership card