Established in 1985, ISIS ('ISIS DYLAN NEWS' untill issue 124) is the longest running paper Bob Dylan magazine still in print. Professionally produced, large A4 format, now a glossy colour publication, "the magazine provides Dylan enthusiasts with a wide-ranging collection of writings on Bob Dylan."
Newsletter from issue 1 to #17, then a real fanzine, made available to subscribers from issue #18 (see below).
Glossy paper from issue #41.
#50 was a 70 page special issue ('50th Anniversary Edition').
Editor Derek Barker, with Tracy Barker.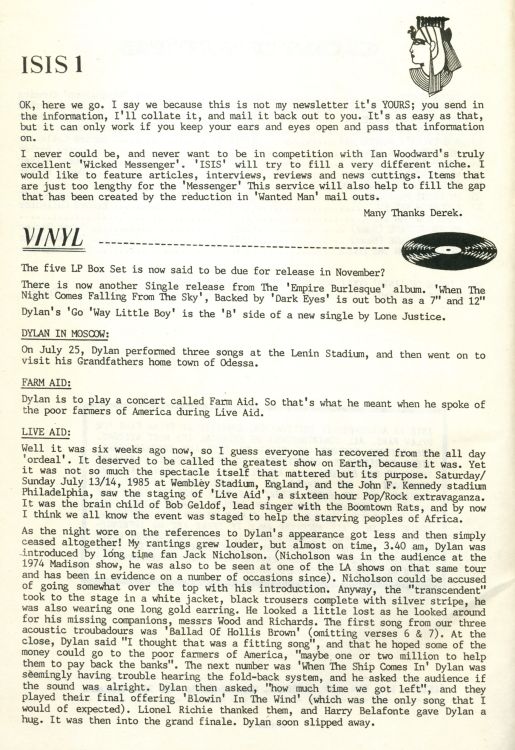 Original Isis #1 (1985), first page. ISIS was originally (#1 - #17) a rather confidential 5-page newsletter; the 17 first issues were later re-published as ISIS DYLAN NEWS REVISITED #1-7, #8-9, #10-11, #12-13, #14-15 and #16-17, to make them available to the new subscribers.