LOOK BACK, USA, 1984 -1993.
The editors, at least at the beginning, were Mitch Barth, Richard Hager, Lori Ann Northway, Jane Simpson, Mark Laren and Al. The size of the fanzine changed several times: first A4 (issue 1 & 2), then A5 till issue #30, and A4 again for issue 31 and 32 (spring 1993). On issues 8 to 15, a photography was stuck on the cover.
From #28, the title became LOOK BACK, THE BOB DYLAN QUARTERLY.
A good idea was to take for title a Dylan quotation related to the issue number: there were 'Seven Shotgun Shells' (#7), 'Could've Stopped It In The Eight' (#8), 'A Cat She's Got Nine Lives' (#9), 'You've Only Got Ten' (#10), 'Number Eleven Was Closin' (#11), 'Twelve Misty Mountains' (#12), 'From The Thirteenth Century' (#13), 'In Fourteen Months I've Only Smiled Once' (#14), 'Fifteen Jugglers' (#15), 'Sixteen Nights' (#16), 'On The Seventeenth' (#17).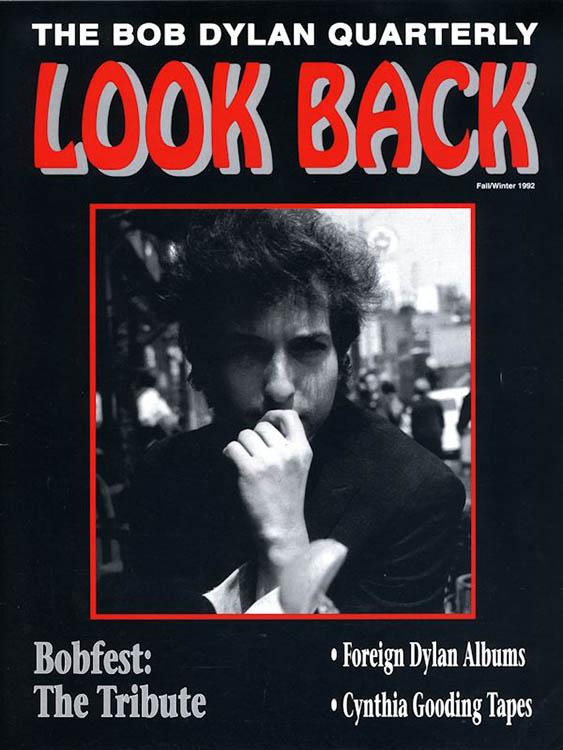 # 31 Fall Winter 1992
#32, Spring 1993 (last issue)