RENALDO AND CLARA is a 1978 American film directed by Bob Dylan and starring Bob Dylan, Sara Dylan, and Joan Baez. Written by Dylan and Sam Shepard, the film incorporates three distinct film genres: concert footage, documentary interviews, and dramatic fictional vignettes reflective of Dylan's song lyrics and life.

Filmed in the fall of 1975 prior to and during Bob Dylan's Rolling Thunder Revue tour, the film features appearances and performances by Ronee Blakley, T-Bone Burnett, Ramblin' Jack Elliott, Allen Ginsberg, Arlo Guthrie, Ronnie Hawkins, Roger McGuinn, Joni Mitchell, Mick Ronson, Arlen Roth, Sam Shepard, and Harry Dean Stanton. Renaldo and Clara was released in its original four-hour form on January 25, 1978 in the United States. Its limited release in theaters in New York City, Los Angeles, and other cities was discontinued after a few weeks following widespread negative reviews. Renaldo and Clara won the Interfilm Award at the Mannheim-Heidelberg International Film Festival in 1978 but has largely been panned by critics. (Wikpedia).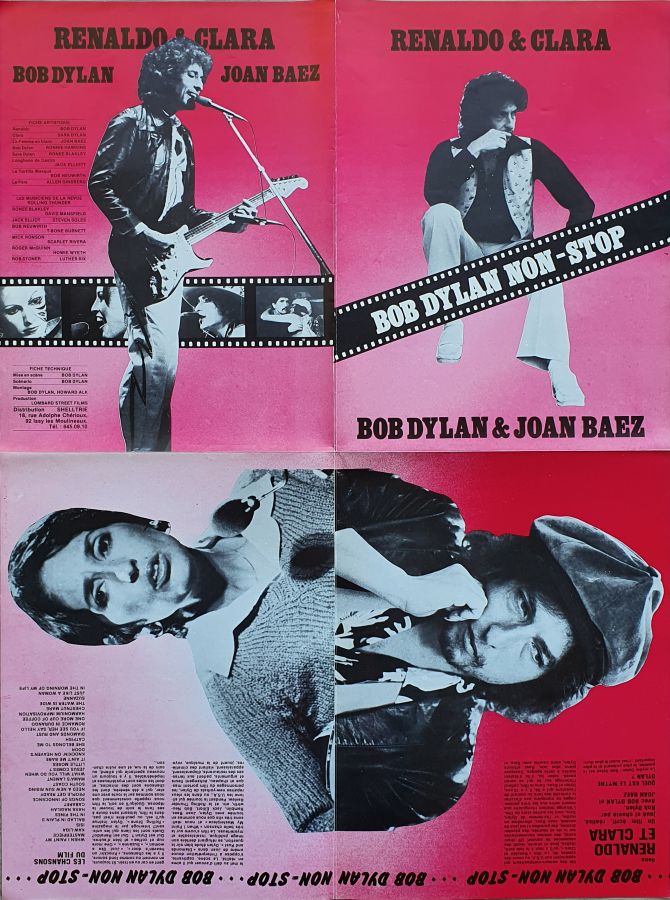 front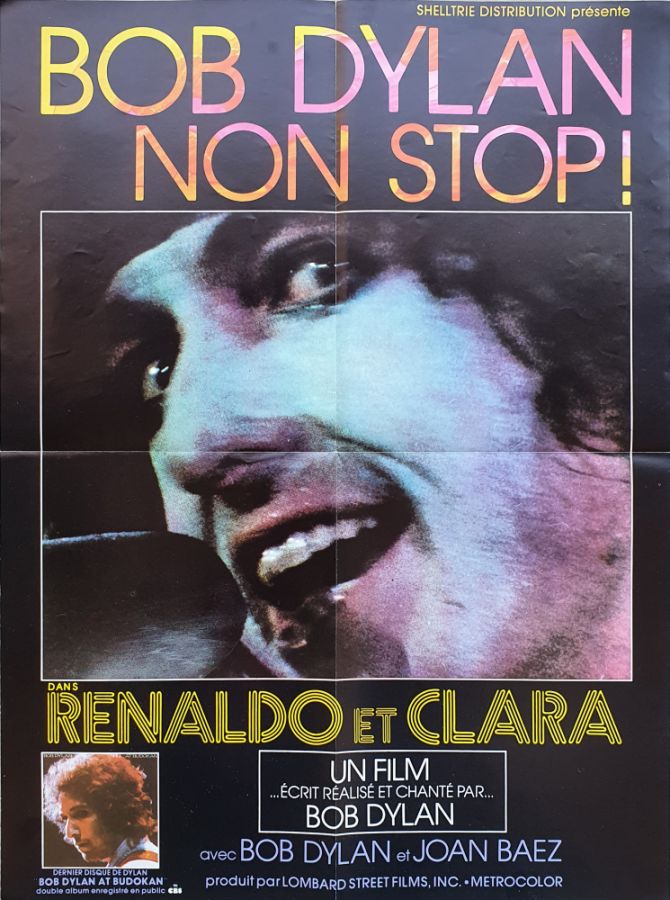 back 'Bob Dylan Non Stop' French press promo; the back shows the French poster. [0207]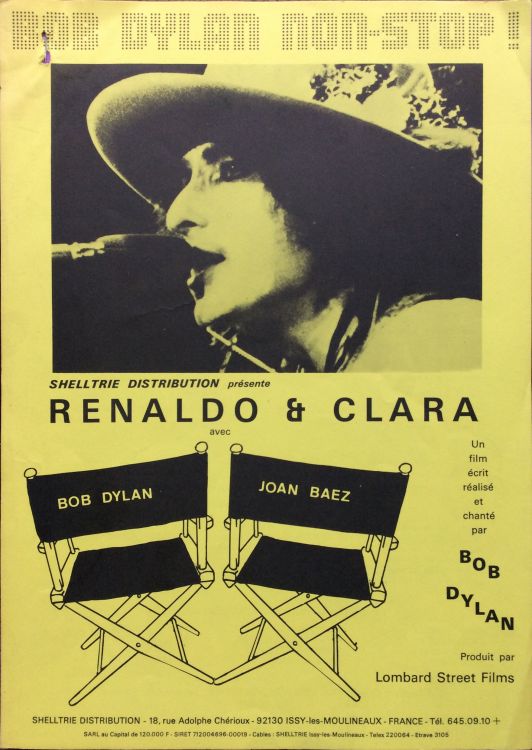 front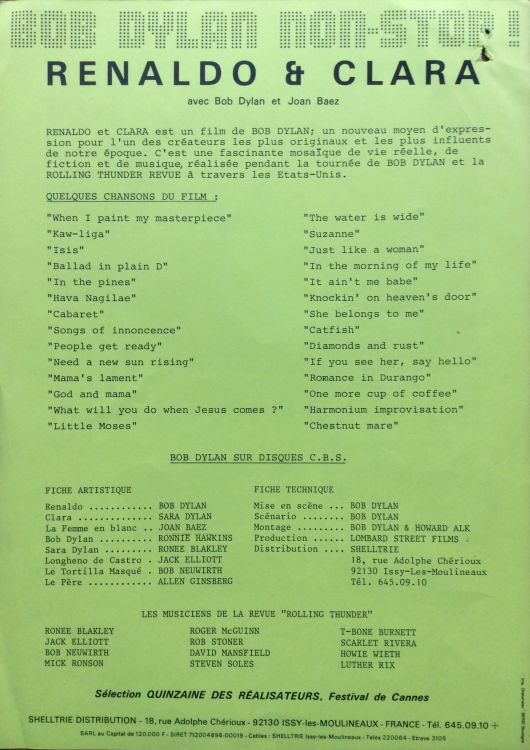 back French promo document for La Quinzaine des Réalisateurs, Festival de Cannes 1978, 15 pages. [1017]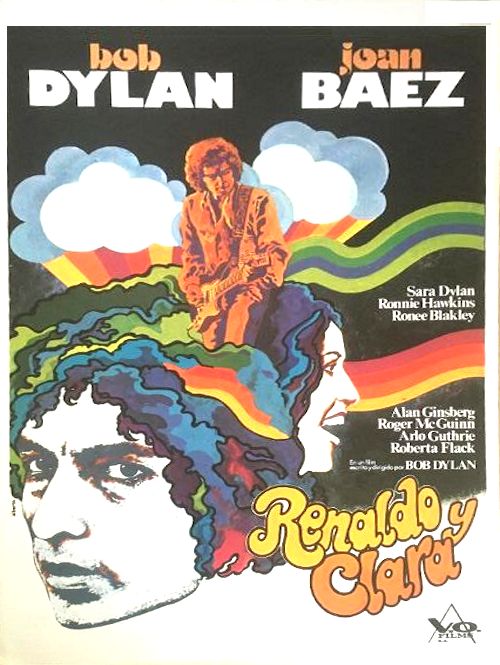 Spain, 2 pages [0912]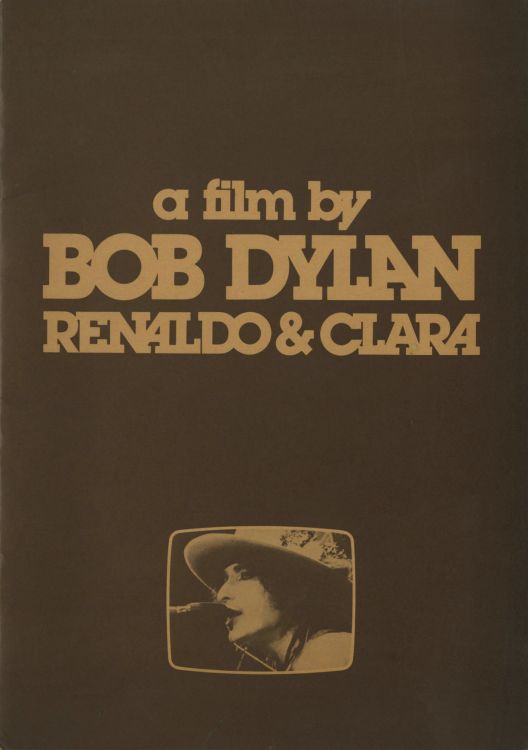 Japan, 3 September 1978, Film programme, 18 Pages [0511]
Austria, film programme, 6 pages [0913]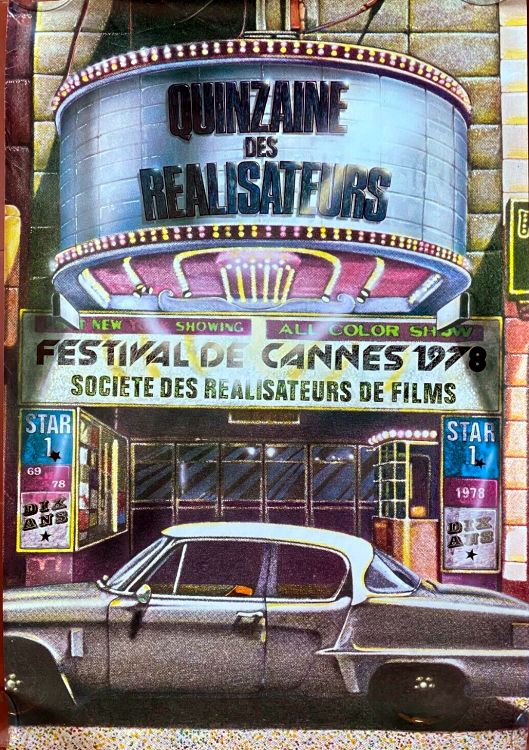 French programme for the 10th edition/1978 of the "QUINZAINE DES RÉALISATEURS " ("Directors Fortnight") FESTIVAL which is part of the CANNES FILM FESTIVAL. 2 full pages on Renaldo & Clara for its World Premiere. [1211]