JAPANESE FLYERS for BOB DYLAN ALBUMS
Documents and information: Wil Gielen, many thanks to him.
1979, 2-sided promo only postcard for the Japanese LP release, catalogue number CBS/Sony 25AP 1610.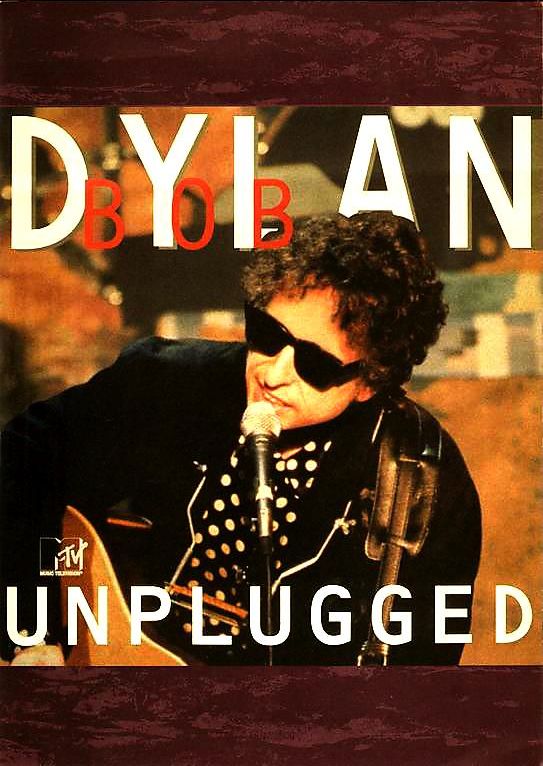 1995, 4 page promo only leaflet advertising the Japanese MTV Unplugged CD release (Sony SRCS 7616).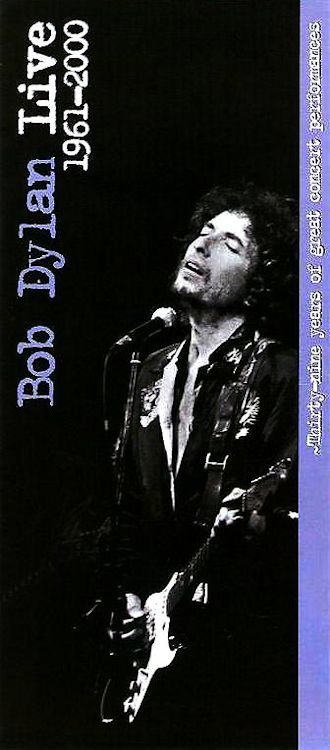 2001, promo 6 sided folded colour leaflet advertising the Japan CD release Bob Dylan Live 1961-2000 ~Thirty-nine years of great concert performances (Sony SRCS 2438, 2001), and dates of the Bob Dylan 2001 Japan Tour.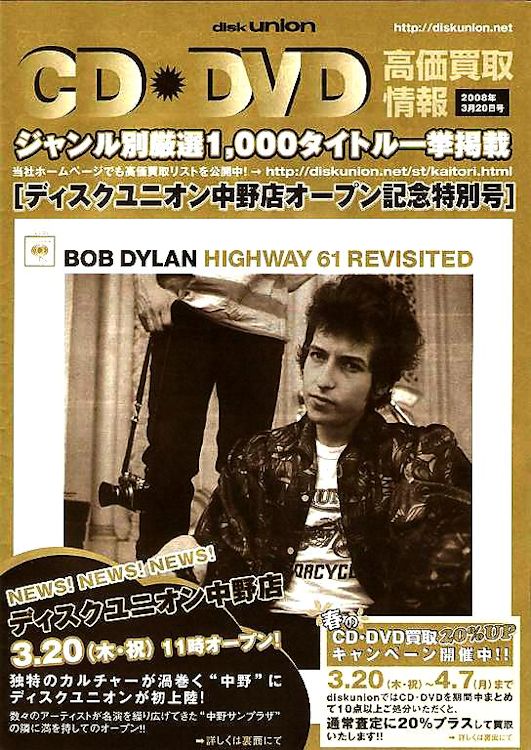 March 2008, Disk Union (Japanese record store chain) in-store 4 page information leaflet.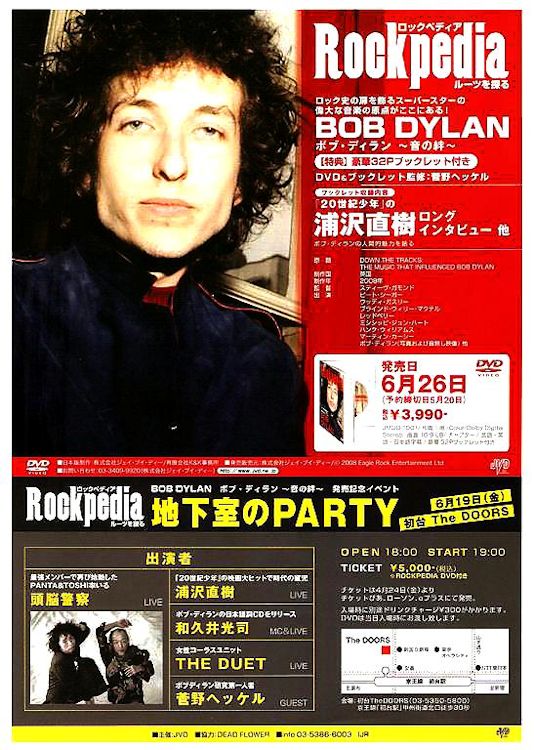 2009 one-sided promo only flyer for Japanese 26 June 2009 DVD release Down The Tracks : The Music That Influenced Bob Dylan. This documentary features the music of Woody Guthrie, Pete Seeger, Blind Lemon Jefferson, Martin Carthy, Blind Willie McTell and others. There is no Dylan involvement.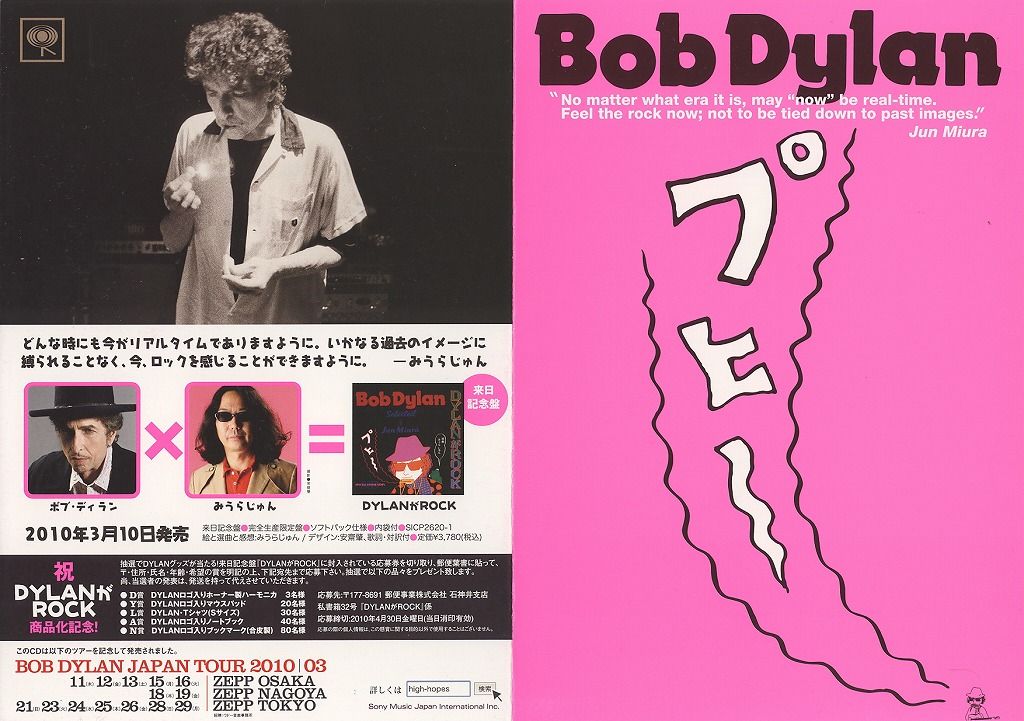 2010 Promo only, 4 page leaflet advertising Japanís 2CD Dylan Ga Rock (Sony SICP 2620-1). Design is by Jun Miura, and the leaflet is printed on thick card and also includes details of the 2010 Japanese tour. The 2CD was released on 10 March 2010.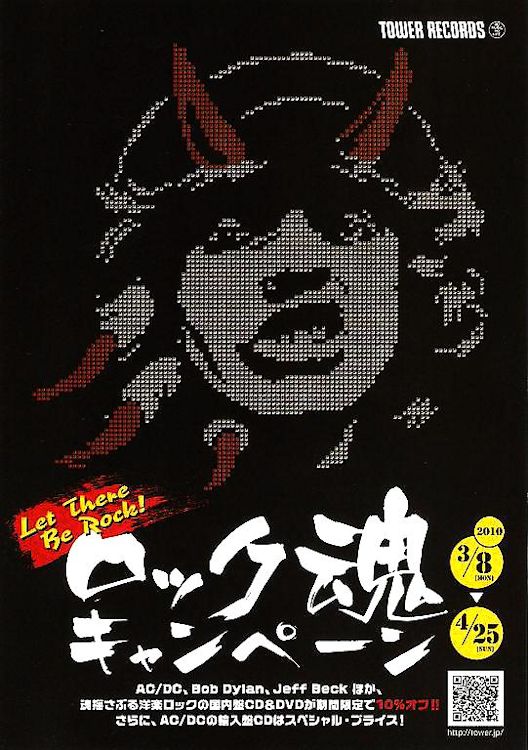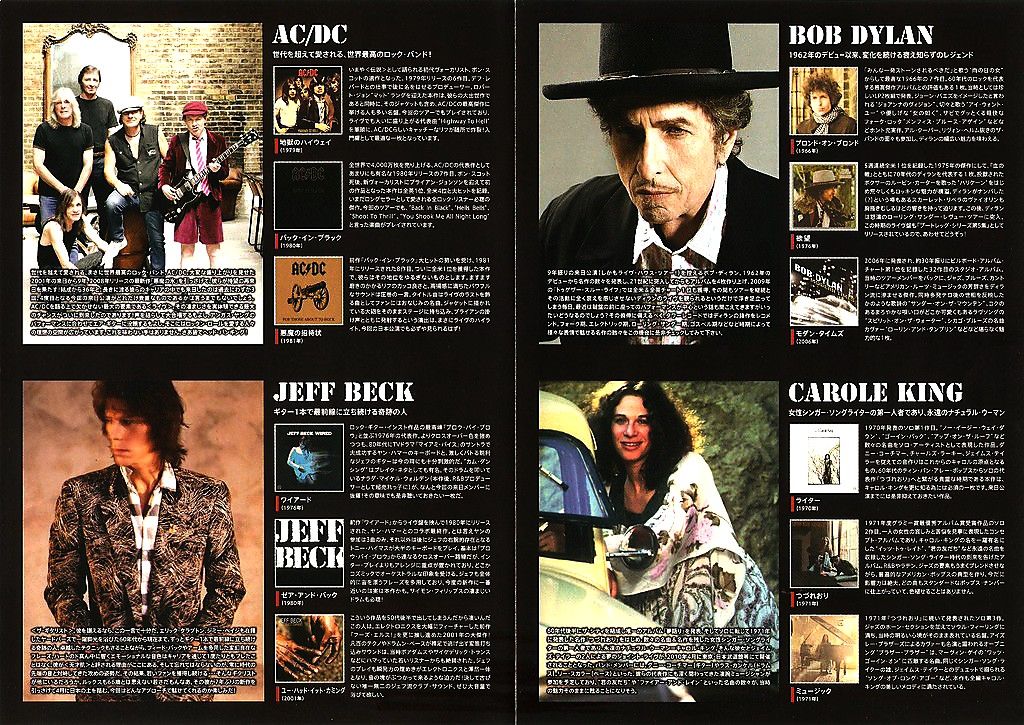 April 2010, Tower Records information leaflet, Japan in-store, various artists. 4 page leaflet including ľ page Bob Dylan feature.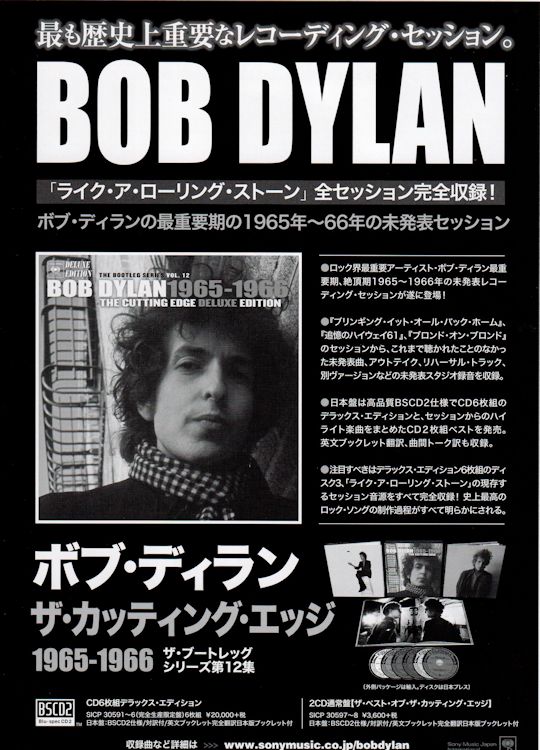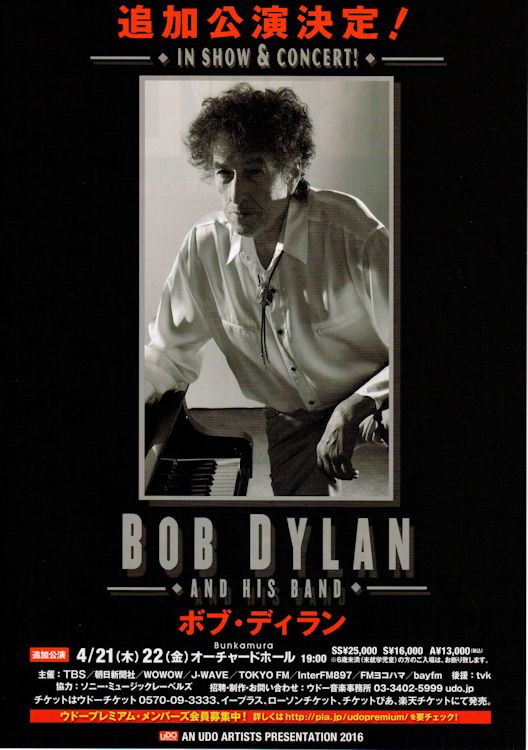 April 2016, promo leaflet for Bob Dylan 1965-1966 The Bootleg Serie Volume 12 and Tokyo Bunkamura Orchard Hall concerts, front and back.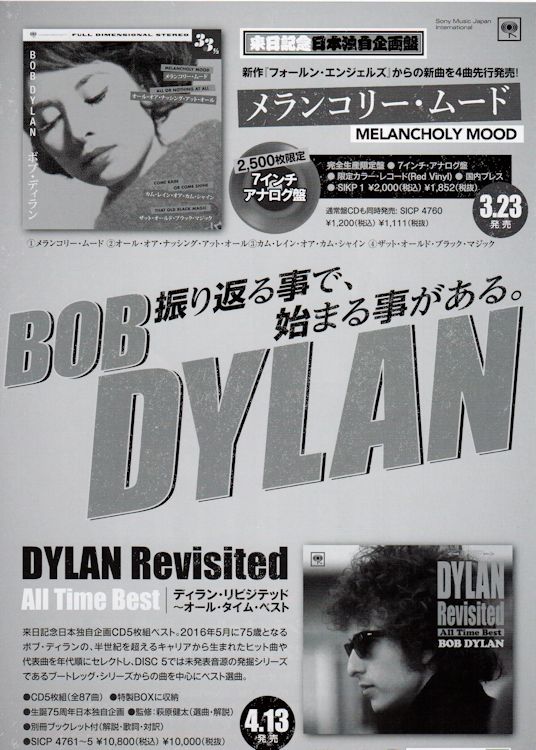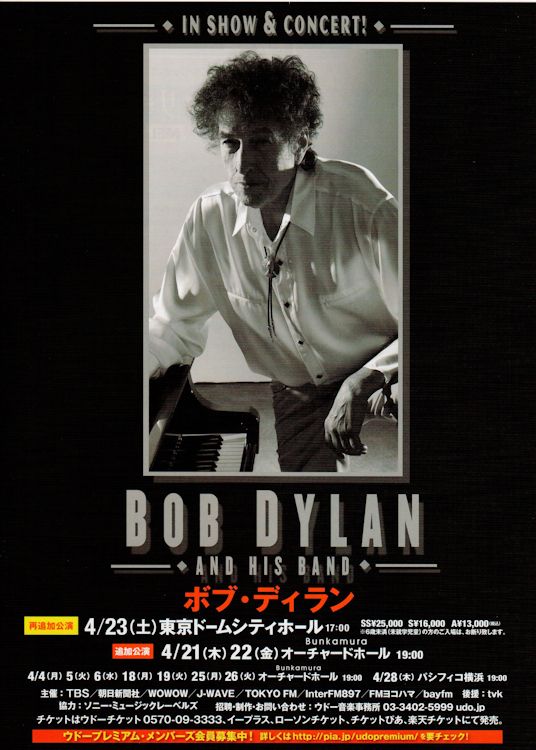 April 2016, promo leaflet for Melancholy Mood, Dylan Revisited and Tokyo Bunkamura Orchard Hall concerts, front and back.