Bob Dylan Lyrics in Potato Chip Bags: 'Bob Dylan Poetry Collection (1961–2012)'.
Guangxi Normal University Press in May 2017 has published translations of Dylan's lyrics – and packaged their books in potato chip bags. The collection of eight translated lyrics is called 'Bob Dylan Poetry Collection (1961–2012)'. ISBN 9787549597048.
The lyrics are apparently pulled from the comprehensive tome, Bob Dylan: The Lyrics (1961–2012), the Chinese publisher invited 15 of China's most esteemed poets and musicians to assist in translating the text. The lyrics are divided among eight separate pock-sized books that come packaged in their own specific chip bag.
The titles are: 'A Hard Rain's A Gonna Fall', 'Subterranean Homesick Blues' , 'Like A Rolling Stone', 'Knocking On Heaven's Door', 'Slow Train Coming', 'Empire Burlesque', 'Under The Red Sky and "Love And Theft". Though there are titles of songs and albums, the content is most likely the albums lyrics.
According to the publisher's website (translated from Chinese to English by Google), these bags "looks like a bag of potato chips, filled with lyrics set of Bob Dylan's first Chinese version." The text goes on to celebrate Dylan's poetry, and also mentions watercress for some reason.
But why potato chip bags? Well, because potato chips are the "most popular thing," of course! According to the Google translated marketing site: "What is the most popular thing? We chose the "potato chips". You like in the supermarket in the roar to buy a bag of potato chips, like, torn, bite open, shoot open, cut it. Hope it can go from the bookstore to the streets, appear in the subway, convenience stores, vending machines – extended into people's lives."
Information: http://www.culturecreature.com and http://www.prefixmag.com [0617]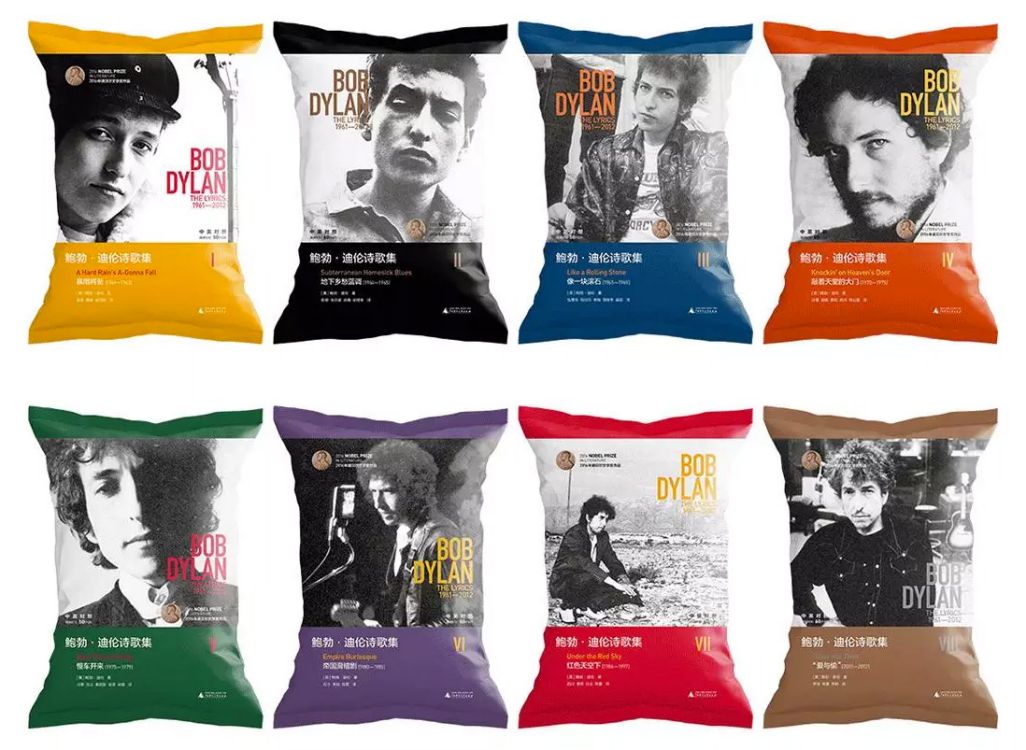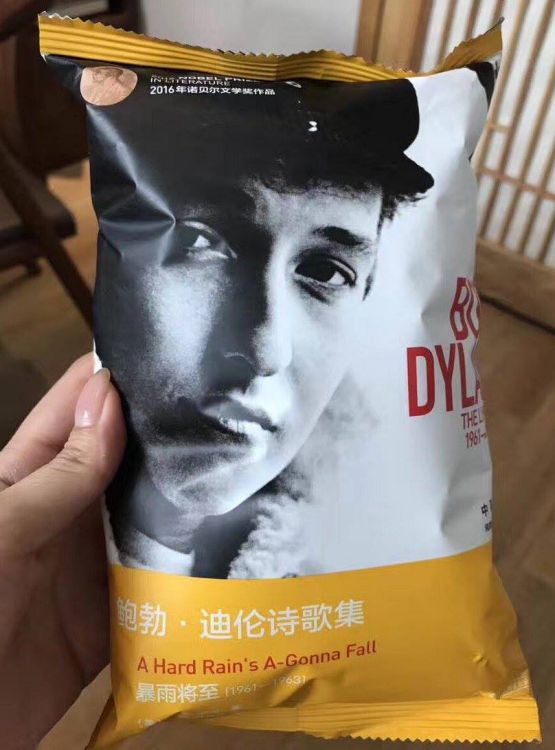 The potato chip bags contain the books.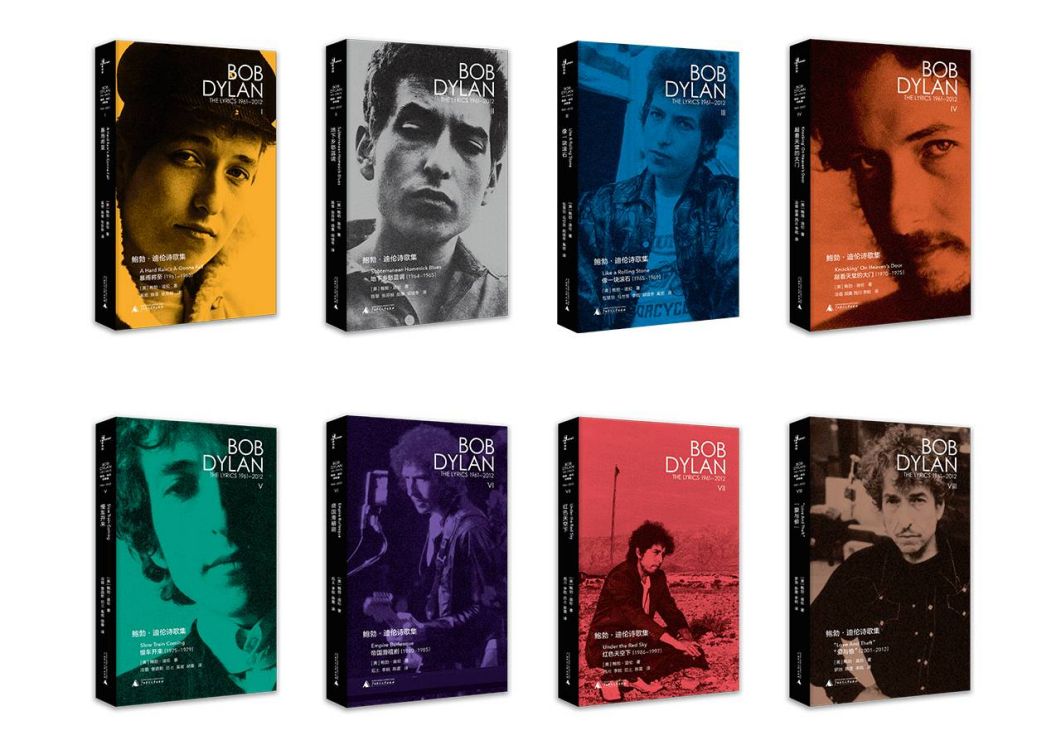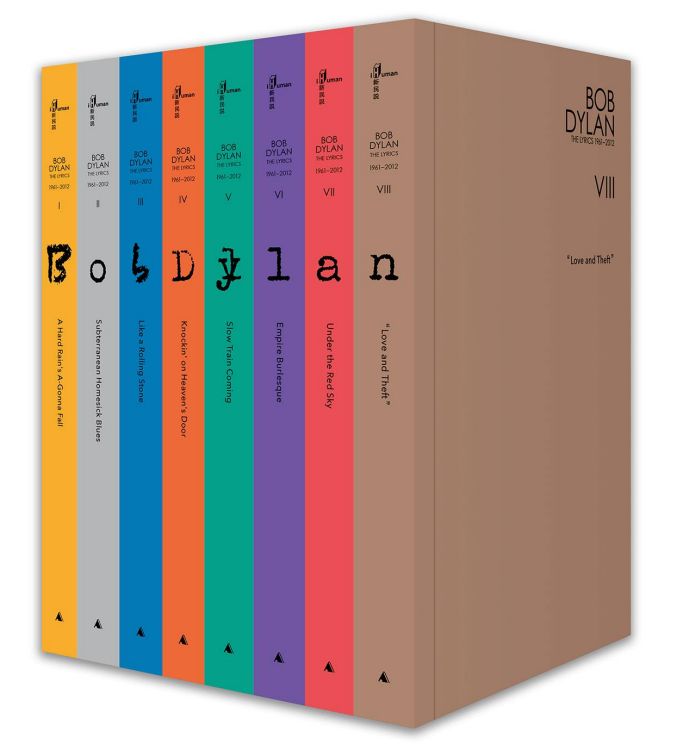 The complete collection, with the name 'Bob Dylan' appearing on the spines, is presented in a small vintage suitcase: