ROLLING THUNDER -BOB DYLAN NEWS, and -THE MAGAZINE FOR BOBCATS, BELGIUM
Belgian fanzine in Dutch language, editor Peter Mestach. It started with issue # 2 in September 1994 and ended with issue # 14 in October 1998. (#1 was just an information on the start of the fanzine and offering subscriptions).
Thank you to Wil Gielen for the scans and information.
#1, 1994
#2, September 1994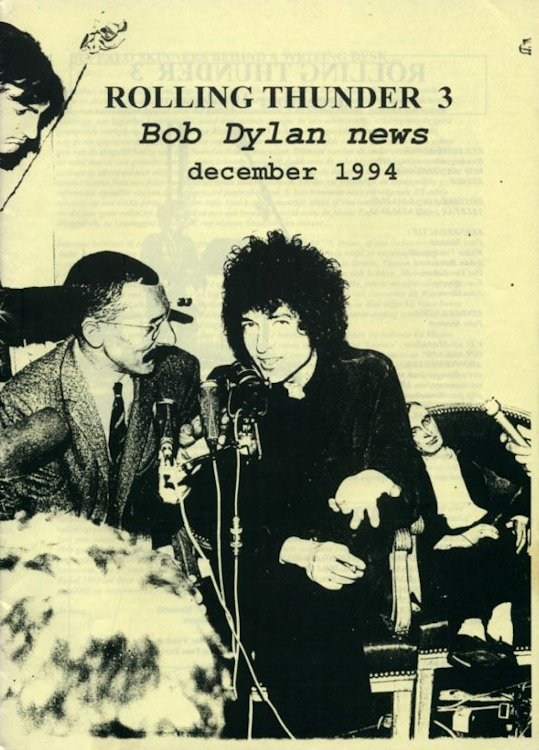 #3, December 1994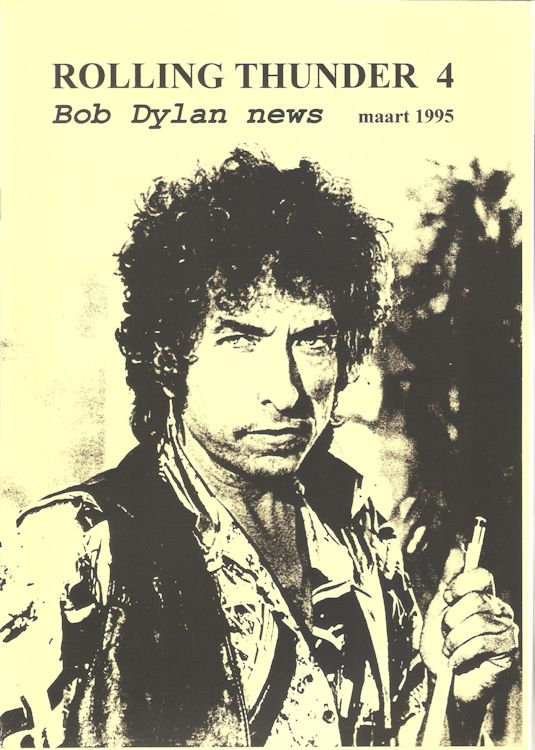 #4, March 1995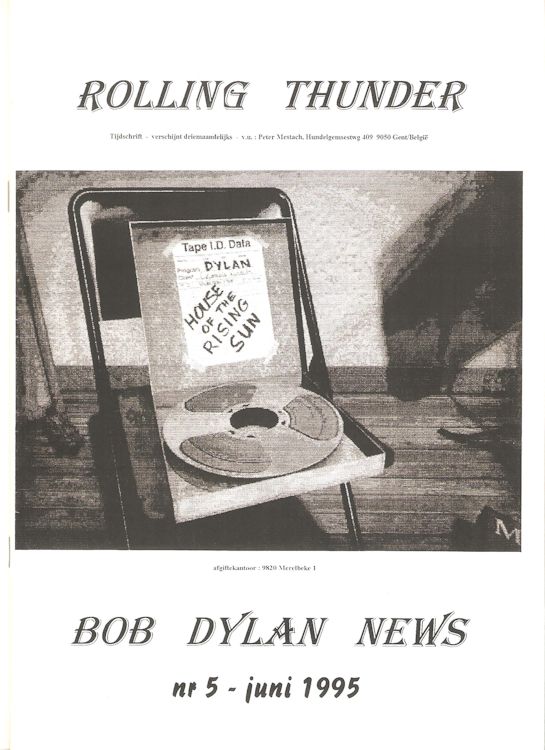 #5, June 1995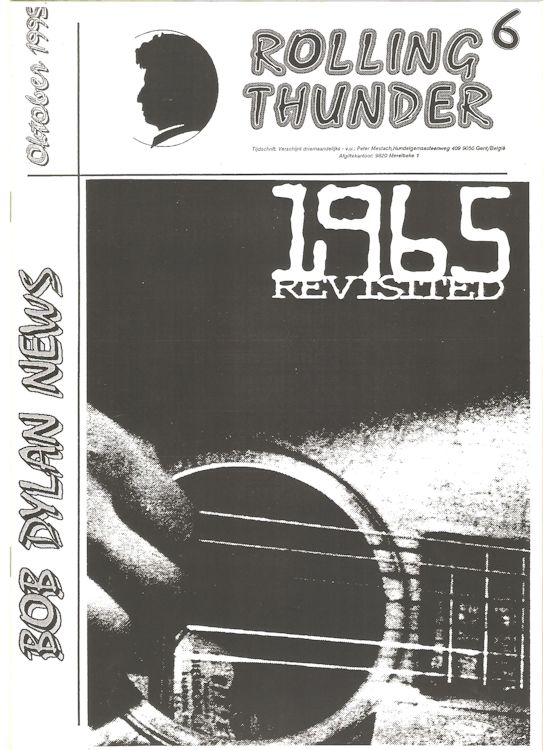 #6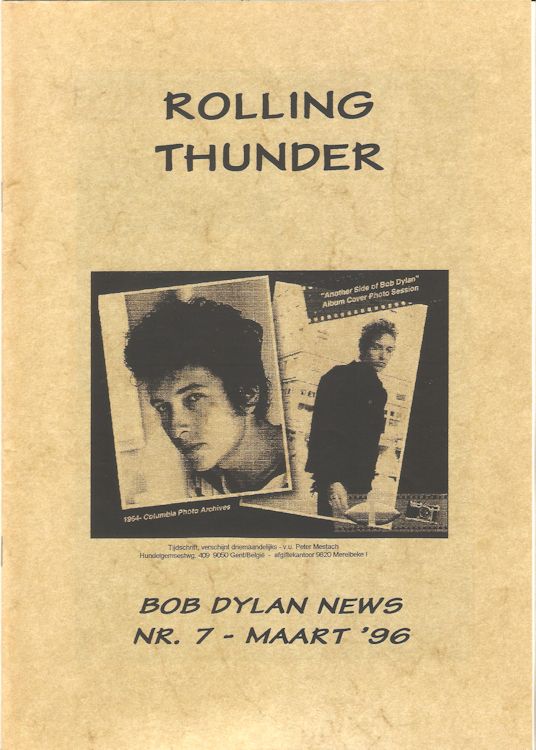 #7, March 1996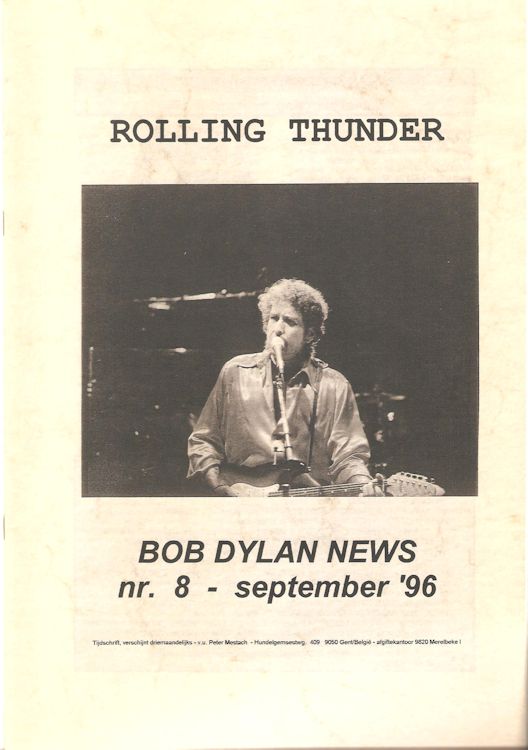 #8, September 1996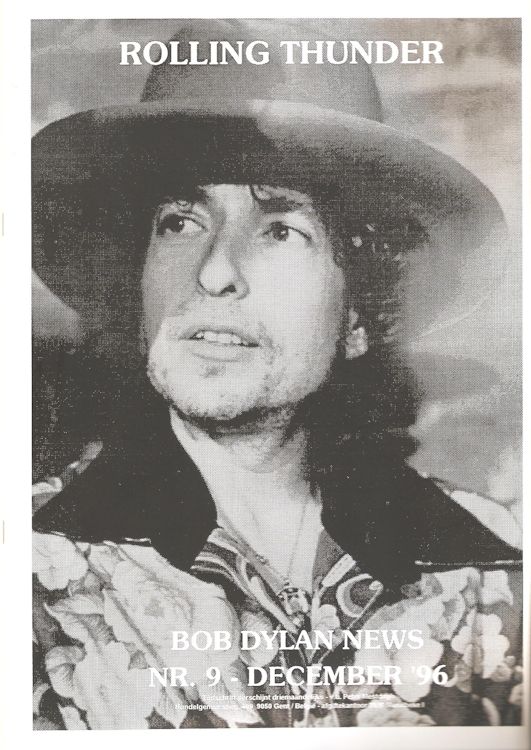 #9, December 1996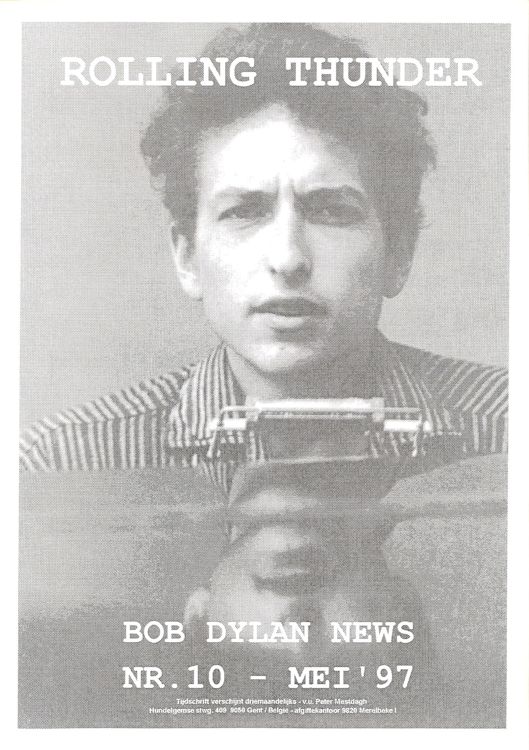 #10, May 1997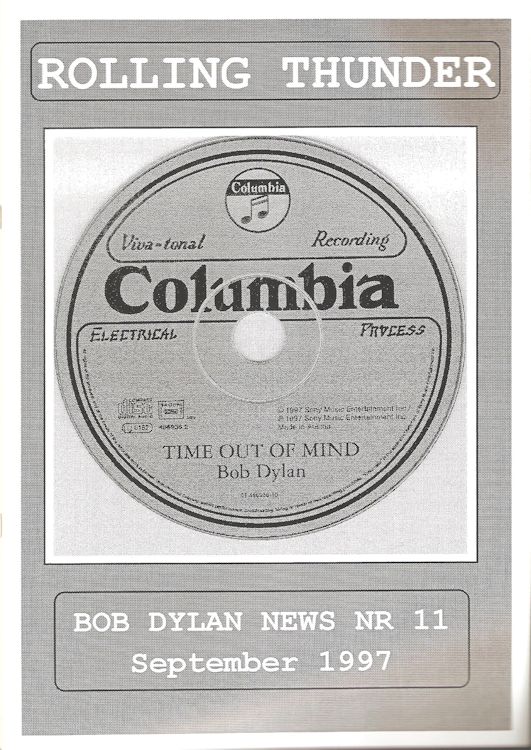 #11, September 1997
#12, December 1997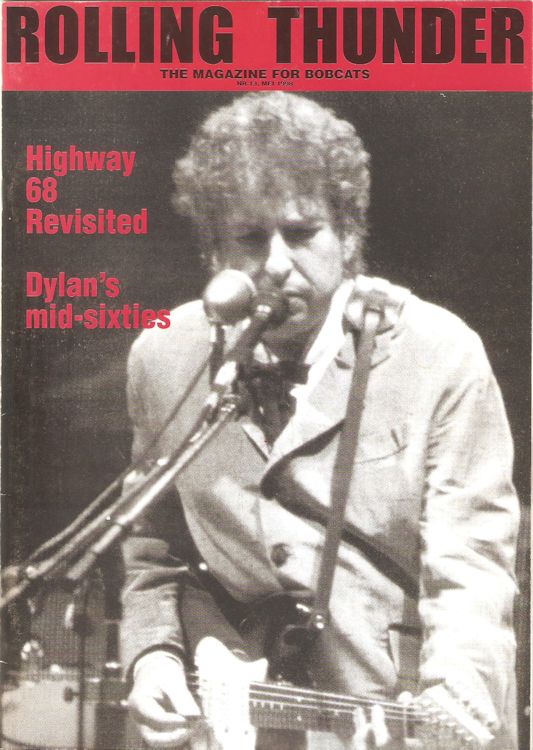 #13, May 1998
#14 October 1998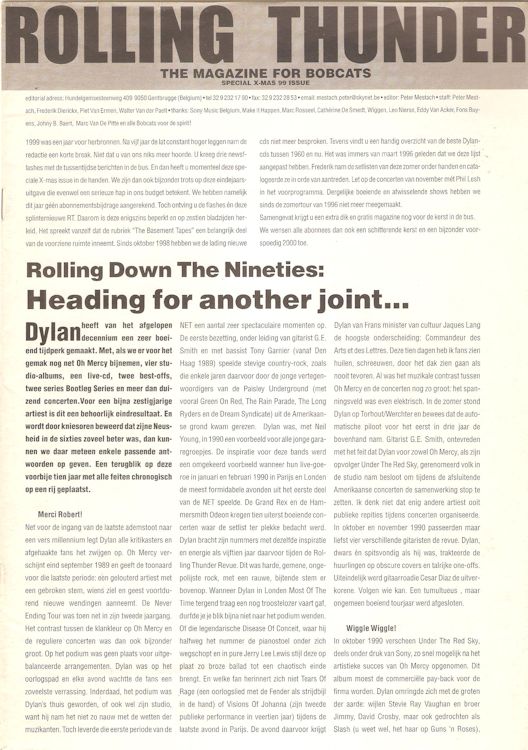 X-mas Special 1999