LA NACIÓN, Argentina
LA NACIÓN is a newspaper that came with various supplements: ESPECTÁCULOS is an entertainment supplement (section 4 of the newspaper), ADN CULTURA came with the Saturday issues, REVISTA is the Sunday magazine, VÍA LIBRE is a cultural supplement, and LNR is the latest magazine.
Many thanks to Sergio Mariano Romay for the scans and information.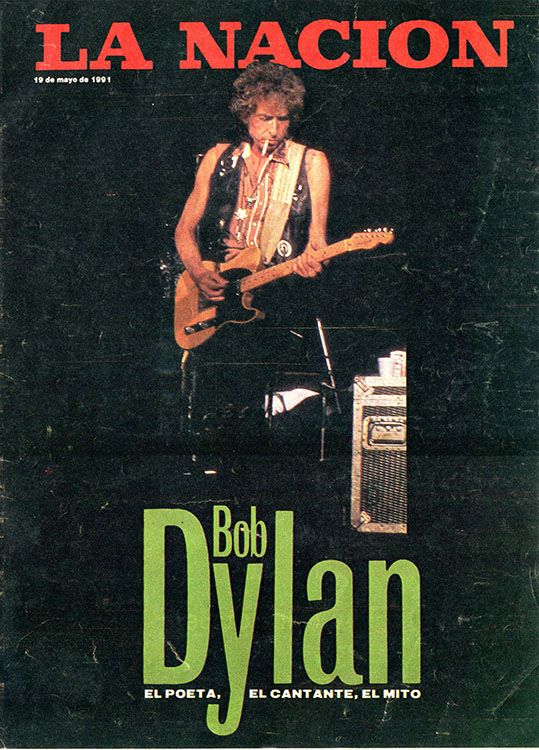 19 May 1991, Sunday magazine, 3 pages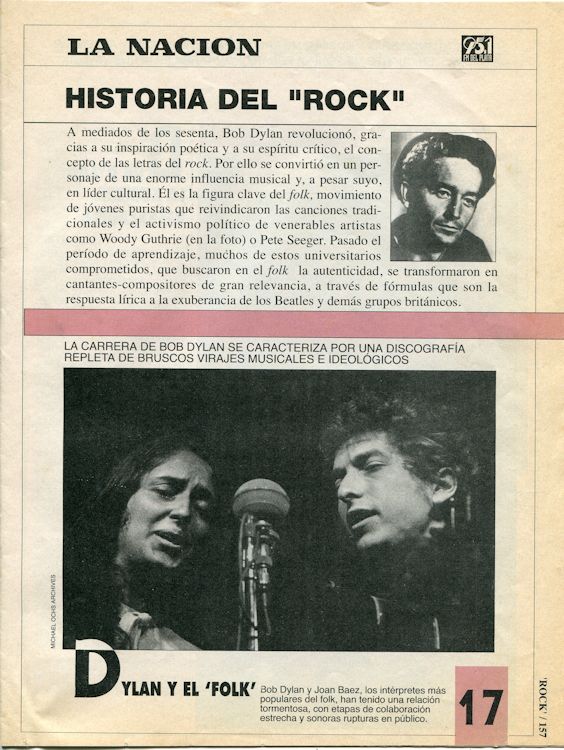 Historia del "Rock", #17 of a supplement on the History of Rock; almost entirely dedicated to Dylan (10 pages out of 14). Printed in Uruguay.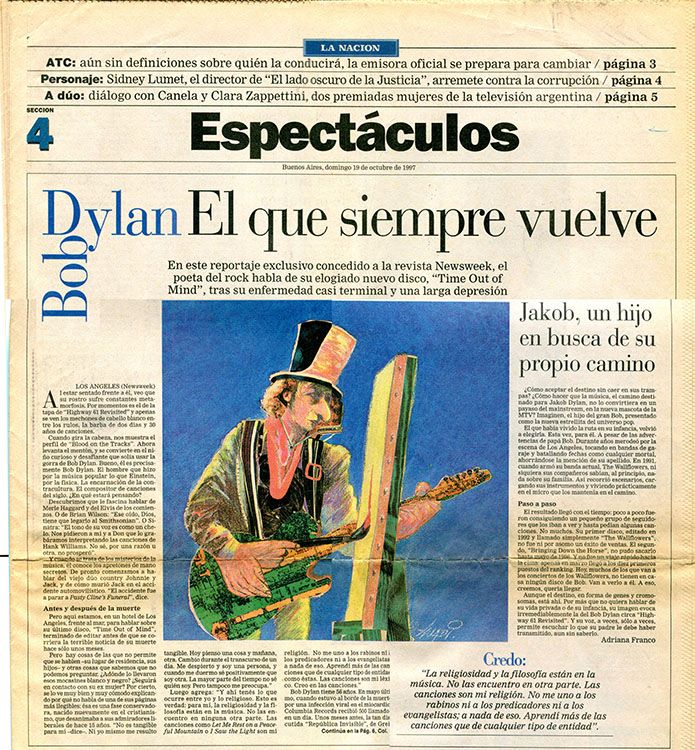 19 October 1997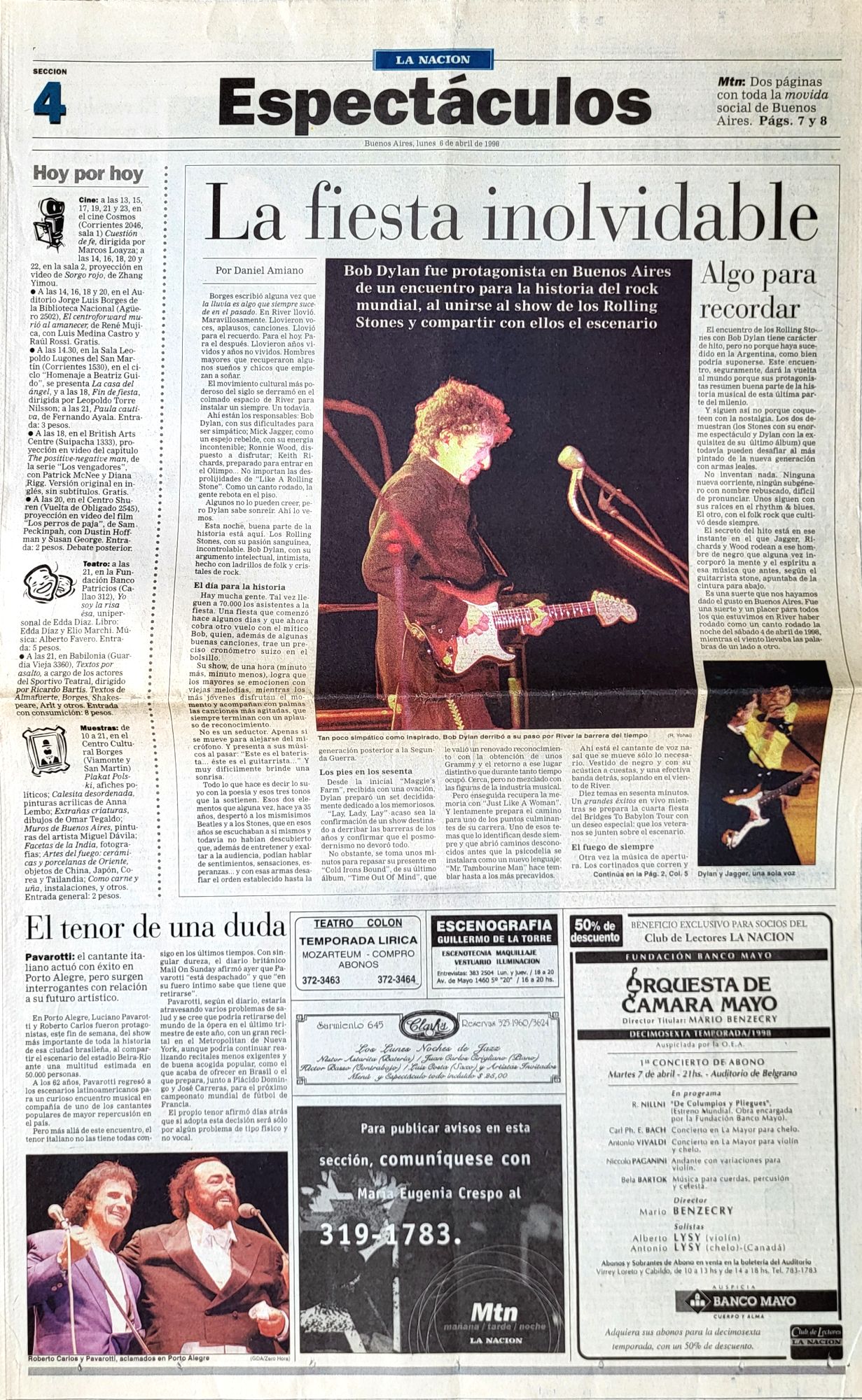 6 April 1998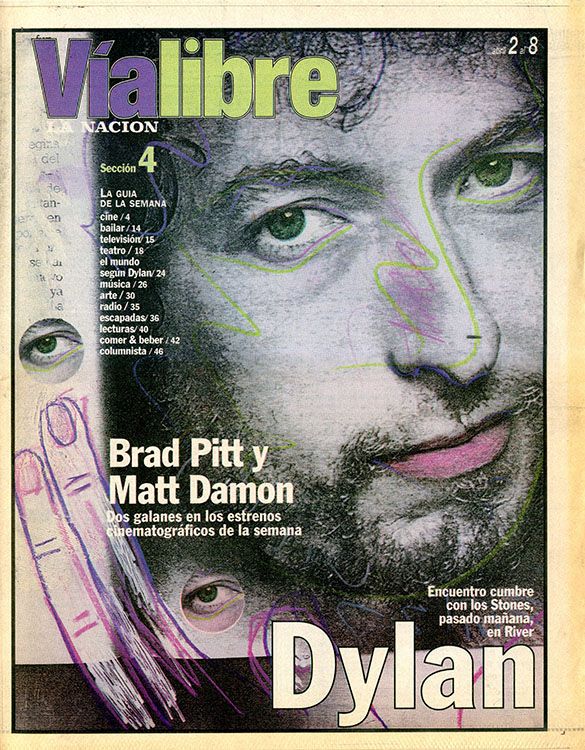 2-8 April 1998, 4 pages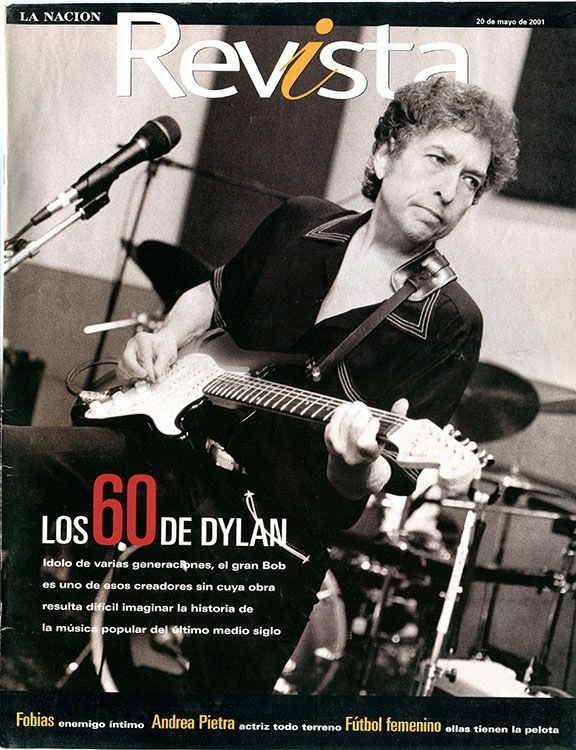 20 May 2001, 10 pages.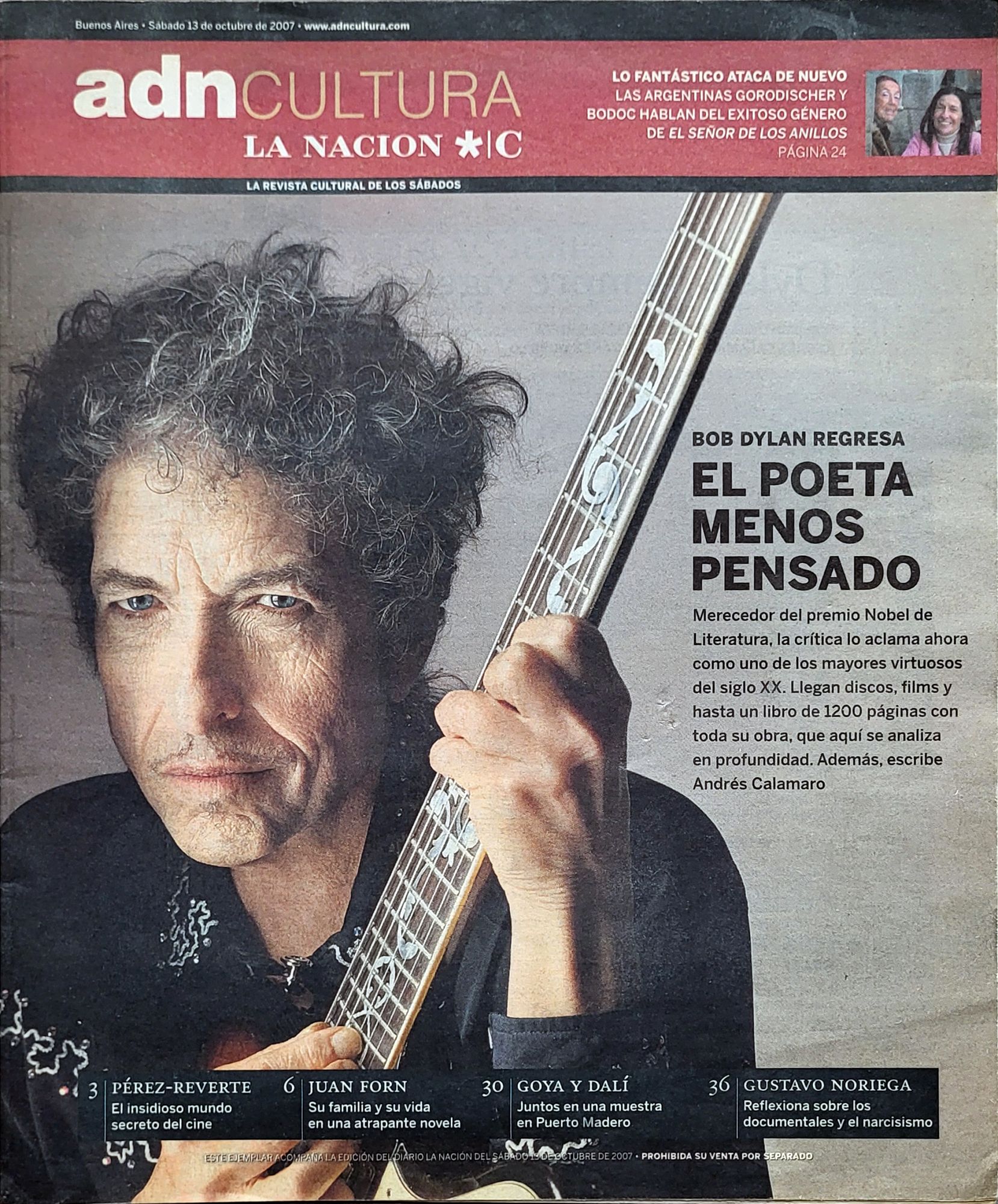 13 October 2007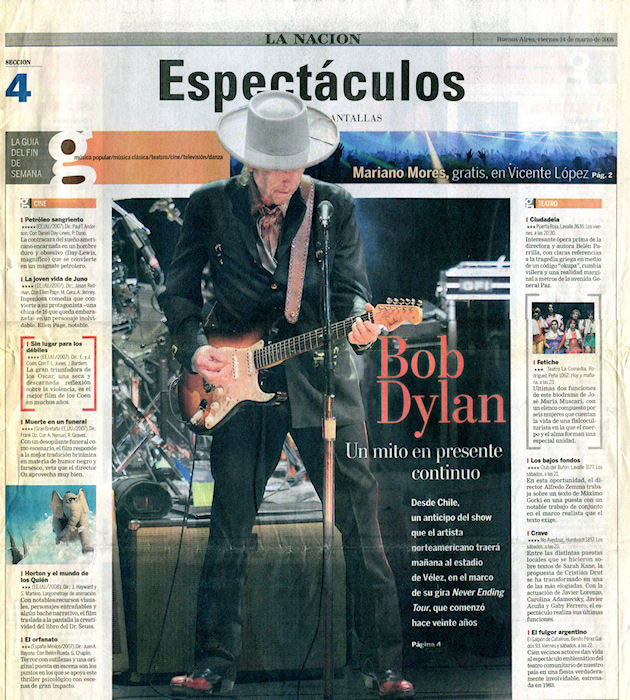 14 March 2008