SING OUT, USA
Sing Out! was the primary publication of the tax exempt, not-for-profit, educational corporation of the same name. Irwin Silber was an important co-founder along with Pete Seeger, and was the magazine's long-time editor from 1951 to 1967.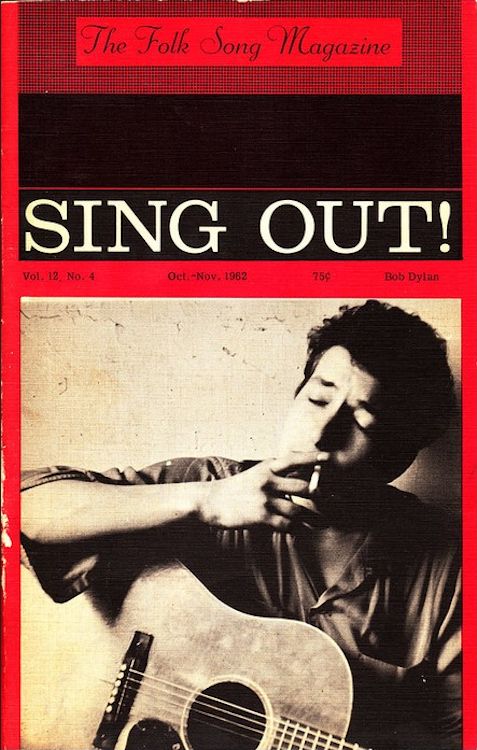 Oct-Nov 1962, 7 pages,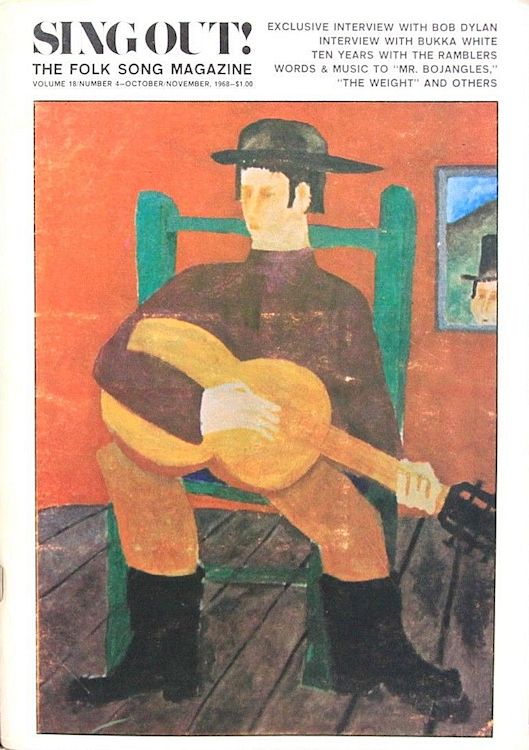 Oct-Nov 1968, 13 pages, painting by Bob Dylan on the cover.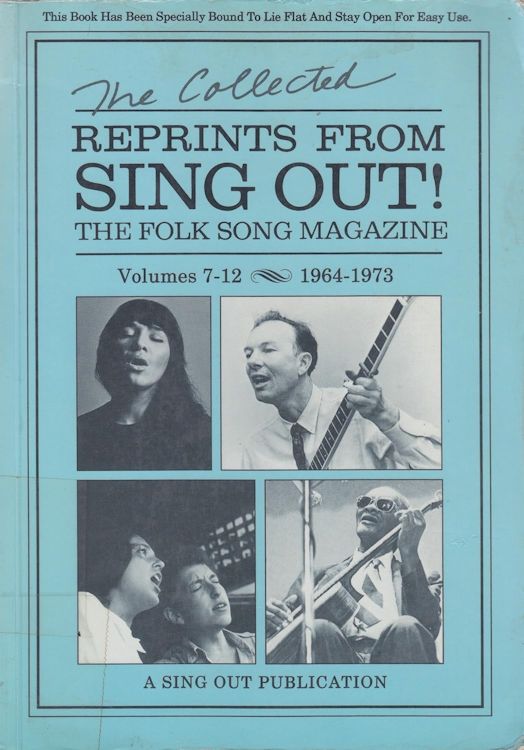 'The Collected Reprints From Sing Out! The Folk Song Magazine. Volume 7-12, 1964-1973". A Sing Out Publication 1992, 384 pages. [0516]