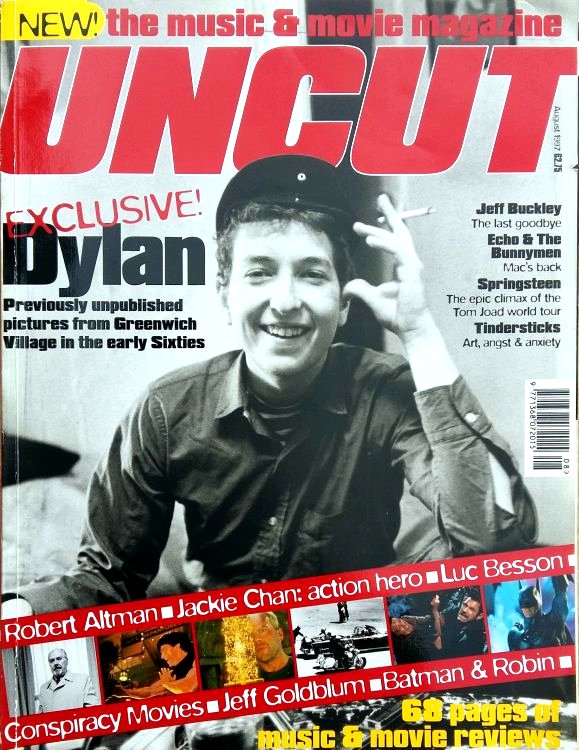 Aug 1997, 13 pages
June 2001, 27 pages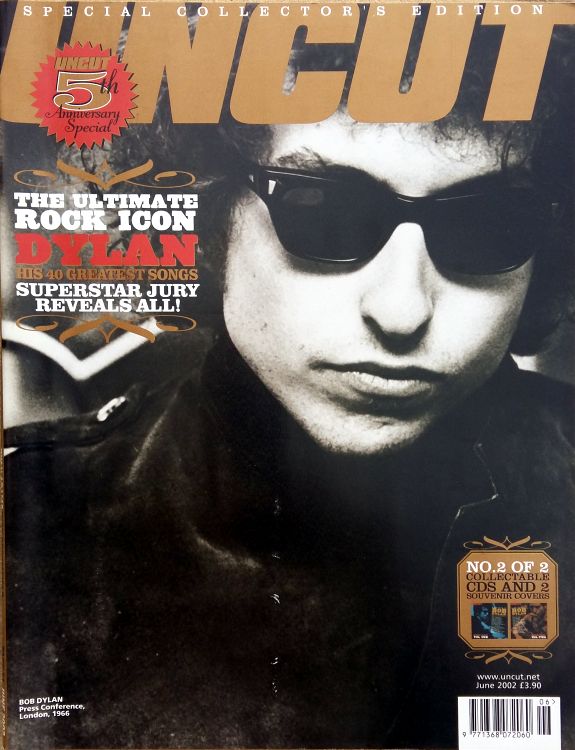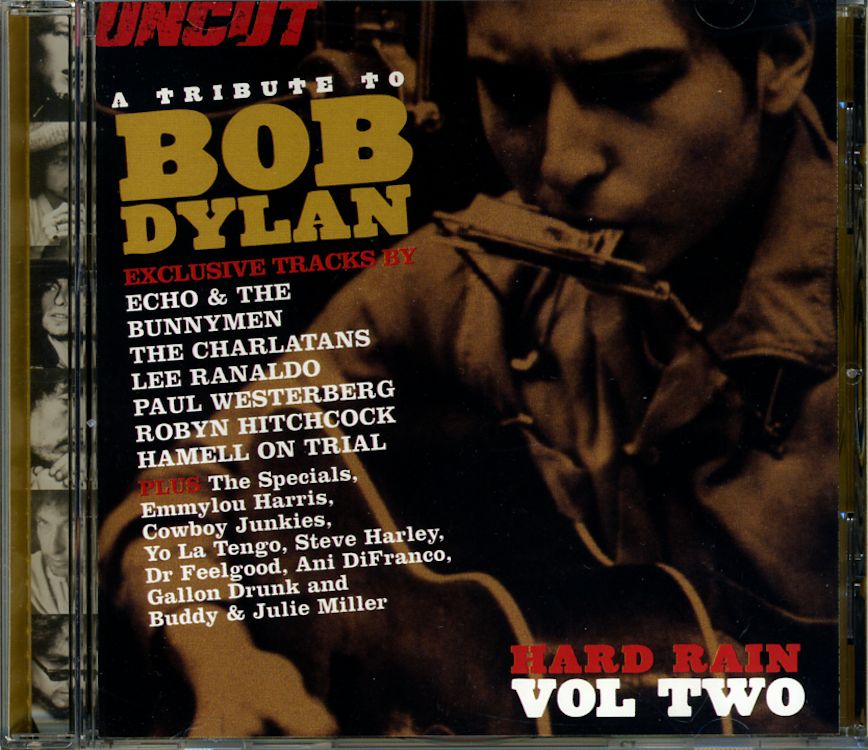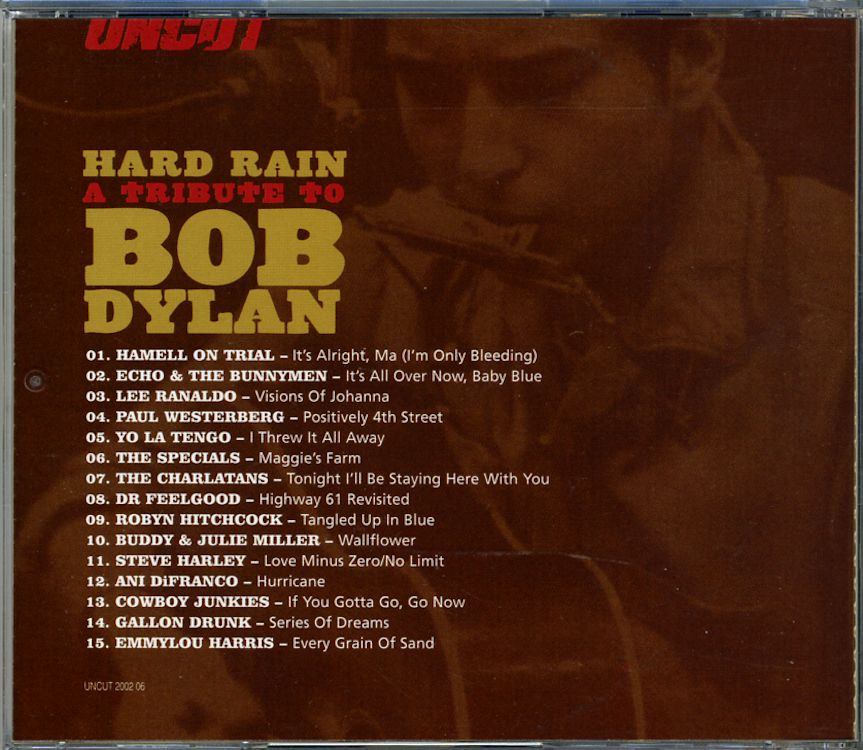 June 2002, 36 pages cover #2. This "Special Collection Edition" came with 2 different covers and 2 different CDs "Hard Rain, A Tribute To Bob Dylan, Vol 1 and Vol 2".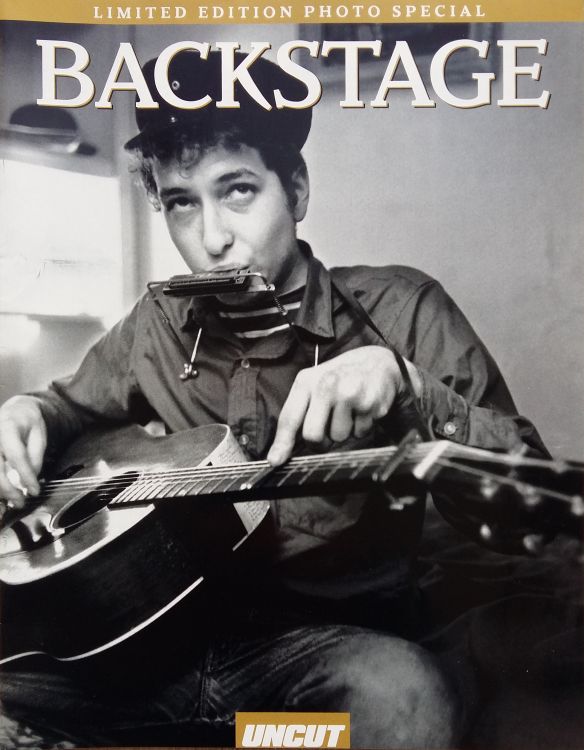 front cover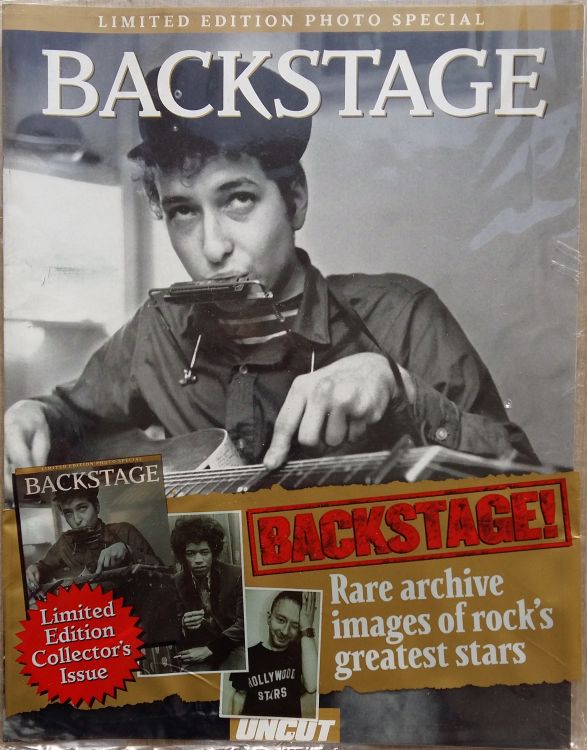 plastic wrapper Limited Edition Photo Special, free with Dec 2002/Jan 2003 edition of Uncut. Dylan on cover only (but what a great photo!)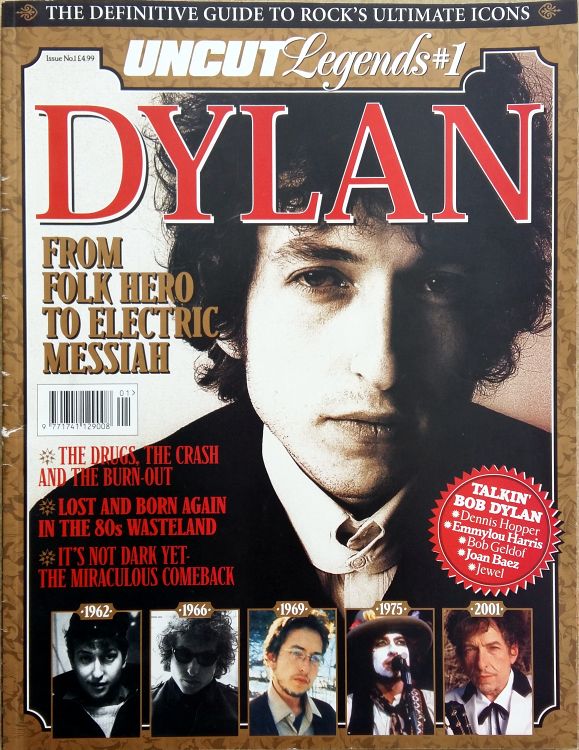 front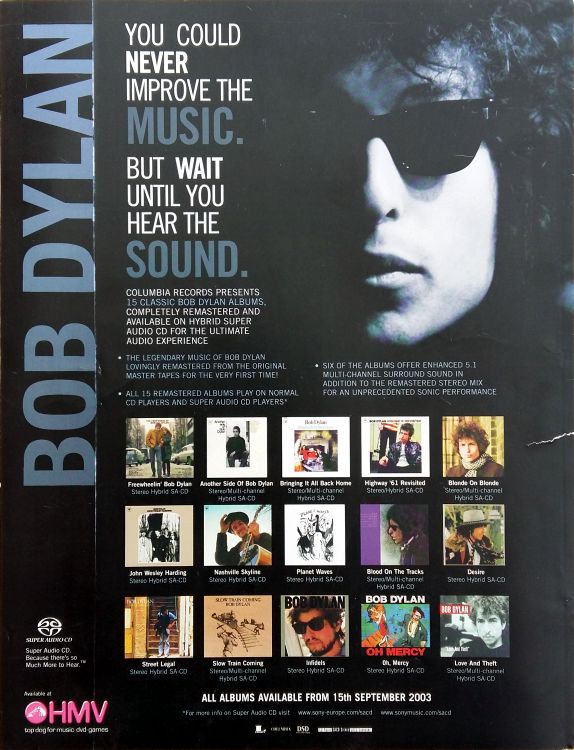 back Sep 2003, 145 pages special: an absolute must !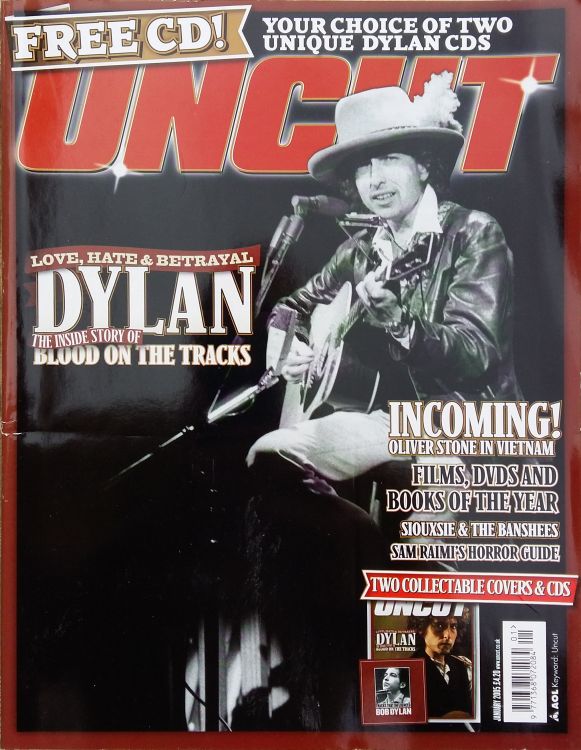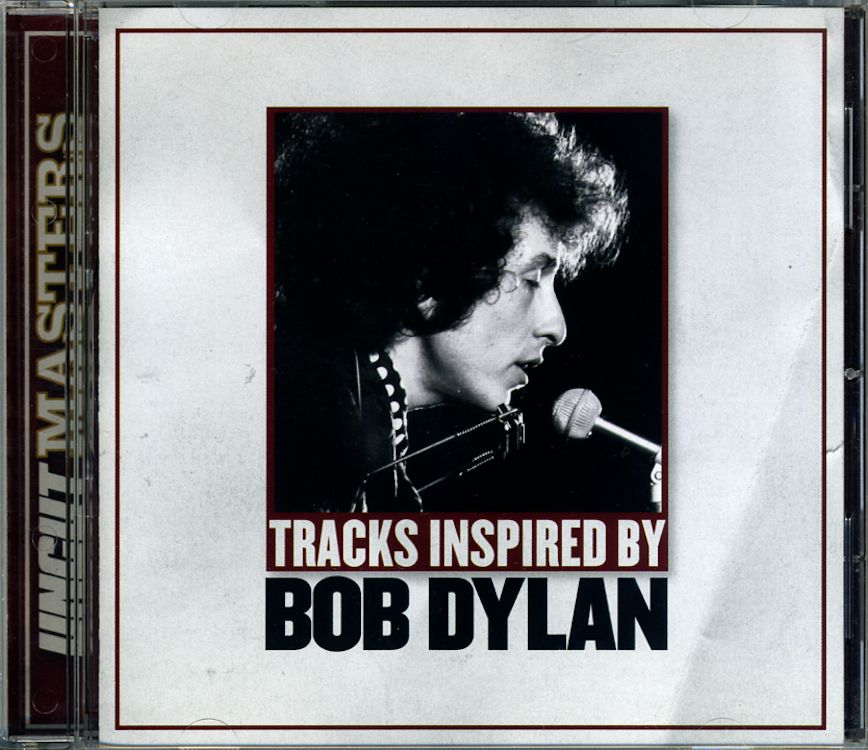 Jan 2005, 13 pages, cover #2. Two different covers, and two different CDs: "Tracks That Influenced Bob Dylan" and "Tracks Inspired By Bob Dylan".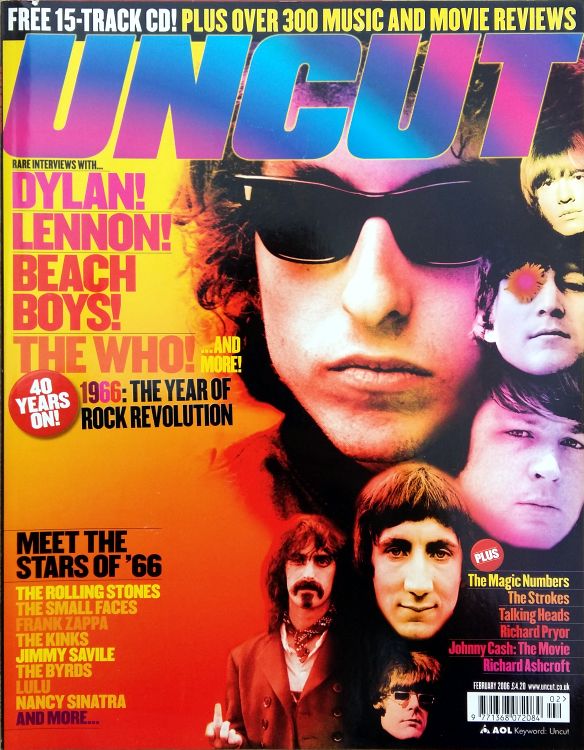 Feb 2006, 3 pages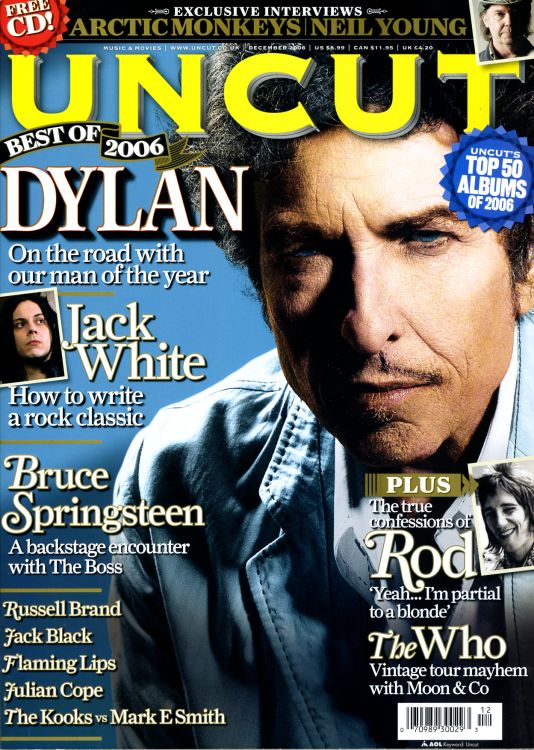 Nov 2006, 9 pages [1106]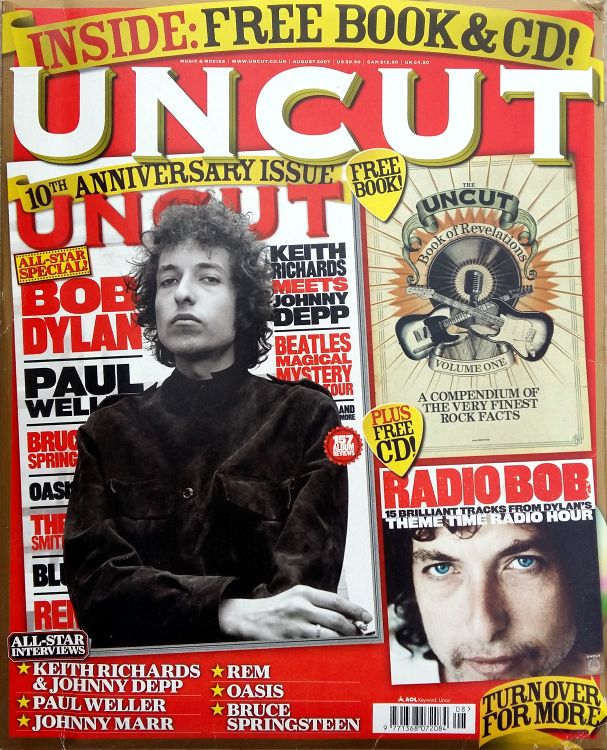 wrapper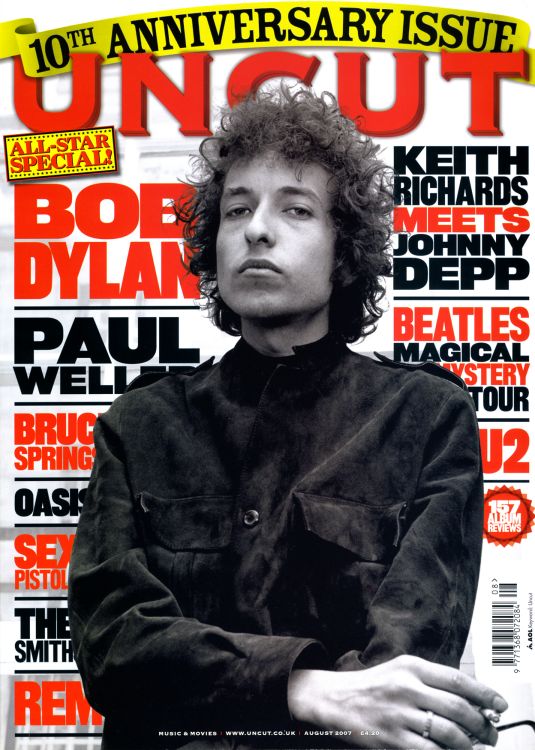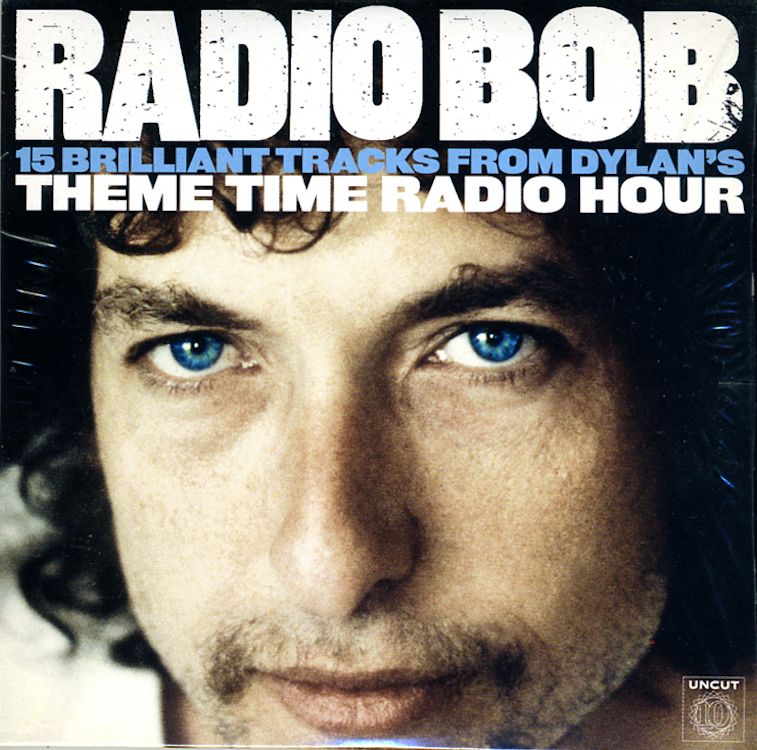 Aug 2007, 13 pages. Came with a free CD "15 Brilliant Tracks From Dylan's Theme Time Radio Hour". The magazine, the CD and a booklet with many Dylan references ("The Uncut Book Of Revelations: A Compendium Of The Very Finest Rock Facts"), are inside a carboard enveloppe. [0707]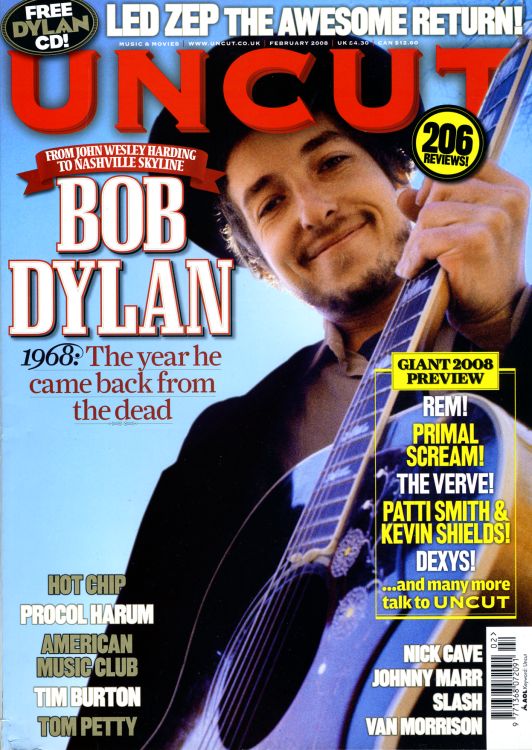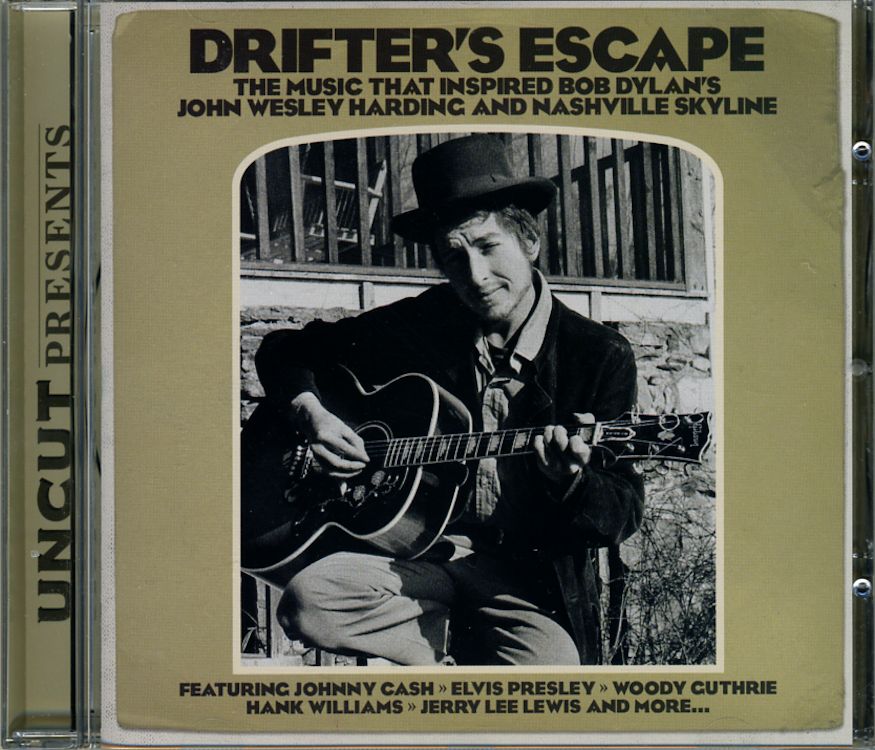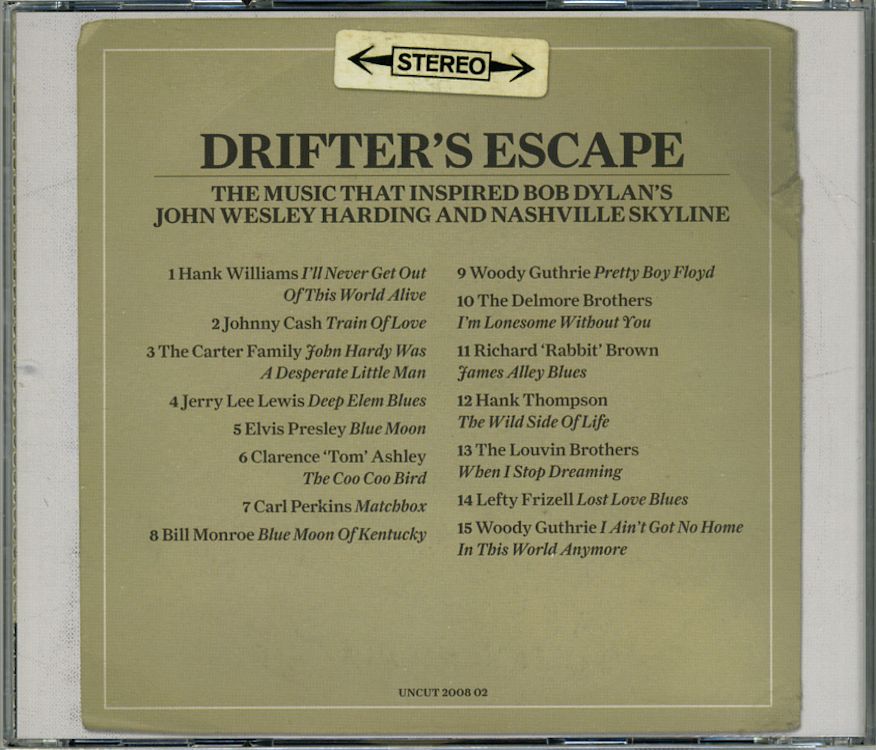 Feb 2008, 11 pages, with a free 15 tracks CD 'The Music That Inspired Bob Dylan's John Wesley Harding And Nashville Skyline' [1113]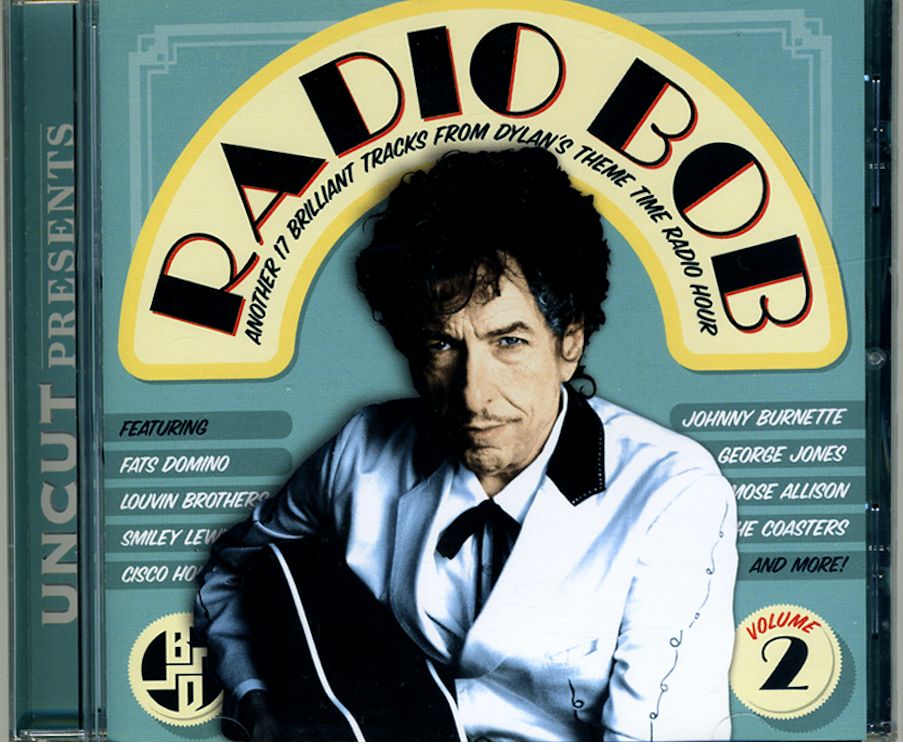 Nov 2008, 14 pages; with the CD RADIO BOB Volume 2, "Another 17 brilliant tracks from Dylan's Theme Theme Radio Hour" [1008]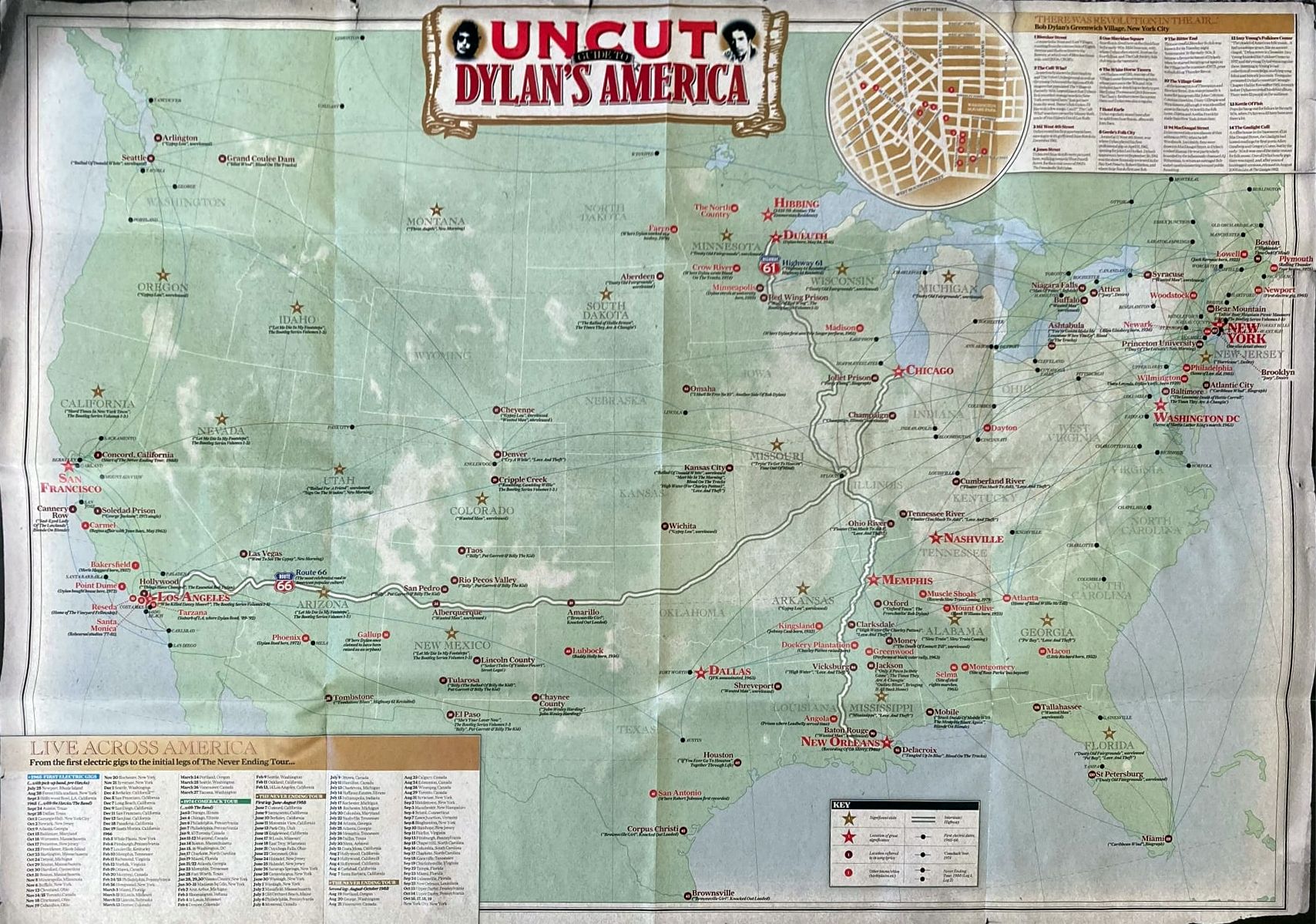 unfolded map June 2009, 'A Unique Guide to the United States of Bob' large map of the USA, showing several Dylan related places [0217]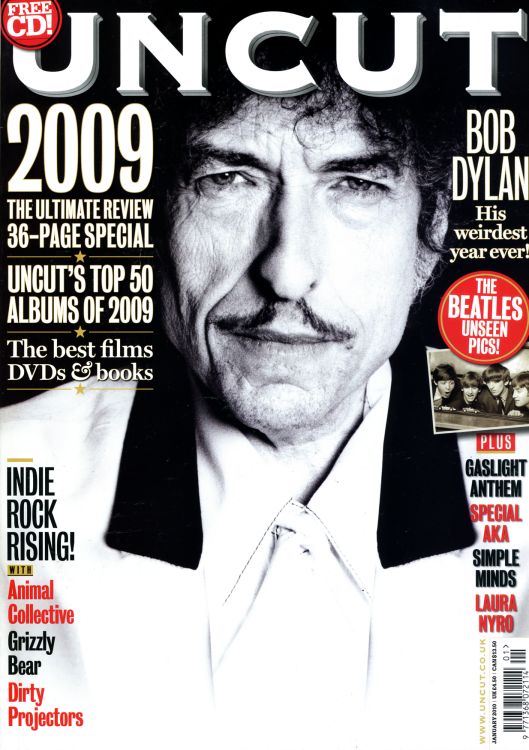 Jan 2010, 8 pages [1209]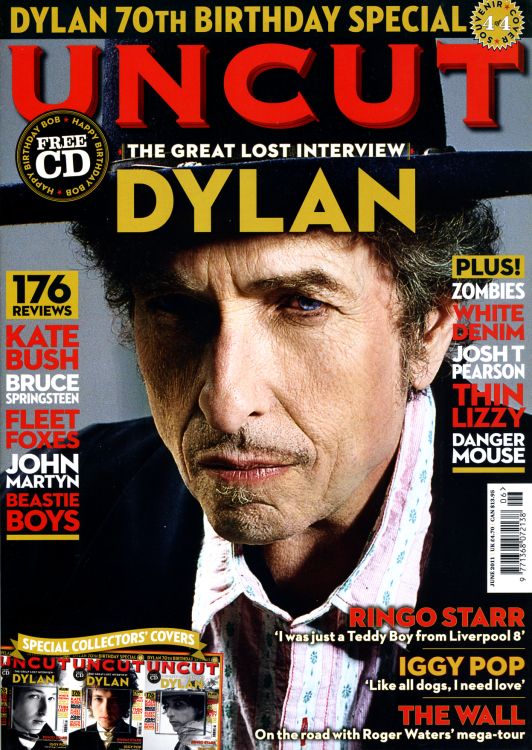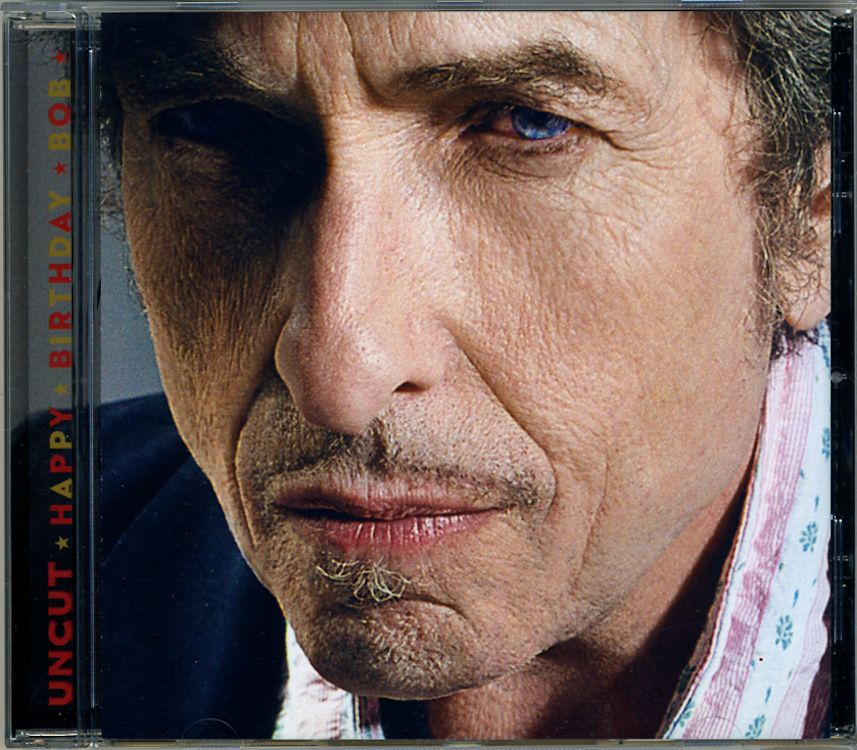 June 2011 #4. 'Dylan 70th Birthday Special' came with 4 different covers and a 16-tracks CD: 4 covers and 12 birthday songs. 18 pages [0411]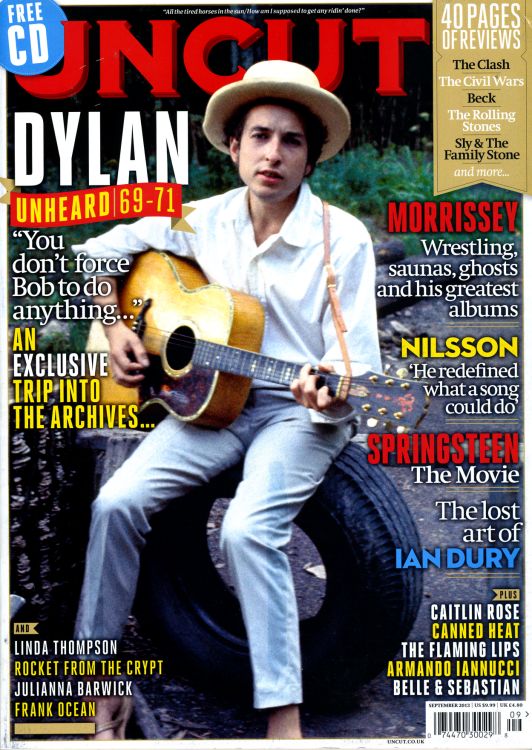 Sep 2013. Except for its title -New Mornings-, the free CD had no Dylan connnection. [0713]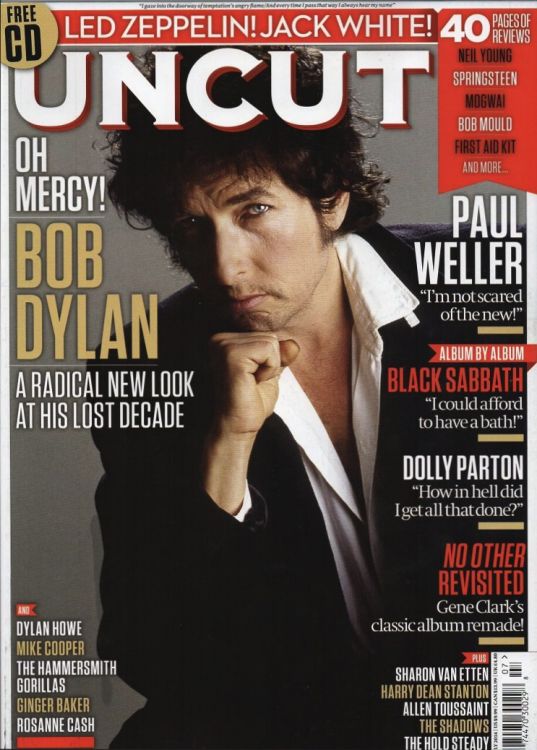 July 2014. This is the US edition, as the UK July 2014 issue, though having the Dylan article about the 'Lost Decade', comes with Paul Weller on the cover. [0714]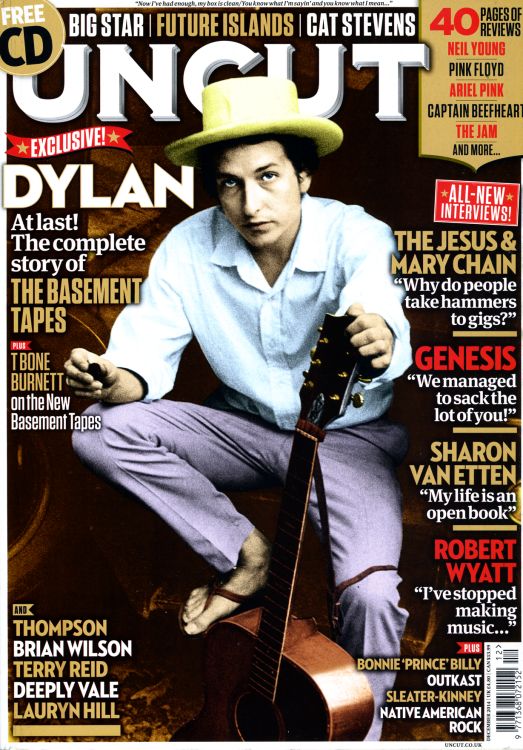 Dec 2014, 10 pages (article by Clinton Heylin). Except for its title -Beyond The Basement- the free CD had no Dylan connection [1014]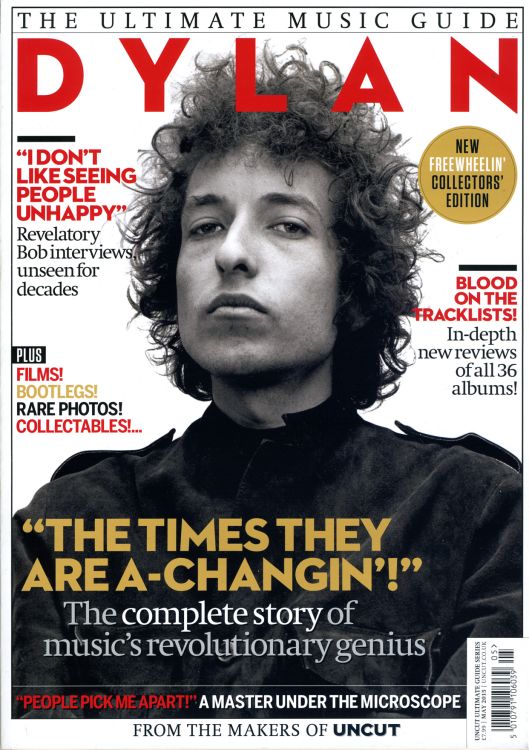 May 2015, Special Issue: 'The Ultimate Music Guide' serie, 122 pages [0515]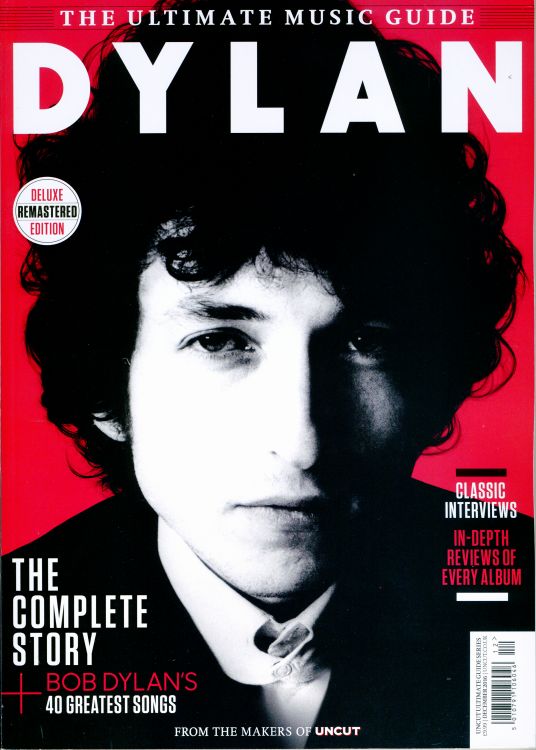 December 2016, Special Issue: 'The Ultimate Music Guide' serie, 146 pages [0217]