FARM AID, Champaign, Illinois, 22 Sep 1985.
Farm Aid started as a benefit concert held September 22, 1985, in Champaign, Illinois, to raise money for family farmers in the United States. The concert was organized by Willie Nelson, John Mellencamp and Neil Young, spurred on by Bob Dylan's comments at Live Aid earlier in that year that he hoped some of the money would help American farmers in danger of losing their farms through mortgage debt.
Concert programme, 50 pages: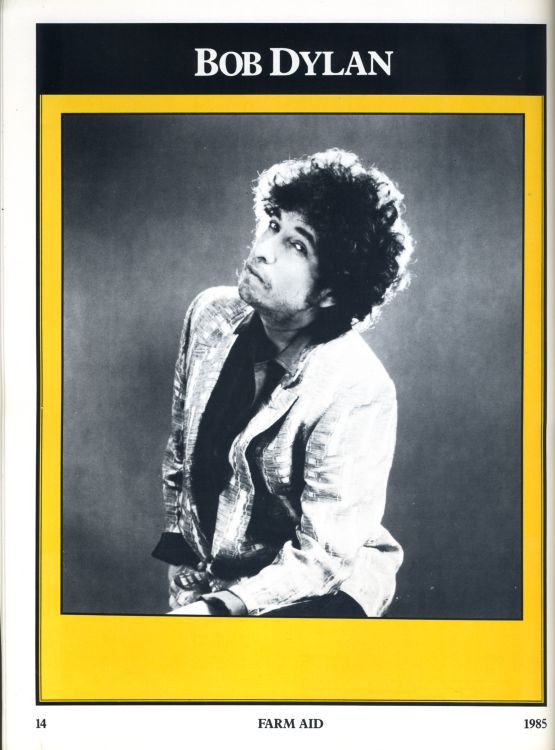 The programme is mainly a collection of full page photos of the lineup artists.
Clean Cut Kid
Shake
I'll Remember You
Trust Yourself
That Lucky Old Sun
Maggie's Farm