NEVER ENDING TOUR EUROPE 2009
The tour started in Stockholm, Sweden at an intimate concert at Berns Salonger on March 22nd. Dylan performed five concerts in England. One of which was at the Roundhouse in London which was a concert especially for the members of the BobDylan.com fan club. Dylan also performed at the Edinburgh Playhouse, the first time he had performed in the city since April 1995. The tour ended in Dublin, Ireland on May 6th.
20 page programme: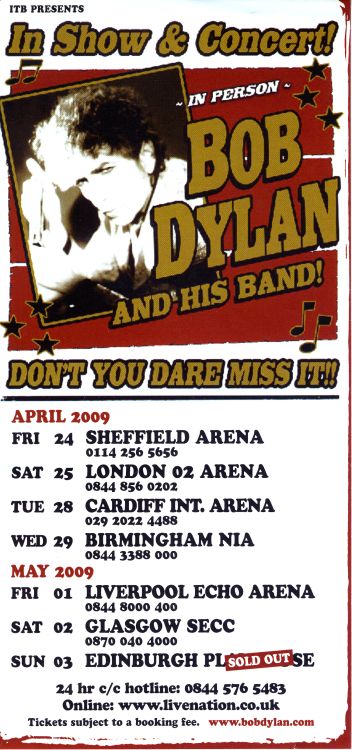 UK tour leaflet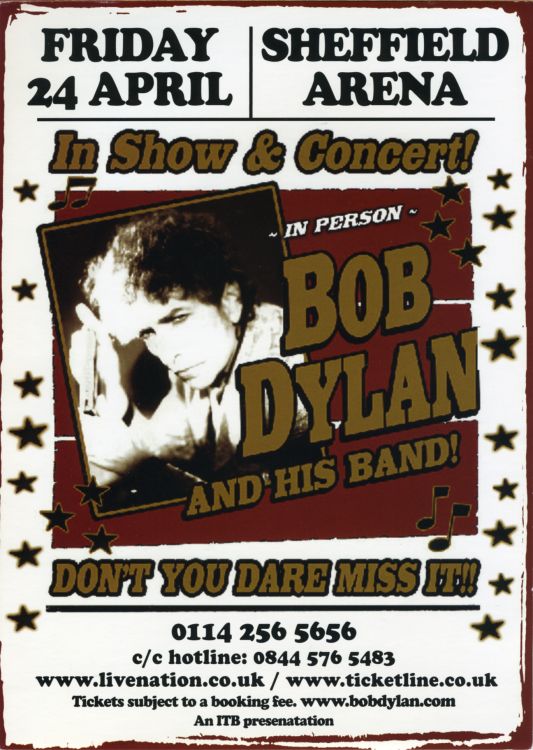 Sheffield, UK, 24 April leaflet.