Newport Folk Festival 1963, 528 Freebody Park, Newport, Rhode Island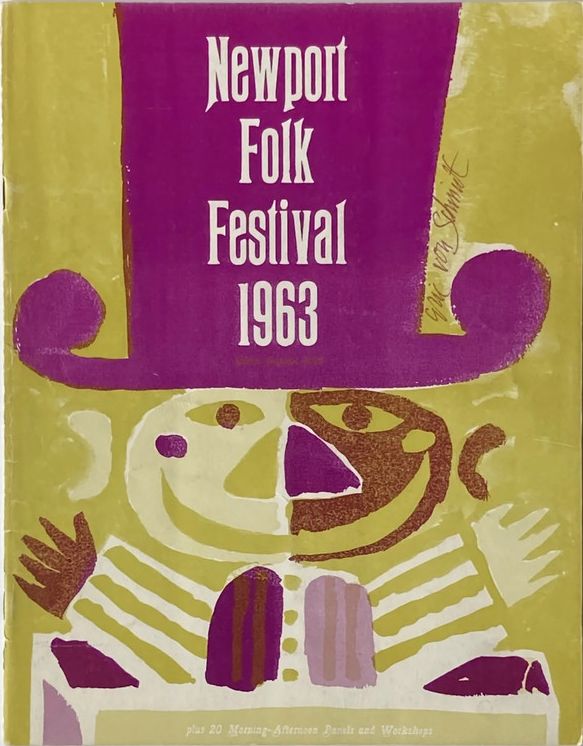 32 page programme. Many thanks to Robert Schlockoff for the scans.
Programme leaflet/ticket order form. 14" x 8 1/2" , folded twice to 3 1/2" x 8 1/2 ". [0113]
July 26, 1963
Evening Concert.
Talkin' World War III Blues
With God On Our Side *
Only A Pawn In Their Game
Talking John Birch Paranoid Blues *
A Hard Rain's A-Gonna Fall *
Evening finale.
Blowin' In The Wind
We Shall Overcome (trad.)
27 July 1963
Porch of Newport Casino, Afternoon workshop.
North Country Blues
With God On Our Side (with Joan Baez)
28 July 1963
Lawn of Newport Casino, Topical songs workshop.
Who Killed Davey Moore?
Masters Of War *
Playboys And Playgirls
Evening (During Joan Baez' set).
With God On Our Side
*not in general circulation. Source Olaf's Files