PARIS, 24 May 1966, L'Olympia
The famous Paris '66 concert ! The event was supposed to have been recorded by the French radio Europe N°1 for its program "Musicorama", but there was no broadcast... In 2016, 50 years later, the recording was finally released as part as the 36 CDs box set '1966 The Live Recordings'
Acoustic Half:
She Belongs to Me
4th Time Around
Visions of Johanna
It's All Over Now, Baby Blue
Desolation Row
Just Like a Woman
Mr. Tambourine Man
Electric half:
Tell Me, Momma
I Don't Believe You (She Acts Like We Never Have Met)
Baby, Let Me Follow You Down (Eric Von Schmidt cover)
Just Like Tom Thumb's Blues
Leopard-Skin Pill-Box Hat
One Too Many Mornings
Ballad of a Thin Man
Like a Rolling Stone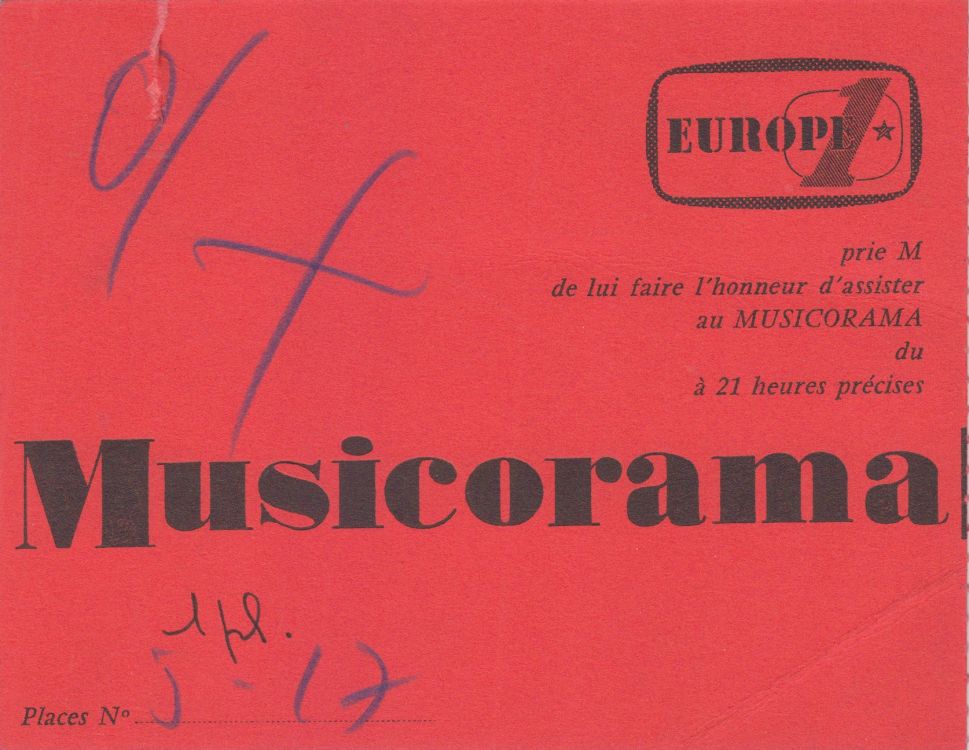 This is an invitation to the event. Musicorama was the name of a musical entertainment organised by the French radio Europe 1. Usually the shows were recorded and a broadcast followed... but not this time...
14 page special programme, in French. Many thanks to Robert Schlockoff for all these scans.