Albert's Chord Organ
Banjo Chord Songbook
Best Of All (The)
Best Of Bob Dylan (The), Chord Songbook
Bob Dylan (USA)
Bob Dylan (Nichion, Japan)
Bob Dylan Bootleg Songbook
Bob Dylan Collection (The)
Bob Dylan... Love Songs
Complete Piano Player (The)
EZ To Play Today
For Clawhammer Banjo
For Guitar Tab
For Ukulele
Greatest Hits, Song Tab edition
Guitar Chord Songbook -20 Hits!
Hum, Strum, Swing 'n Sing
Instant Picture Chord
Mandolin Chord Songbook
Music of Bob Dylan (The), arranged for Fingerstyle Guitar
On The Road Again
Piano Solo
Second Album
12 Songs Arranged In Standard Notation And Tablature
20 Best
Ukulele Chord Songbook
Very Btes (The)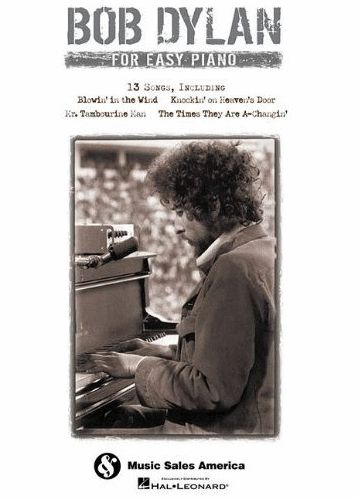 Music Sales America, May 1, 2012, 56 pages. Easy arrangements for piano of 13 Dylan classics: All Along the Watchtower, Blowin' in the Wind, Forever Young, Hurricane, It Ain't Me Babe, Knockin' on Heaven's Door, Lay Lady Lay, Like a Rolling Stone, Mr. Tambourine Man, Rainy Day Women #12 & 35, Shelter from the Storm, Tangled Up in Blue, The Times They Are A-Changin'. [0312]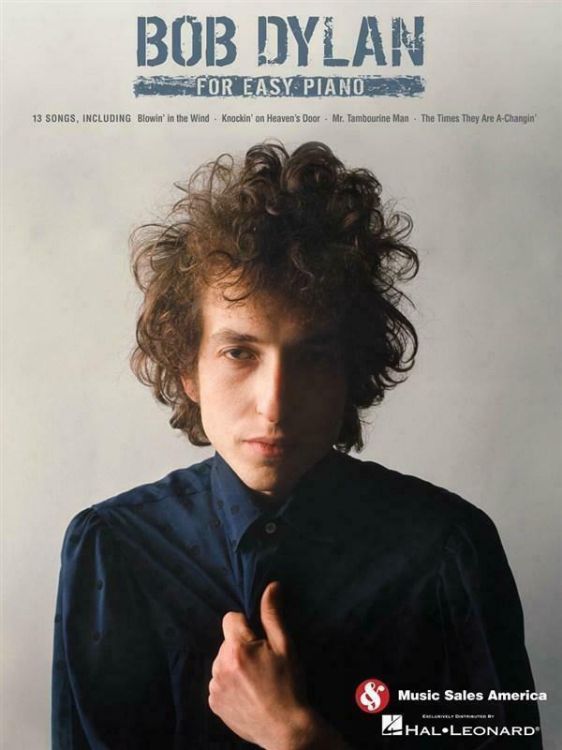 same, 30 Nov 2012, 56 pages. [0813]