'THE CONCERT FOR BENGLADESH ' film programme, Japan. Thanks to Wil for the Japanese scans and info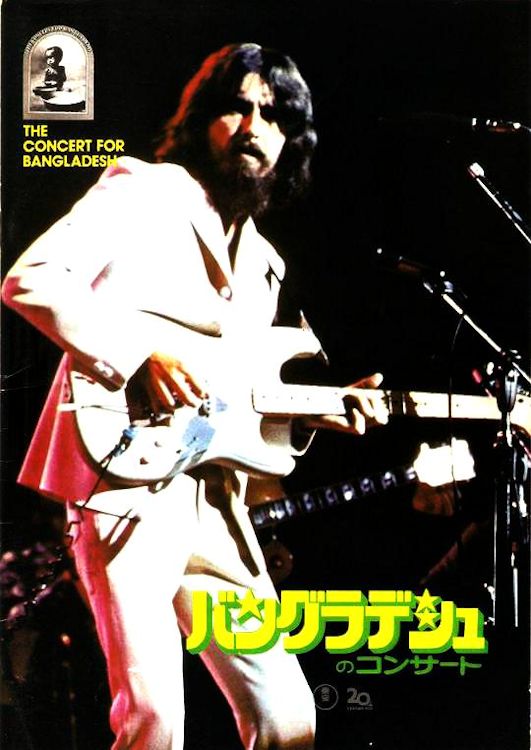 Programme for the 20 & 21 October 1972 'The Concert For Bangladesh' cinema film. 22 Pages, including several stage photos with Bob.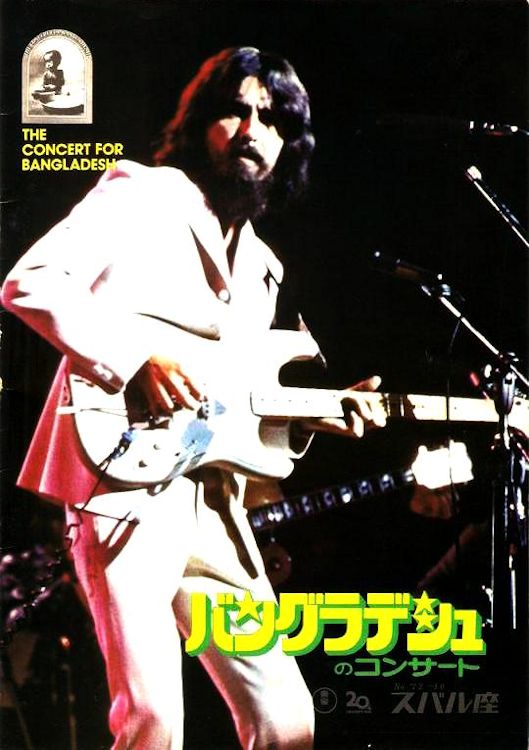 Similar to the previous one, with some extra text (Subaru-za, in Japanese) on the front cover. This is the name of the actual cinema where the film was being sold, so it was only available from this cinema – the programmes without any cinema name were available in most cinemas around the country.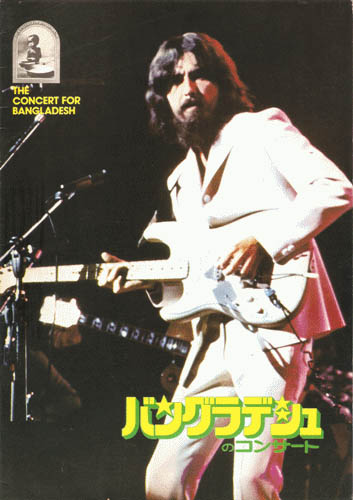 Similar to the first one, now with a reversed front photo.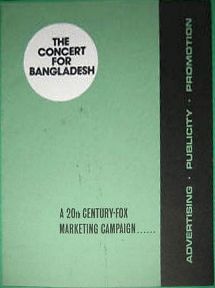 Promo press kit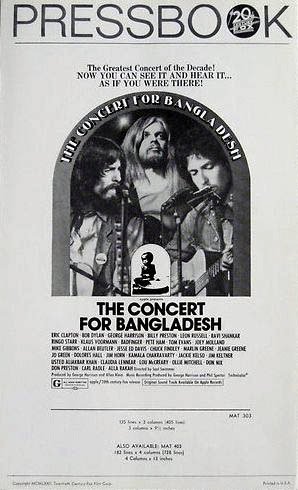 "Original pressbook for the 1972 film. Pressbooks were provided to movie theatres to help them market and promote the film, so they contain everything a theatre owner would need to know to help market and promote the film, photos, bios, marketing items."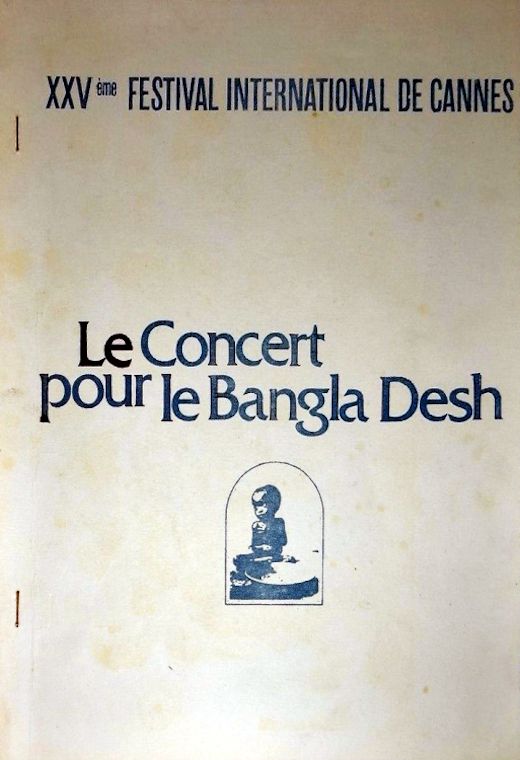 French pressbook for the 1972 Festival de Cannes.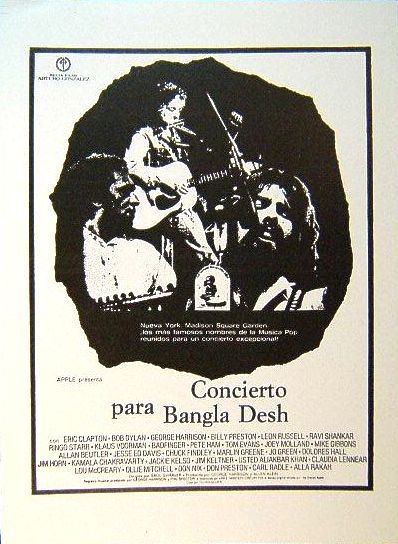 Spain, no information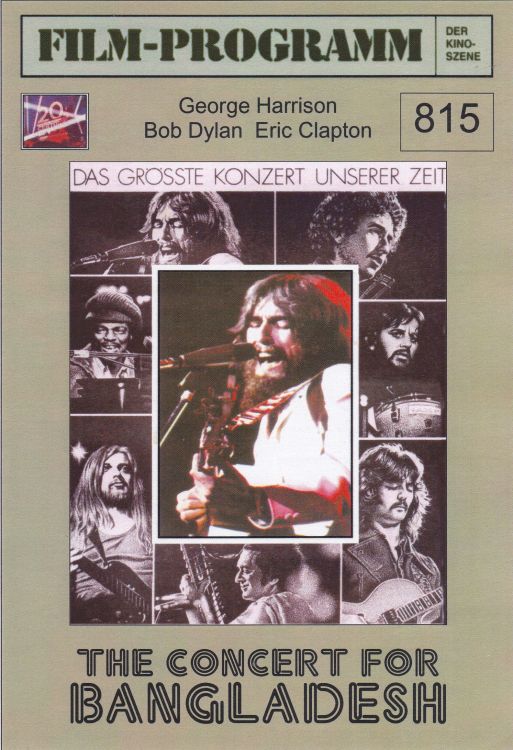 Germany, film programme. No. 815, 8 pages. Strange item: looks like a private production. Made by Peter Kranzpiller, 88267 Vogt (Germany). The price is noted in Euros, so this was not made in 1972. Thanks to Juergen Wasser for the scan and information.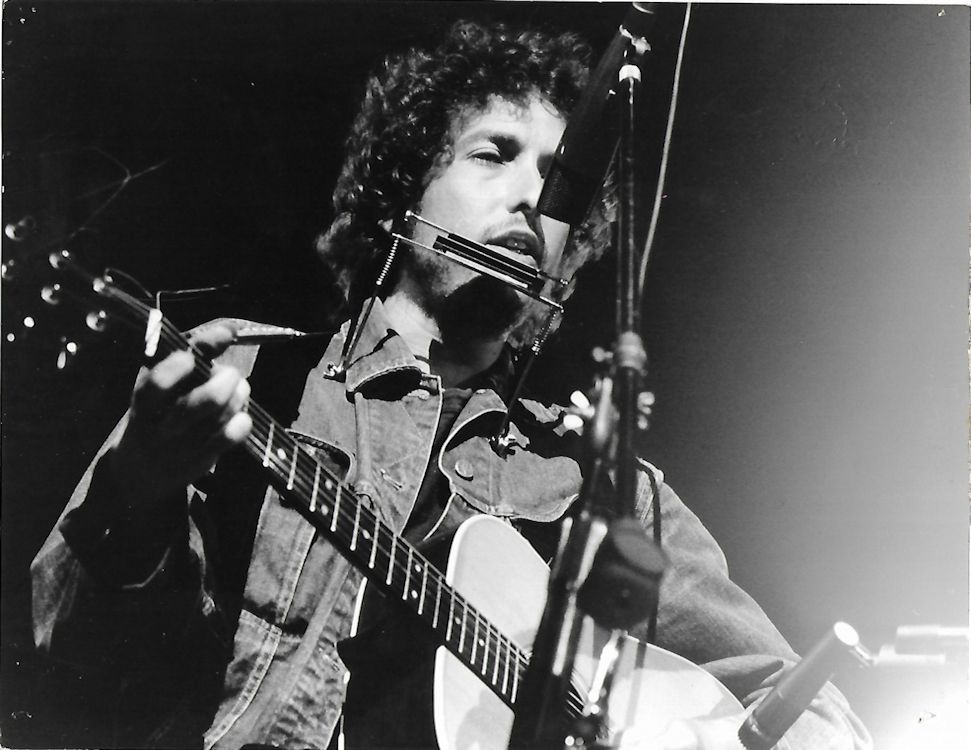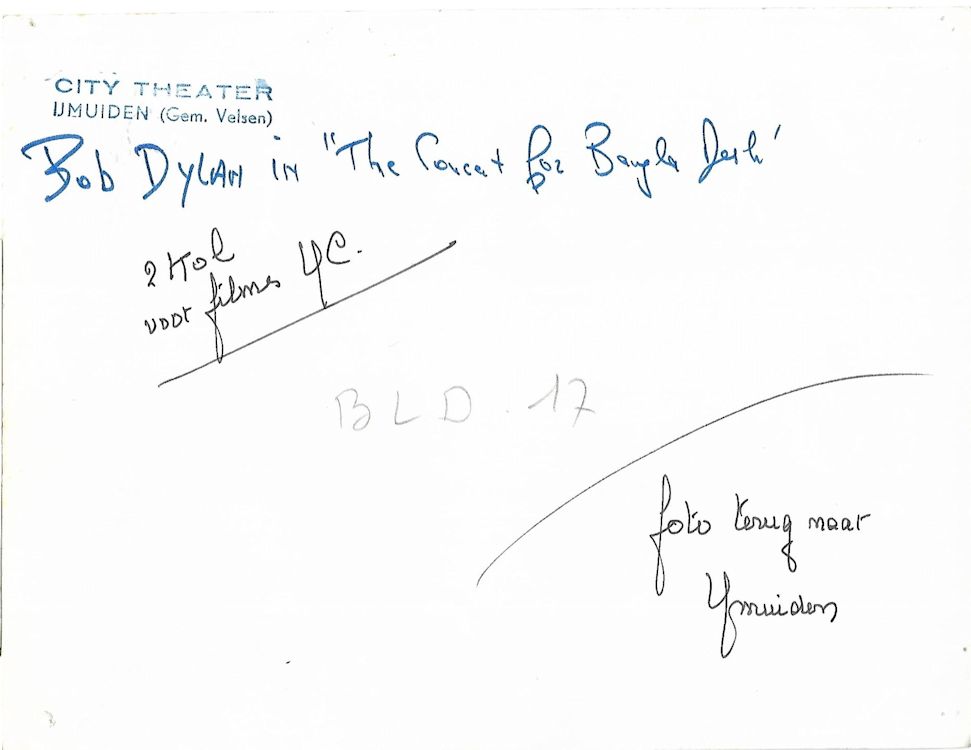 Promo photo from The Concert for Bangla Desh, 23,5 x 17,5 cm, with Ned Filmkeuring stamp. Thanks to Peter Oudejans for scan and information