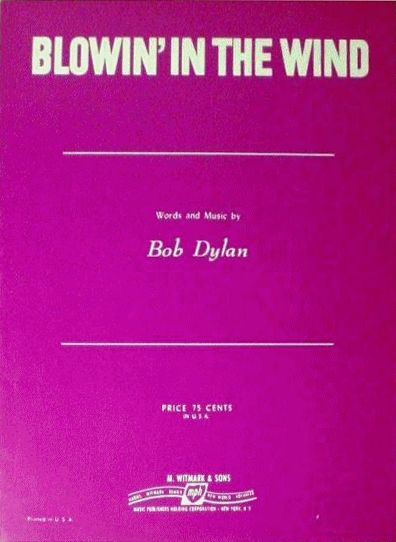 USA, Witmark & Son [1211]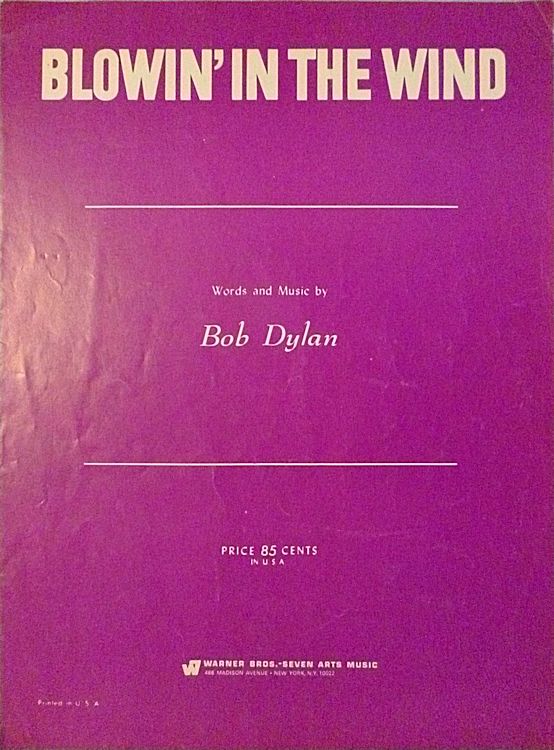 USA, Warner Bros – Seven Arts Music [0112]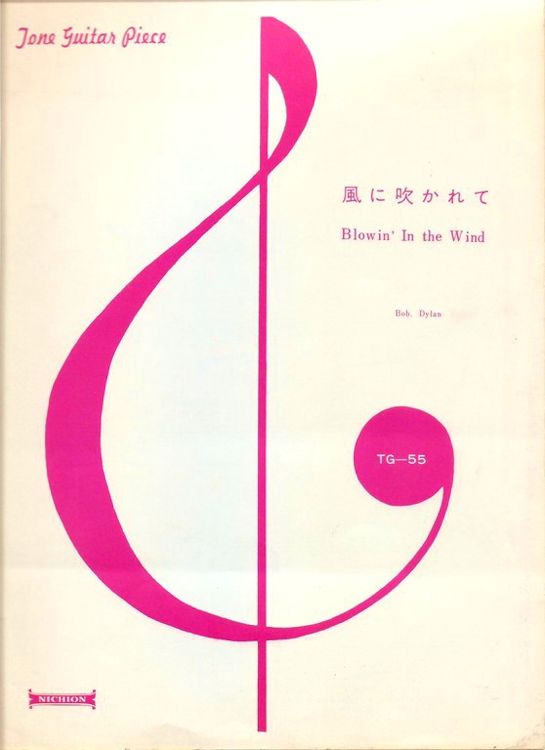 Japan, A4-size, 4 page folded sheet music leaflet English and Japanese; published by Nichion (mid 60's ?). Catalogue number TG-55. 'Tone Guitar Piece' series. This series contain sheet music leaflets from various artists. There is also a double-sided insert in English and Japanese which is not attached to the leaflet but loose inside it. Thanks to Wil for the scan and info. [0811]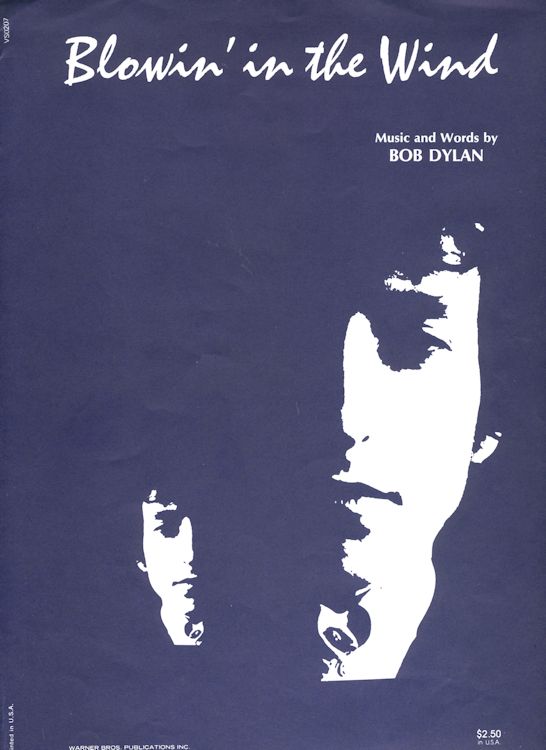 USA, Warner Bros. Publications Inc NYC 1970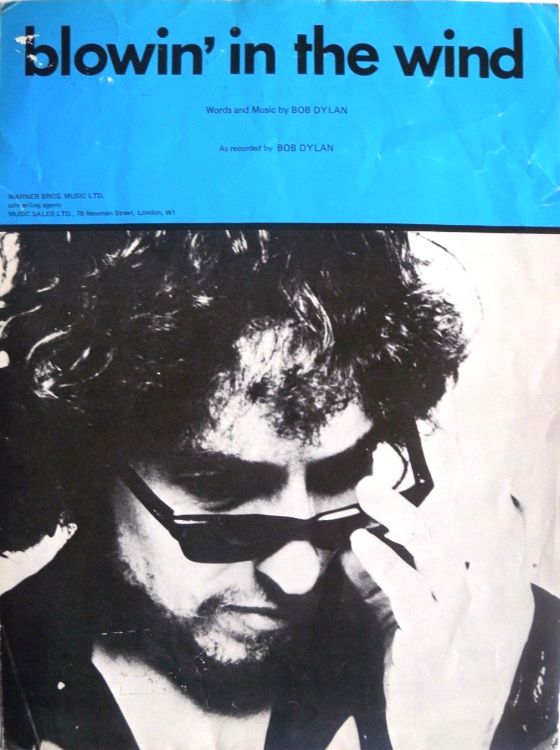 UK, Warner Bros. [1117]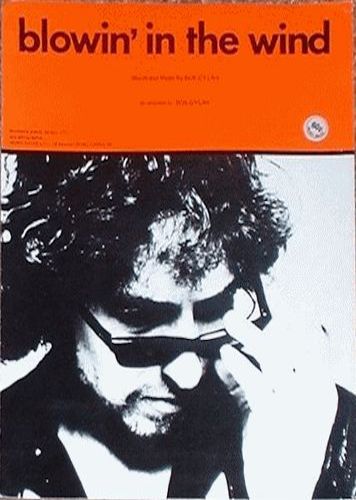 no information [0612]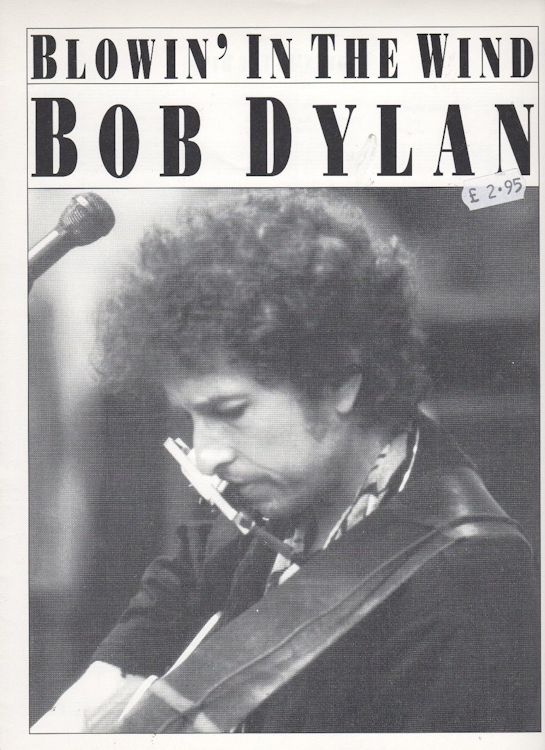 Amsco Publications.Vocal melody, piano accompaniment, lyrics, chord names and guitar chord diagrams. 4 pages. 9x12 inches.[1111]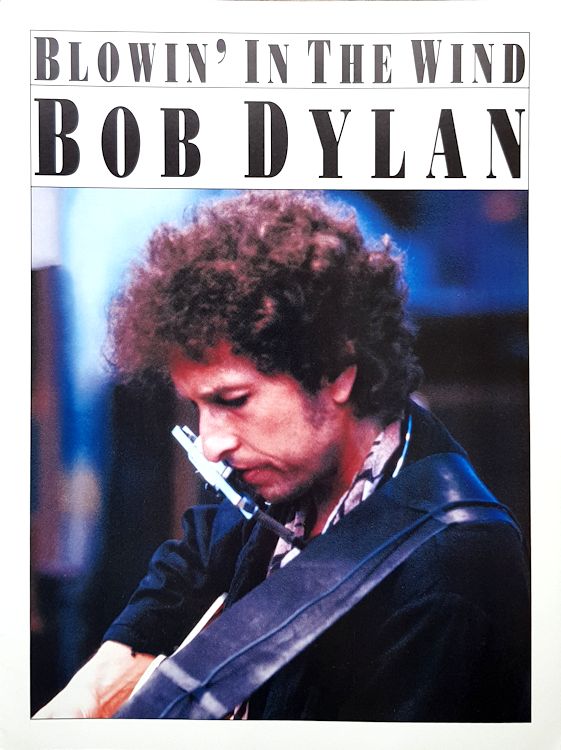 USA, Music Sales Corporation, NYC, 6 pages. [0313]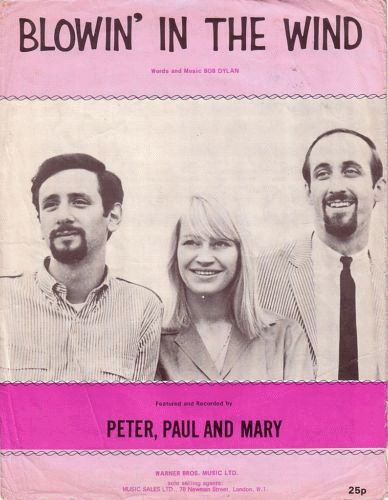 'Performed and recorded by Peter, Paul And Mary', Warner Bros. Limited [1213]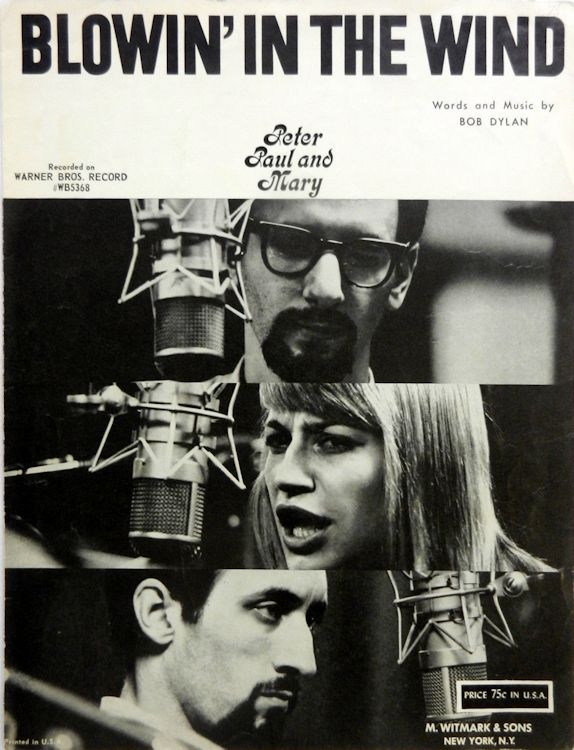 Witmarks & Sons, USA
'Recorded by Peter, Paul And Mary', Allan's Music, Australia [0616]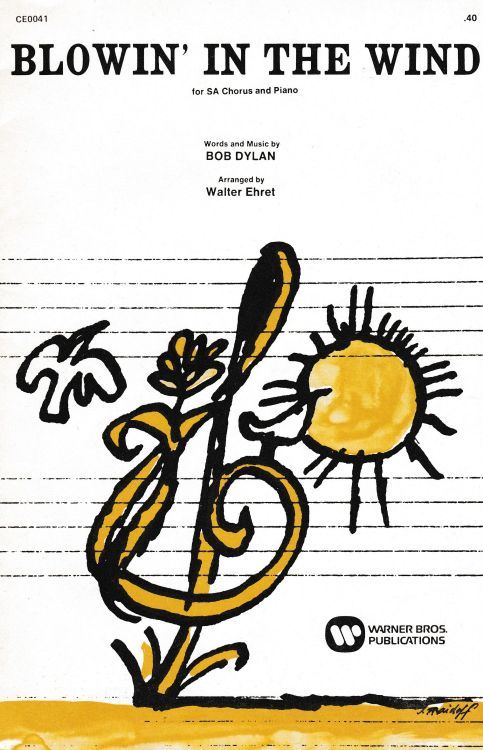 for SA Chorus and piano, arranged by Walter Ehret, Warner Bros., 8 pages. [0317]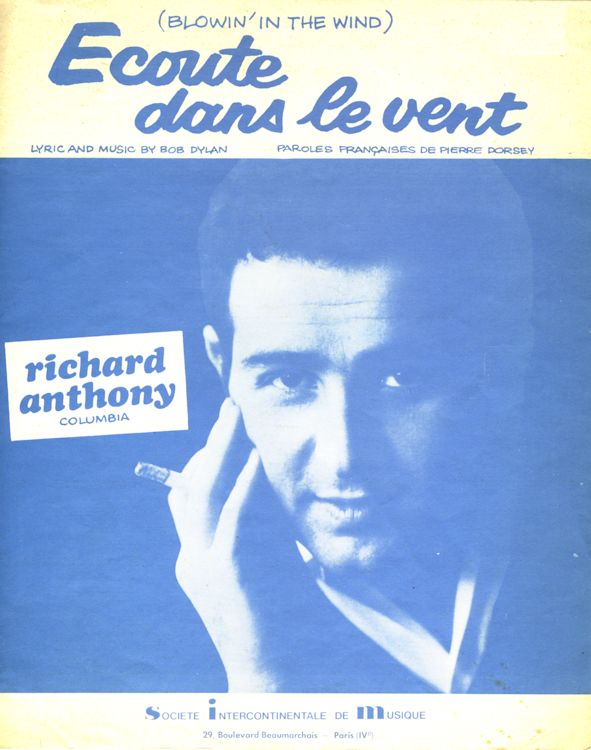 French version of Blowin' In The Wind, sung by Richard Anthony (Columbia recording artist!). French lyrics by Pierre Dorsey. Société Internationale de Musique 1963. [1111]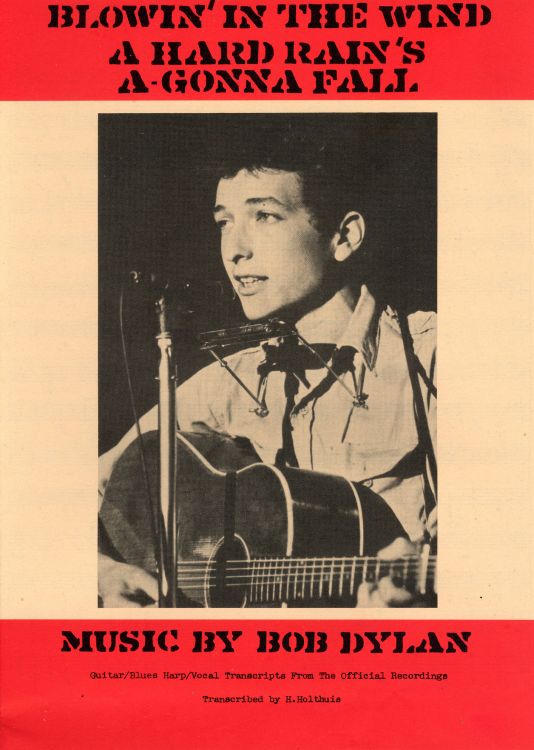 Part of the Exact and Accurate Transcripts Series. [0517]