"The Man in Me" is a song from Bob Dylan's 1970 album New Morning.
The song is featured in the soundtrack to the 1998 Coen Brothers film The Big Lebowski. It was coverd by several artists, among them Lonnie Mack, London reggae band Matumbi, Joe Cocker, The Clash during sessions for the album that was to become London Calling. More recently, it was covered by alternative rock group Say Anything. It has also been covered by Al Kooper, David Bazan (who regularly plays it live), Jenoah, Vandaveer, Buffalo Tom, and My Morning Jacket.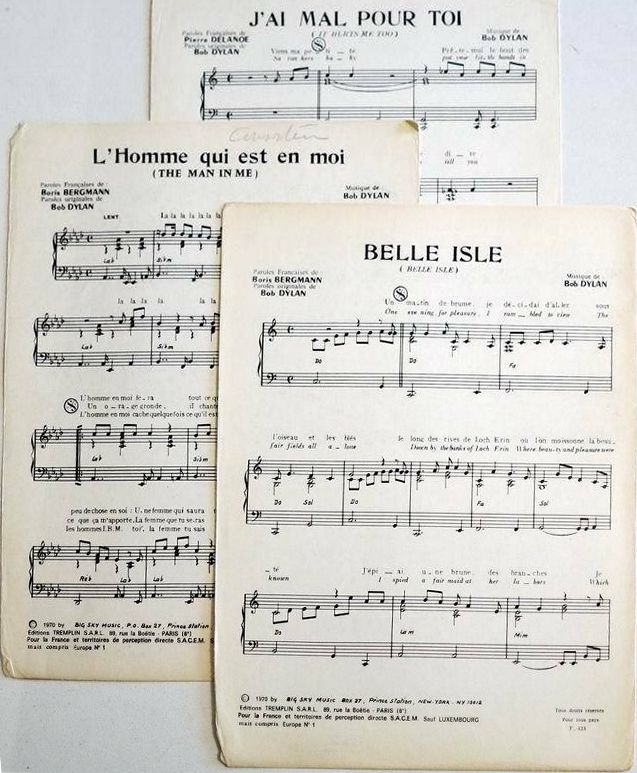 France, 1970, Edition Tremplin. Presented here with two other sheets music of the same album. French version sung by Serge Kerval on his LP Serge Kerval Chante Bob Dylan, one of the worst Bob Dylan covers album ever released.