HIBBING HIGH SCHOOL YEARBOOKS: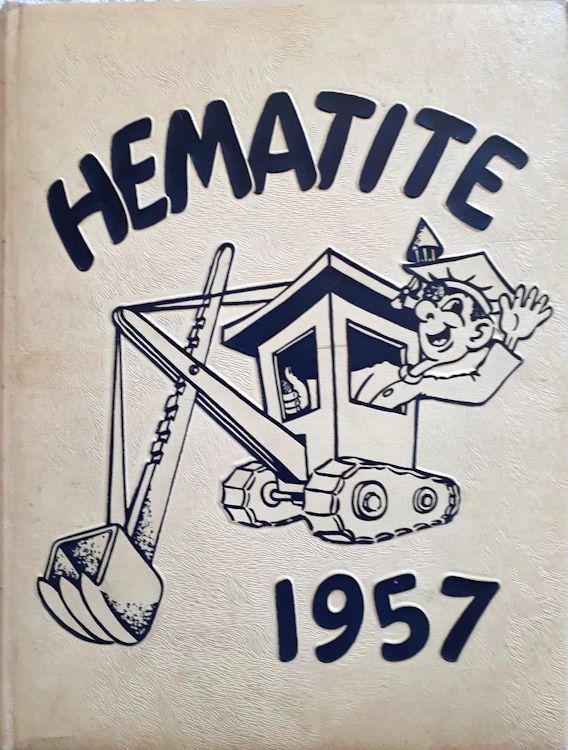 1957 [0212]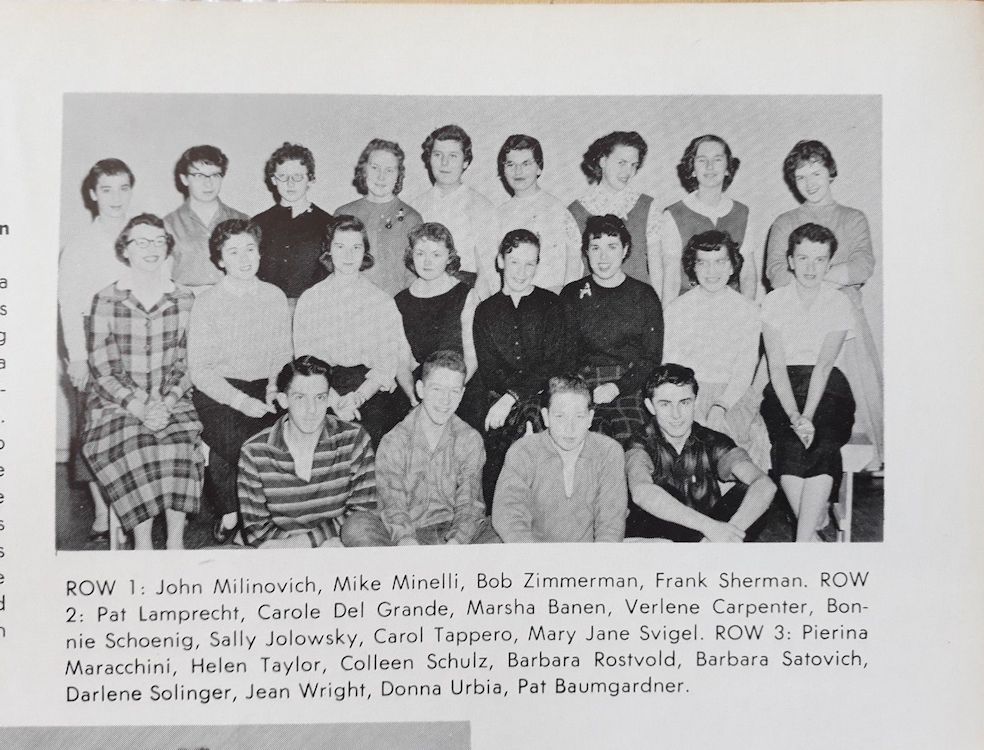 1957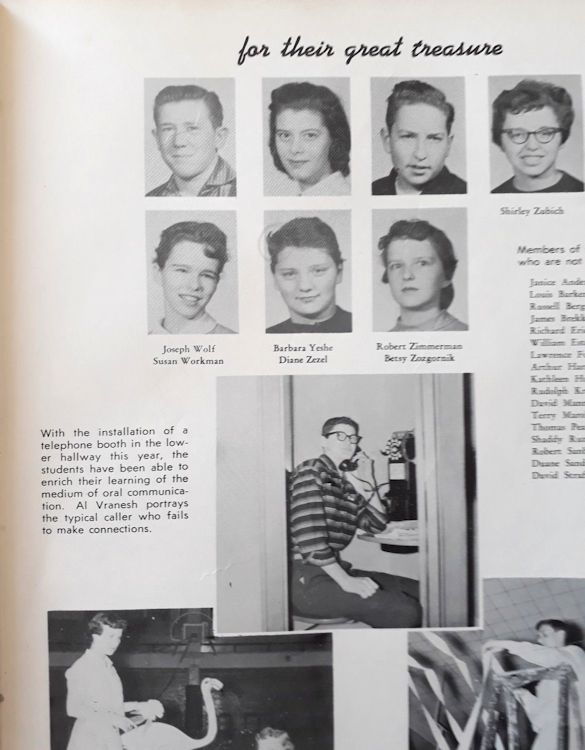 1957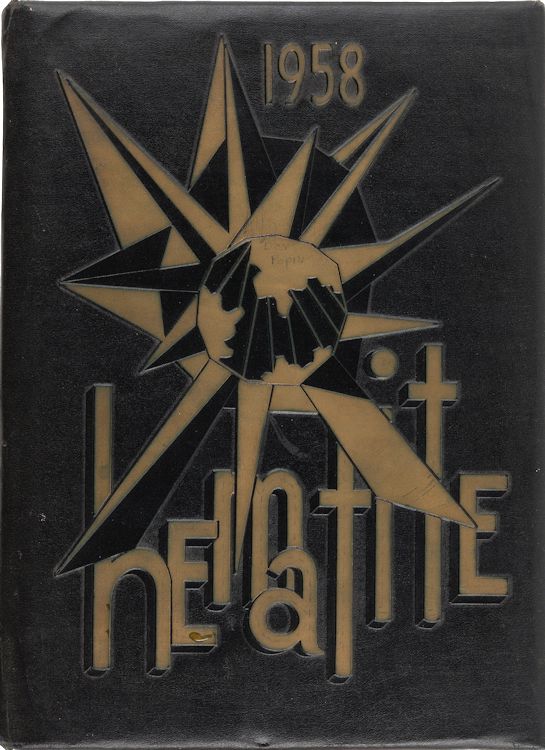 1958 front [0212]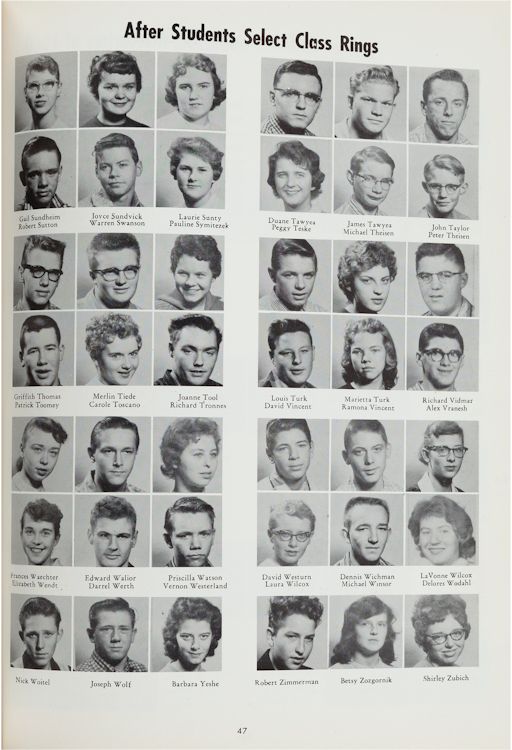 1958 inner page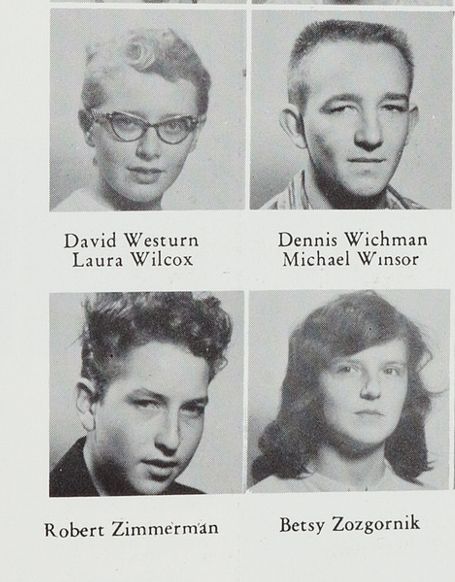 1958 detail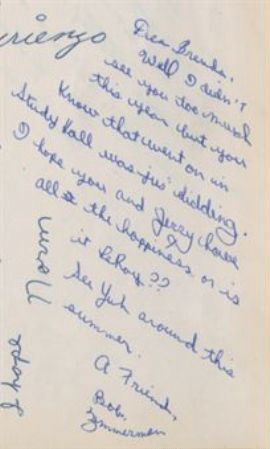 Signed and inscribed copy of the 1958 Hibbing High School Hematite yearbook in blue ballpoint pen. Dylan has written to a fellow classmate: "Dear Brenda, Well I didn't see you too much this year but you know that went (sic) on in Study Hall was jus' kidding. I hope you and Jerry have all the happiness or is it LeRoy?? See yuh around this summer. A Friend, Bob Zimmerman". Dylan, known then by his birth name, Bob Zimmerman, graduated the following year. [0112]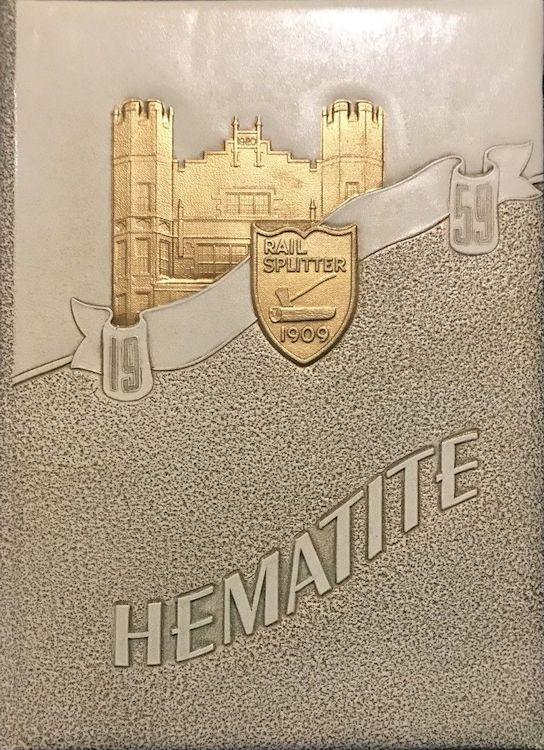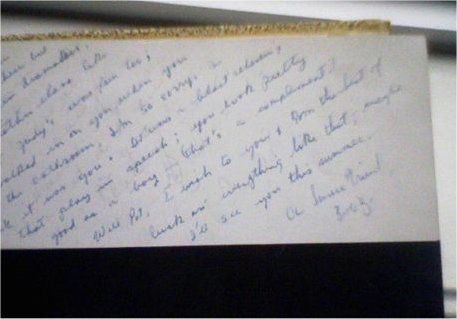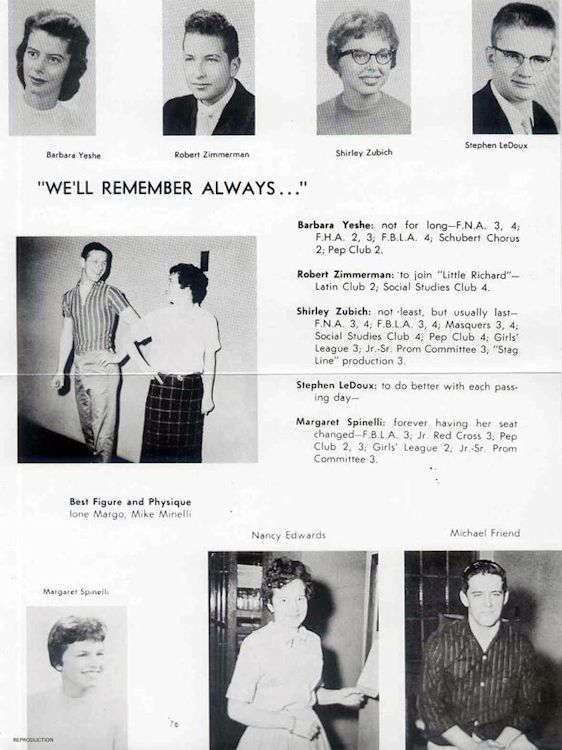 1959 Senior Year School Yearbook, inscribed with a note 'Bob Z. to his high school friend Pat'. [0310]