HEMATITE: THE HIBBING HIGH SCHOOL YEARBOOKS: 1957, 1958, 1959.
Bob Dylan attended Grade 2-12 at Hibbing High School.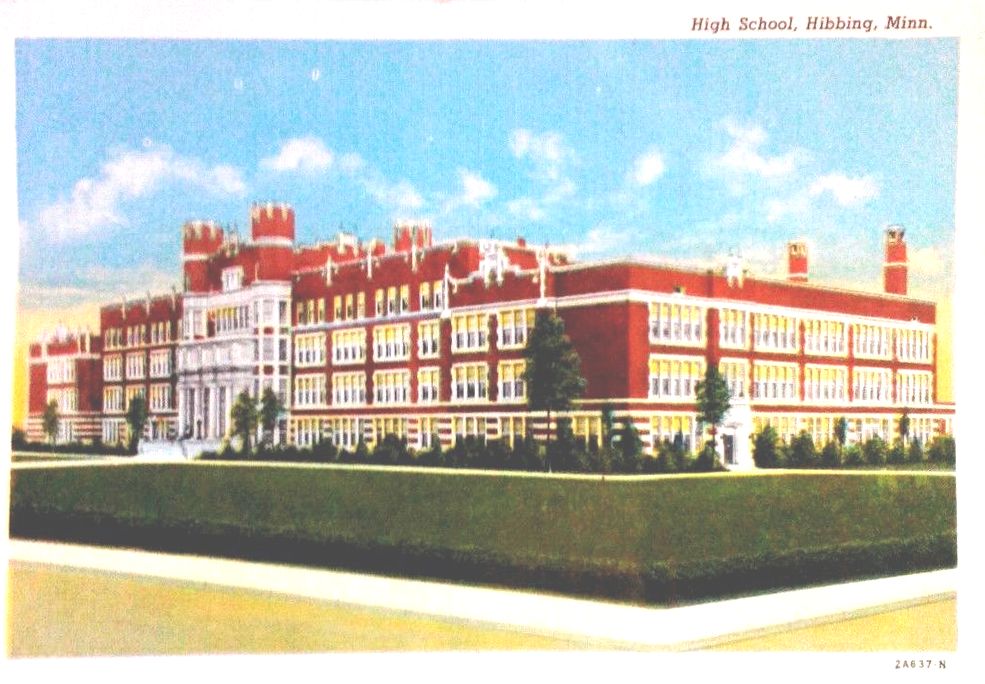 Hibbing High School 1950's post card.
One might wonder why a high school yearbook from Hibbing, Minnesota, would be named the Hematite. Well, it turns out that Hibbing sits right on the Mesabi Iron Range, a vast deposit of iron ore of which hematite is the principally-occurring form. In 1963, Dylan memorialized the region in his song "North Country Blues" (from The Times They Are a-Changin') which laments the hard times due to mines shutting down. It is also mentioned in a Springsteen song "Youngstown" (from Ghost of Tom Joad). (entertainment.ha.com)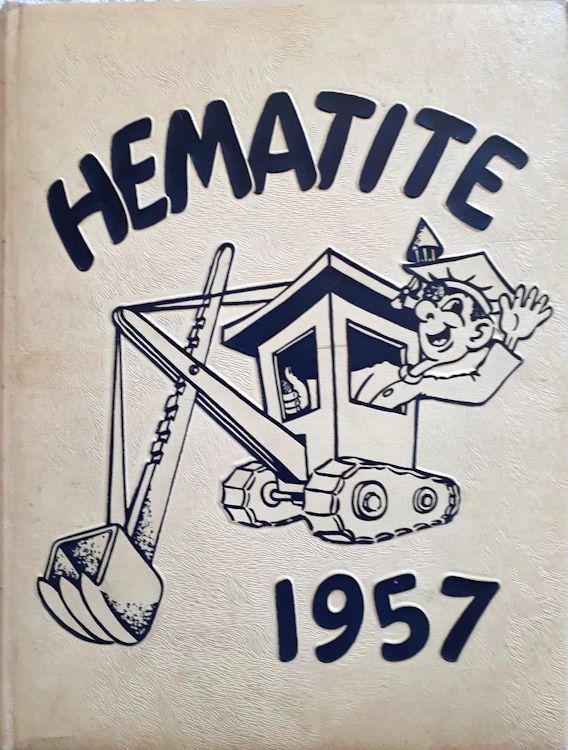 1957 front cover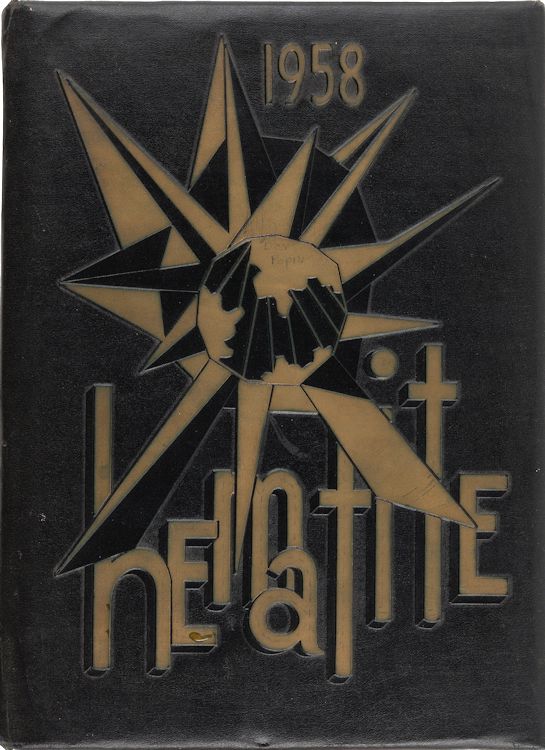 1958 front cover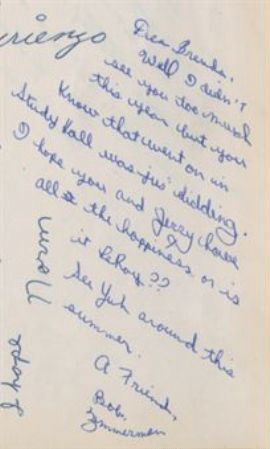 Signed and inscribed copy of the 1958 Hibbing High School Hematite yearbook in blue ballpoint pen. Dylan has written to a fellow classmate: "Dear Brenda, Well I didn't see you too much this year but you know that went (sic) on in Study Hall was jus' kidding. I hope you and Jerry have all the happiness or is it LeRoy?? See yuh around this summer. A Friend, Bob Zimmerman". Dylan, known then by his birth name, Bob Zimmerman, graduated the following year.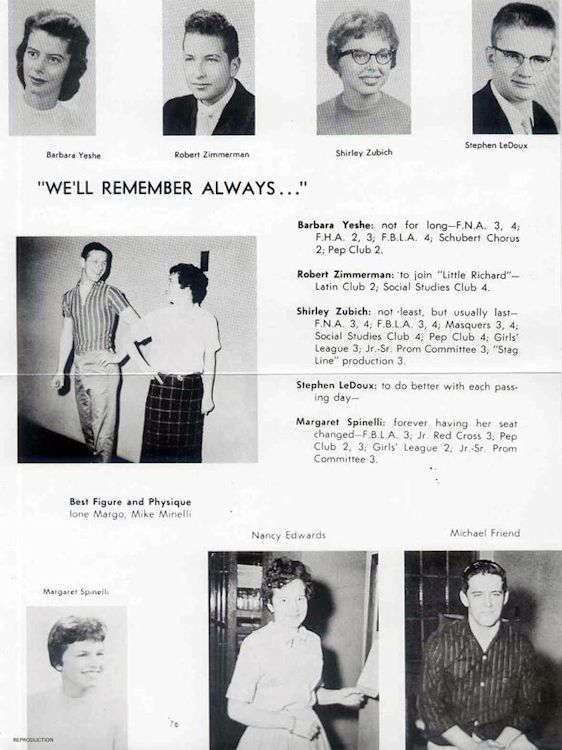 "We'll Remember Always..." Robert Zimmerman wrote: "To join Little Richard"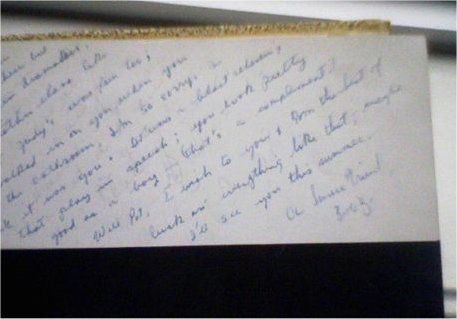 1959 Senior Year School Yearbook, inscribed with a note: 'Bob Z. to his high school friend Pat'.