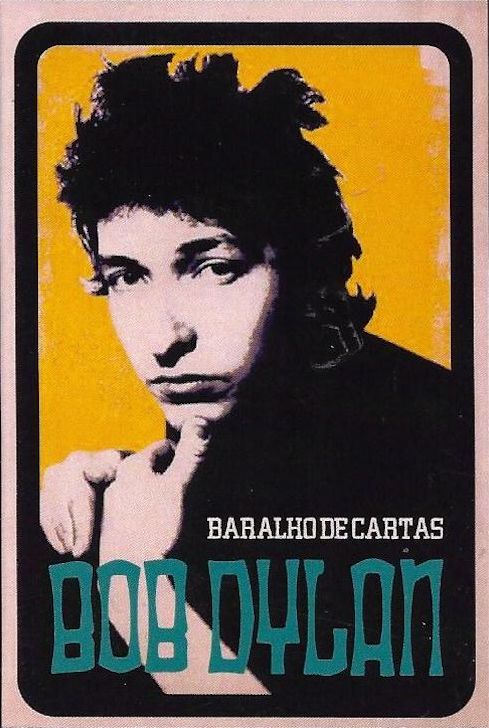 BOB DYLAN BARALHO DE CARTAS. Set of playing cards; each card has a quote from a Bob Dylan song (in Portuguese). ISBN 978-989-764-253-1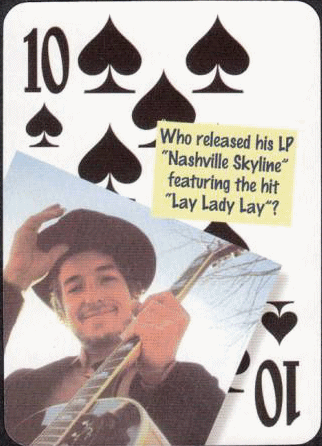 Part of a deck that featured a plethora of pop culture -movie stars, pop music, television stars, sports figures, politicians, etc...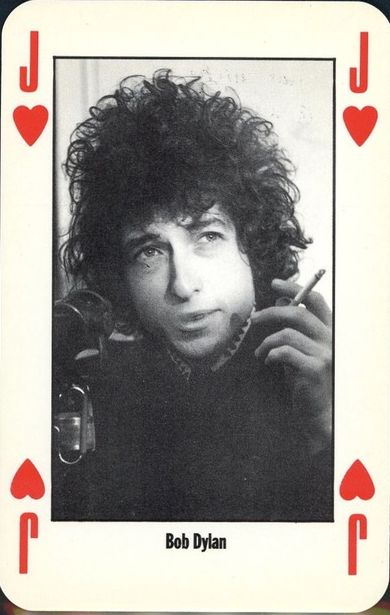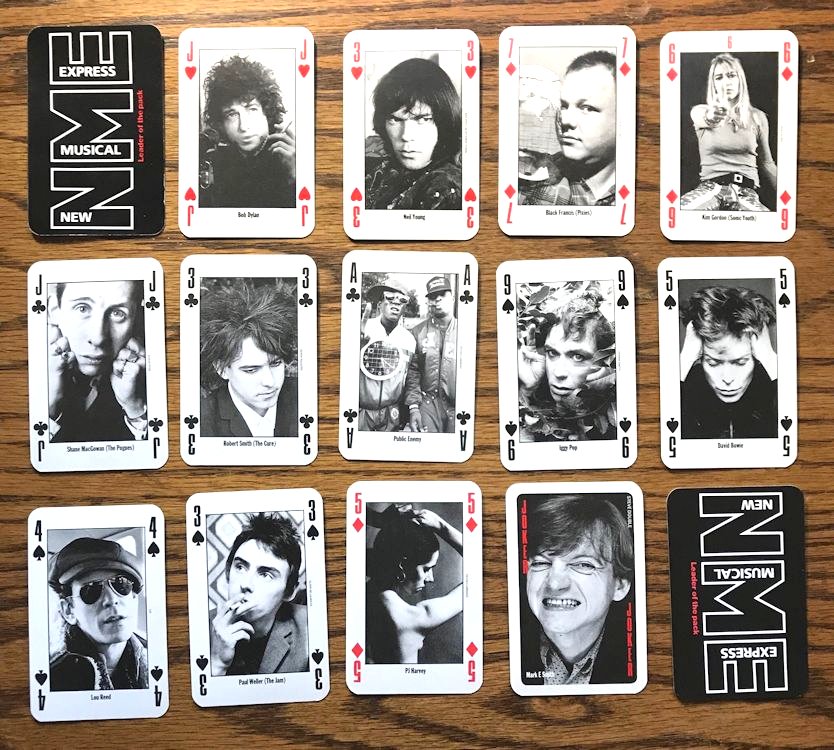 1991 NME poker game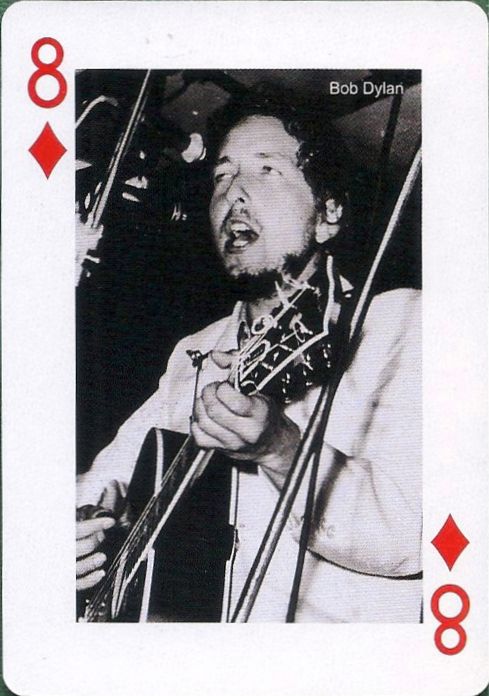 2005 poker game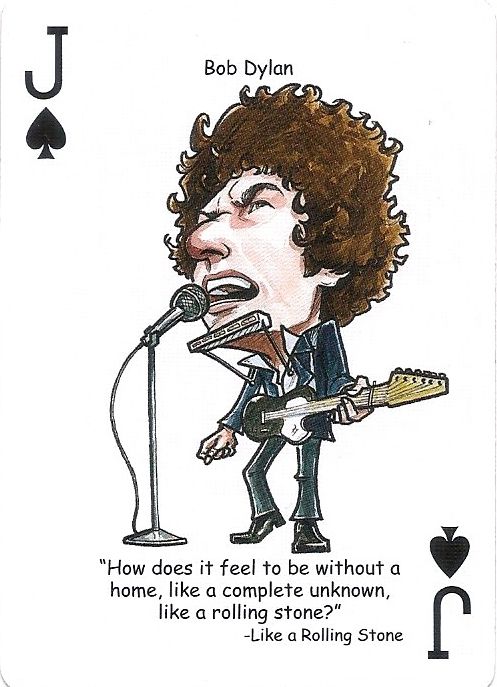 Rock'n Roll poker card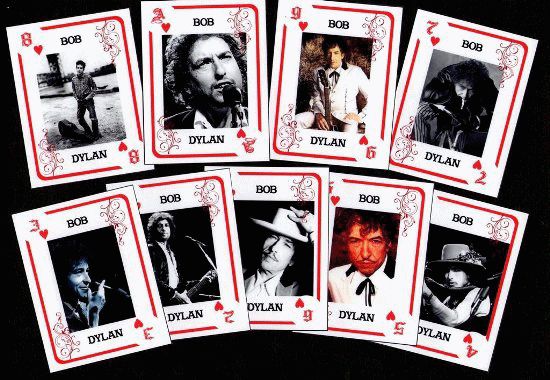 Poker game, 54 cards, Argentina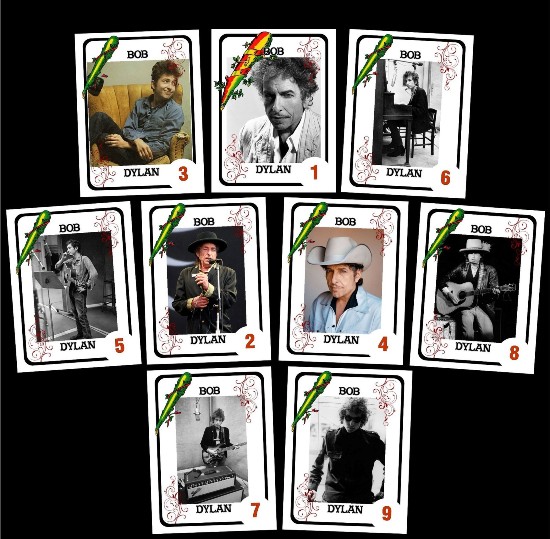 50 cards, Argentina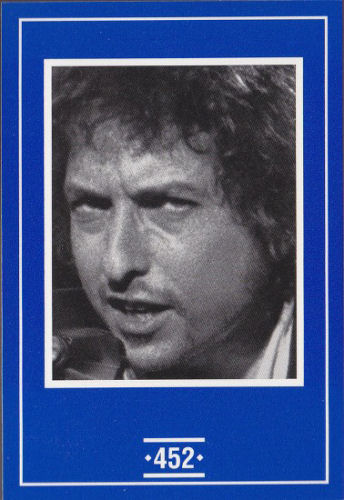 Trading card from a Board Game released in Canada in the 1990s showing famous faces.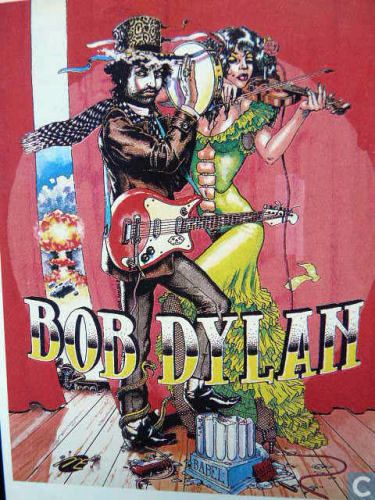 1993, from a set of 8 Pop-cards by Peter Pollmann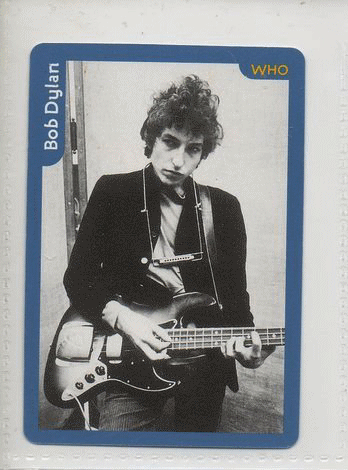 Picture card from a board game called Hoopla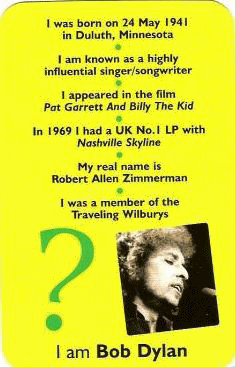 2005, trivia pop/rock music card >#56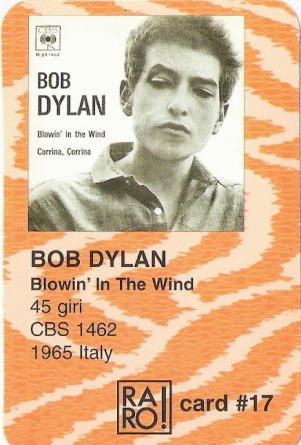 Italy, #17, from the Raro! magazine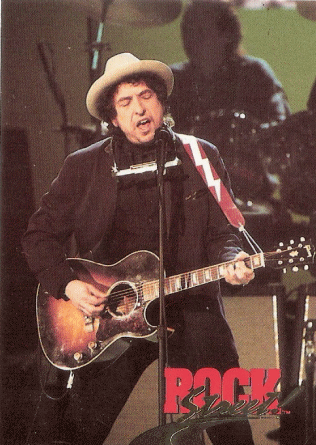 #4, Rock Street! series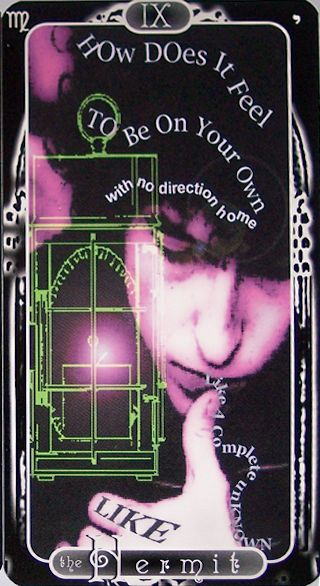 Tarot card by Chris Paradis, 500 ex only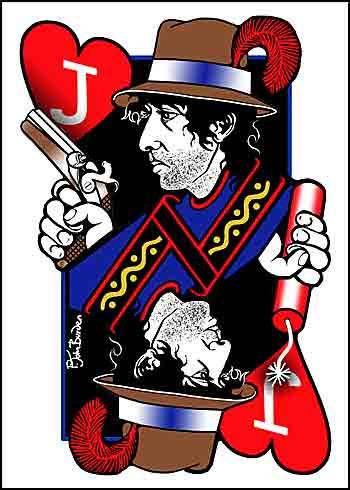 no information.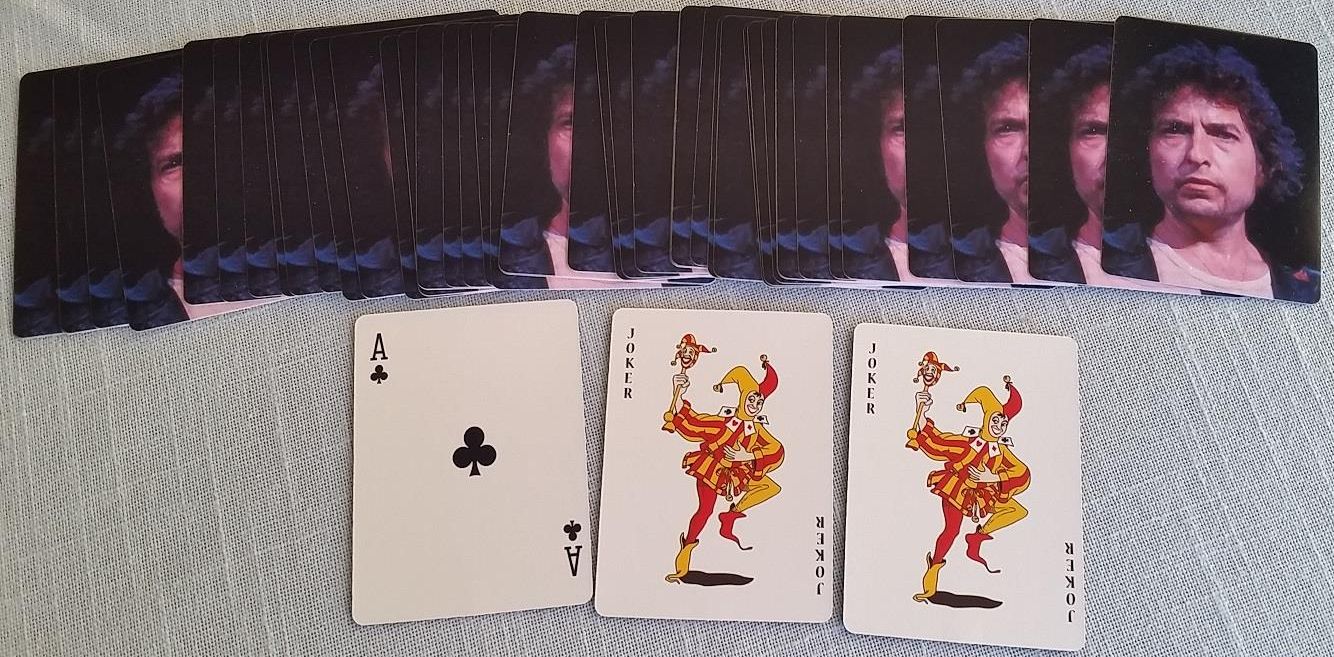 no information.