BOB DYLAN BOOKS IN ENGLISH LANGUAGE, D letter: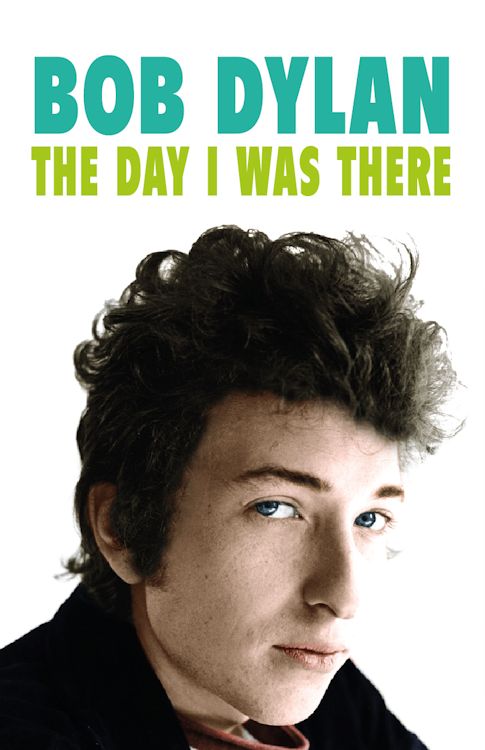 THE DAY I WAS THERE, (BOB DYLAN), by Neil Cossar, This Day In Music 2018, 384 pages. ISBN 978-1911346418. This book was initially advertised and pre sold under the title I WAS THERE 1958-1969 (see below).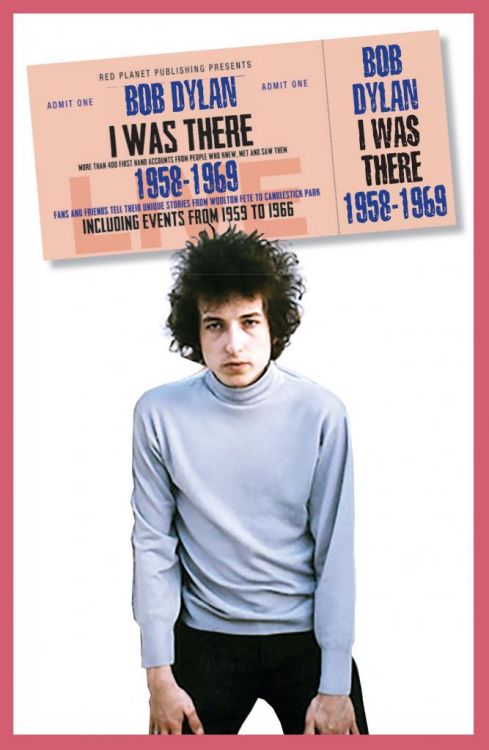 same, pre publication cover, with the initial title I WAS THERE 1958-1969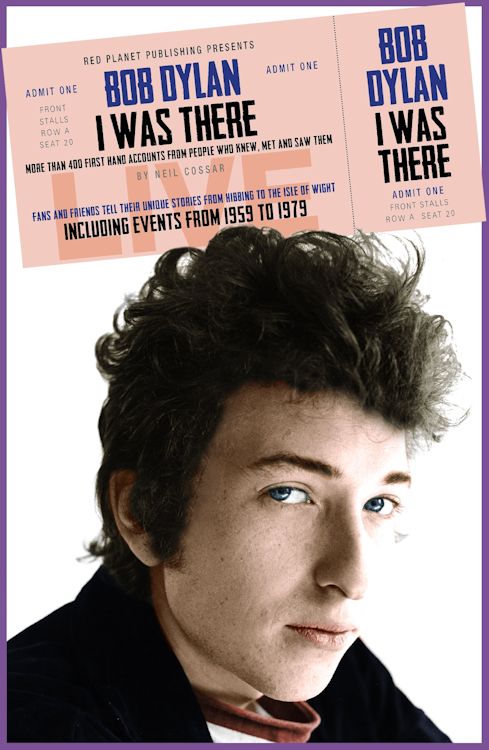 same, Red Planet (July 23, 2019).This pre publication image is advertised on certain sites. Might be the cover of the 2019 edition...